The best designer sunglasses for women in 2023
Sunny days are fast approaching, and it's time to take out your best pair of designer sunglasses for women. The warm weather can mean spending more time outdoors, and sunglasses are the most suitable accessories for the season. It can protect you from the harsh UV rays of the sun while adding a pinch of personality to your outfit.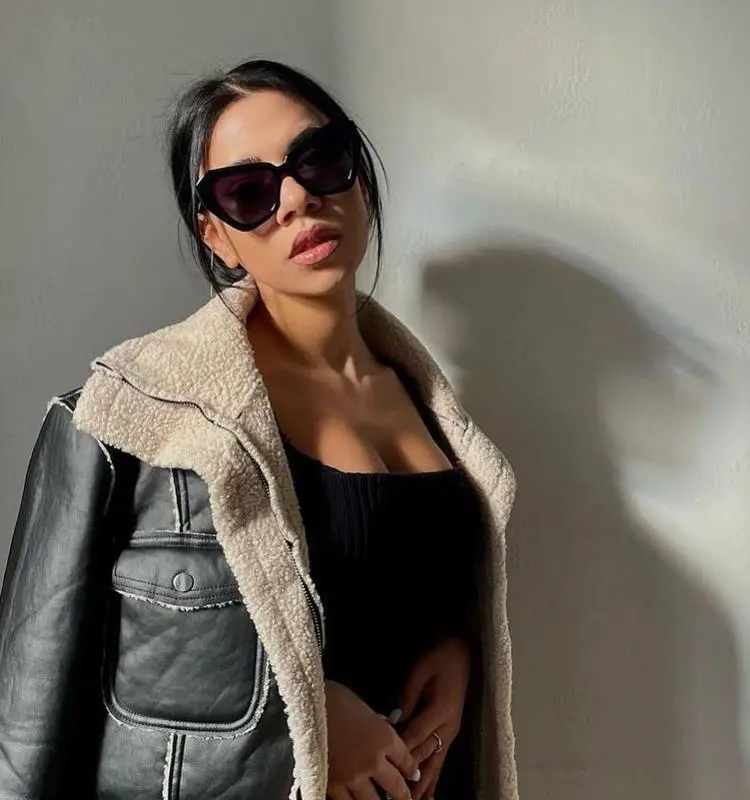 What are designer sunglasses?
One of the things that come to mind when shopping for designer sunnies is the price tag. These branded accessories are perhaps the most expensive in the market. These shades come with a designer label, which are makers of other luxe clothing and items. Simply put, a pair of designer sunglasses are high-end options for eyewear that are both fashion-forward and protective.
These pieces are pricey not only because they carry the brand's name and luxury. Quality-wise, designer shades combine craftsmanship, durability, and feature-rich lenses that provide 100% UV protection. However, there are many sunglasses that offer the quality and style you can expect from designer pieces at much cheaper prices.
Are designer sunglasses worth it?
Any budget-savvy shopper may find designer sunglasses for women too expensive for their liking. Some even argue that sunnies are easy to lose, and therefore not worth the extra spending. Nevertheless, fashion enthusiasts still choose to purchase designer sunglasses to add to their collections.
Women's designer shades come in different shapes and sizes. They typically bear the designer logo embossed, etched, or in metal hardware. This insignia adds a high-class persona to the overall design, making it more enticing for buyers.
Guide to buying designer glasses for women
Shopping for a pair of gorgeous branded sunnies? Here are some tips for you.
1. Price
Don't let the price tag spook you—some designer sunglasses are not as expensive as you think. Outlet stores selling out-of-season pieces are a treasure trove for shoppers on a budget. You can score these shades at a fraction of their original price, equating to more savings for you.
2. Design
These days, you will find plenty of fashion-forward designer sunglasses for women. From unique shapes to a mishmash of color, you can choose a completely matchless pair and make it your own. Still, it's ideal to keep classic frames that suit your facial shape and features since they never go out of style.
3. Durability and quality
Most people look only at the appearance of the frame when purchasing sunnies. However material composition and lens quality are aspects you must inspect before choosing a pair. Typically, high-quality metal or composite plastic boasts outstanding durability. The lenses should come with UV protection to keep your eyes properly shielded outdoors.
The best designer sunglasses for women in 2023
1.Lake Square Sunglasses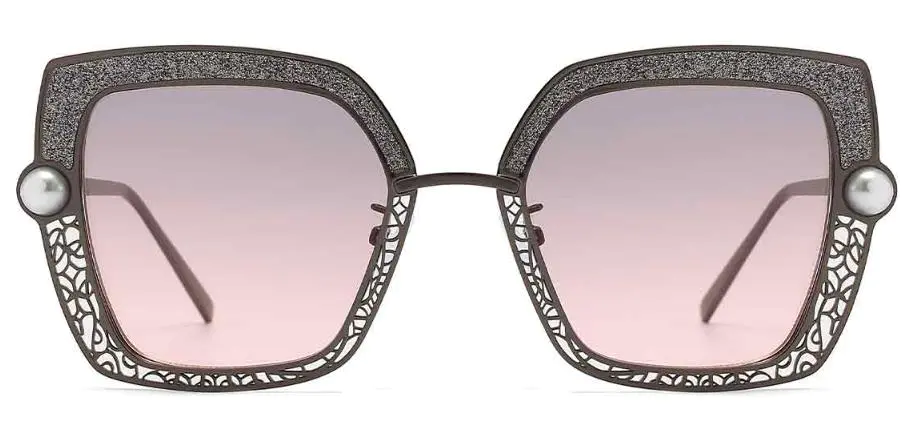 Are you a fan of bold and beautiful? You can give these Lake square sunglasses a try, which offer an extraordinary aesthetic for the daring. The metal rims boast an intricate pattern, with a thickness that creates sharp angles for your face. You have four colorway options and customizable lenses to fit your needs. This oversized design is perfect for outdoor wear!
2.Lucas Square Sunglasses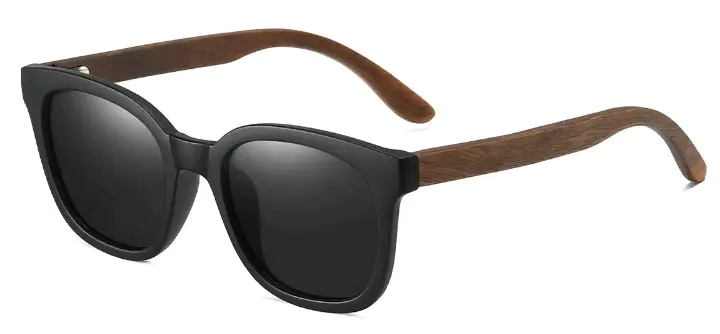 This pair of Lucas sunglasses are in black, dark green, and the tortoiseshell frame has a classic cut and versatile fit. Made of top-quality TR90, these full-rim shades are worthy of being a staple in your wardrobe. It's a beautiful ode to the best designer sunglasses for women that may not have many flairs but are impressive, nevertheless.
3.Bilal Round Sunglasses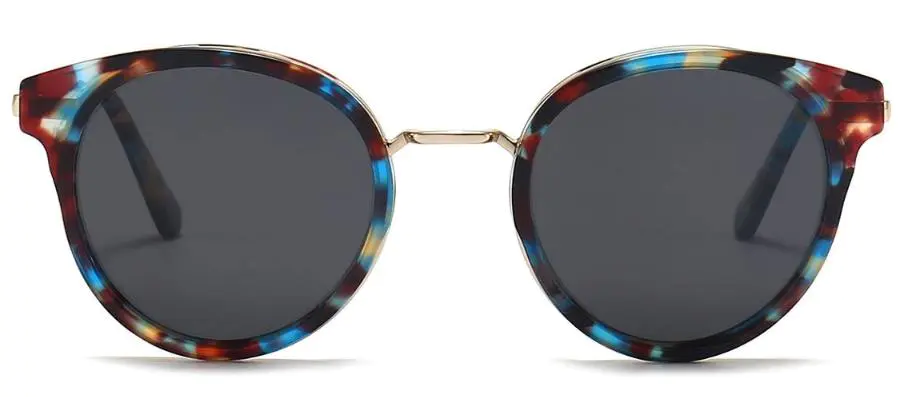 The combination of metal and plastic construction of the Bilal round sunnies makes them easy to wear for any occasion. It has a no-nonsense form with unique color options like blue-grey and glazed-grey that add oomph to your outfit.
4.Kabo Aviator Sunglasses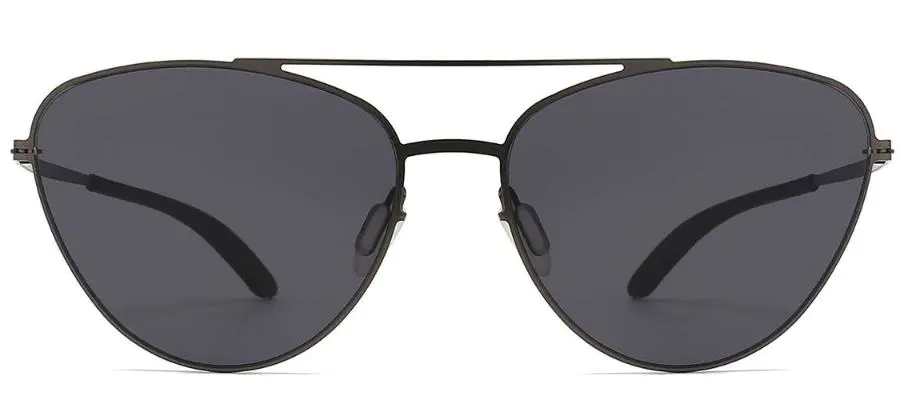 Aviators are another accessory must-have, and this pair of Kabo sunglasses is the crème of the crop. It has an all-metal frame that features traditional and modern sensibilities, making it more attractive than your regular aviators.
5.Kiki Rectangle Sunglasses

Expressing your fun-loving self in fashion is more delightful with the Kiki rectangular sunglasses. The vibrant frame is available in exciting hues, including bright red and transparent orange. If the seven color options aren't enough, you can choose to customize the lenses to capture your style flawlessly.
The takeaway
Mixing and matching your wardrobe with the latest designer sunglasses for women is what Lensmart makes possible for you. You can use the platform's virtual try-on to make it easier to shop online for your next favorite accessories. There's a range of eyewear waiting for you to discover!
Related articles:
Eyeglasses trends 2023: popular glasses styles
The best glasses frames for women in 2023
2023's best sunglasses for women: keep trendy
The best designer sunglasses for women in 2023
Reading glasses for women: how to buy the best pair
Everything about butterfly sunglasses you should know
Guide to stylish clear sunglasses
Designer reading glasses: how to buy the best pair
Designer glasses 2023: find the best pair for you
Best cheap designer sunglasses for men and women