2023's best sunglasses for women: keep trendy
If there is any accessory you can pile on, the best sunglasses for women are a great option. This type of eyewear can do more than shield your eyes from the sun's rays. Today, it's a statement piece that effectively accentuates any outfit. If you are sleep-deprived or feeling under the weather, a pair of shades can help you, too.
Getting ready for bright and sunny days up ahead? This eyewear style guide for women is your ticket to staying on trend this year.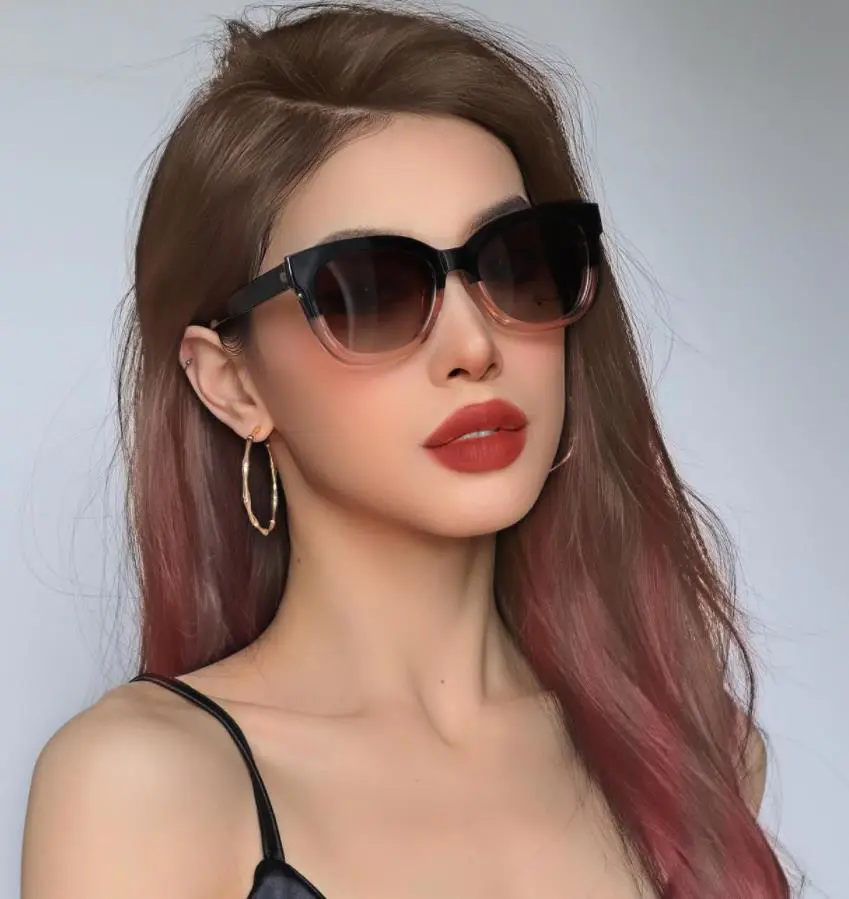 What's trending in sunglasses for women?
The eyewear that dominates today's trends list ranges from playful to unique to sporty and streamlined. You'd have no problem working around style points because there is always the right pair for your outfit. Switching up your vibe is easy when you have these specs in your wardrobe.
1. Sporty designs
People becoming more and more active this year paved the way for sporty eyewear to emerge on the trends. Wraparound frames and sharp-edged sunnies are popular today, and not only for those who love sports. Now, any fashion adventurer can explore this style for any setting, whether for a stroll outside or a casual get-together.
2. Oversized shapes
The past seasons hailed micro-lens frames as the top craze, but the world came back to oversized frames for 2023. Large statement sunglasses are a must-have design today. This silhouette is a great fit for the daring, fashion-forward femme who wants to turn heads where they go. It is truly the year that values from a bit more than function when it comes to eyewear.
3. Rounded cat-eye frames
The best sunglasses for women also gravitate towards timeless cuts like the rounded cat-eye. This frame shape has a softer silhouette and ups the aesthetic value of any cute outfit. Most brands have it in their current collection and is a hit among the masses. It's one of the most flattering designs that you can pair with miniskirts and blazers, enhancing your chic, preppy look.
4. Rectangular sunglasses
Rectangular sunglasses thrive from season to season because it has a simple silhouette that goes with virtually anything. They can come in a medium-sized or overly large frame, which fits the purpose of protective eyewear. This year's top colors are reminiscent of the American Hustle in the '70s, which invites warm hues and vintage vibes.
How to buy the best sunglasses for women?
A key point when shopping for sunnies is that more coverage can mean less sun damage to your eyes. However, it does not automatically follow that oversized frames are more effective than other styles. The best deal is to find eyewear indicating 100% UV protection. You may also want to explore polarized lenses for an extra layer of defense against harsh sun rays.
Aside from its features, a major factor when buying the best sunglasses for women is its aesthetic quality. You should pick a frame that fits your face shape. Doing so enhances facial symmetry and accentuates your best features. For instance, rectangular frames can flatter any round- or oval-shaped faces.
Five best sunglasses for women in 2023
1. Theone Aviator Sunglasses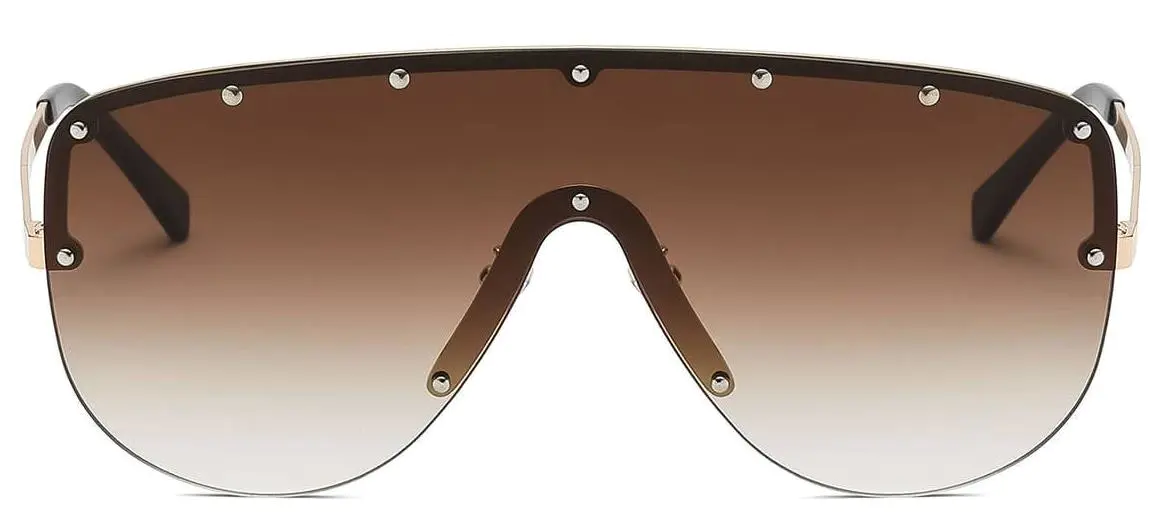 The casual, sporty look of the Theone aviator shades is a representation of today's top trends. You can accessorize with confidence since this oversized frame boasts a high-quality design. With gold hardware accents, you should get ready for the appreciative stares you will earn while wearing this pair.
2. Nicy Square Sunglasses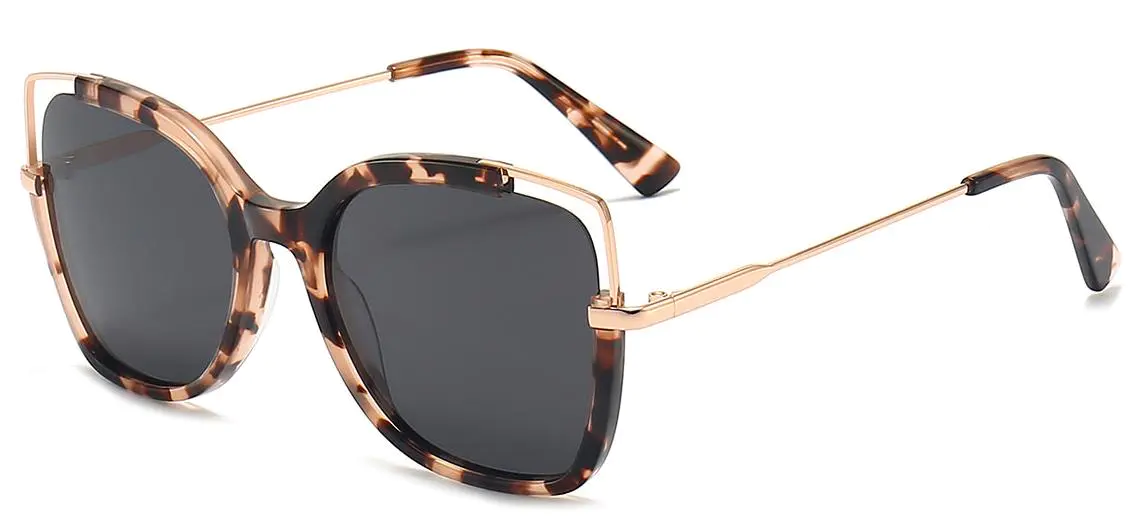 This frame might fall under medium-sized sunglasses, but the Nicy square sunnies speak volumes of style. This full-rim eyewear comes with classic dark lenses housed in a sturdy metal and thermoplastic frame. You can also buy it in a tortoiseshell design if you want a more eye-catching design.
3. Nicia Oval Sunglasses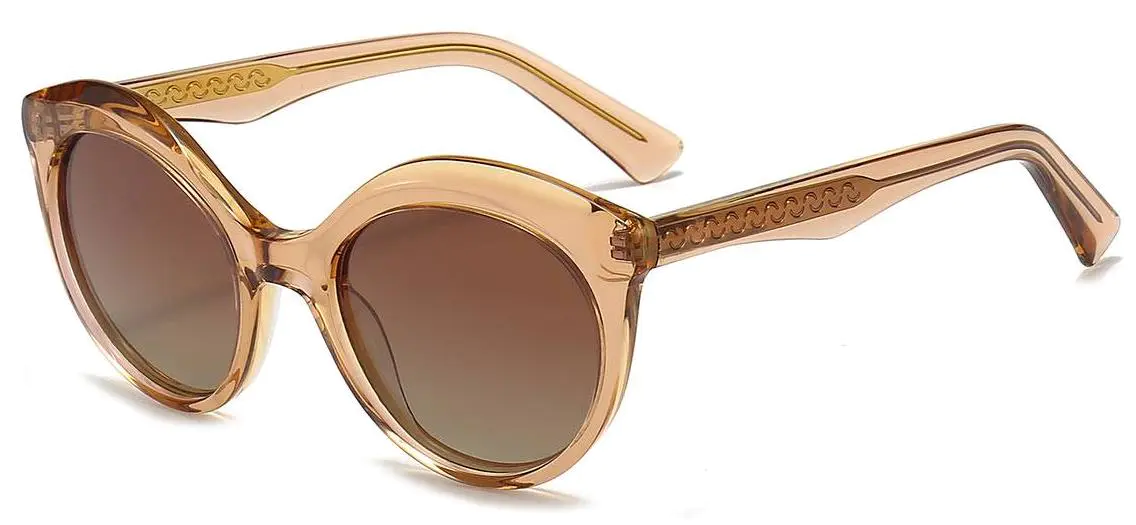 The Nicia oval sunglasses are the definition of fun for accessories! Made of transparent rims, you can choose among summer-vibed colors that can make you stand out on any occasion. It's a truly versatile frame that joins today's most beloved eyewear styles across the globe.
4. Rivka Aviator Sunglasses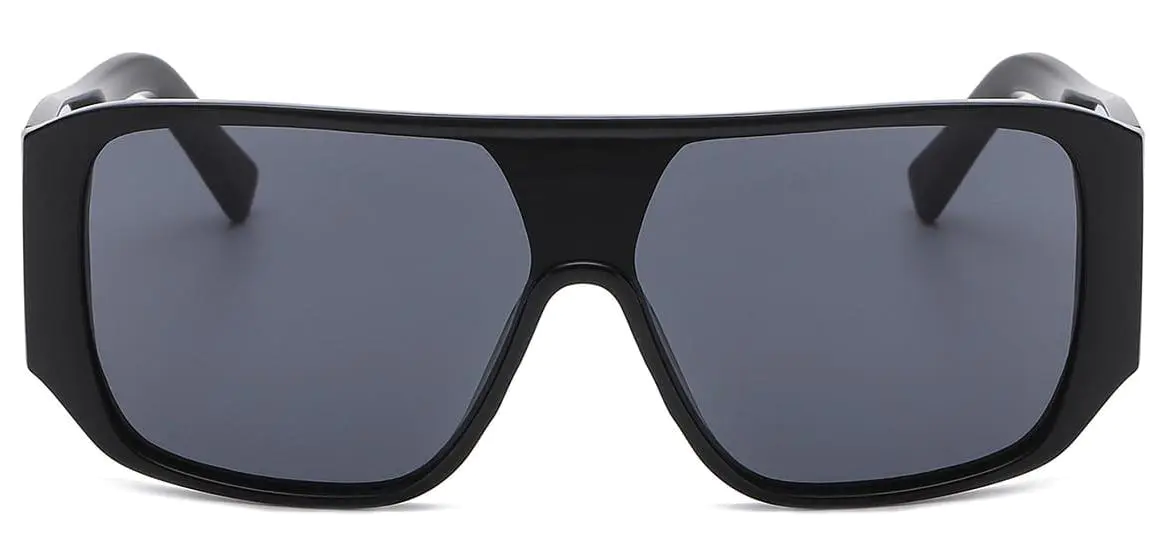 Another worthy addition, the Rivka aviator sunnies have a sporty silhouette with several colors available. This large-framed accessory is a solid full rim beauty made of top-quality TR90 thermoplastic. You can dress up or down with this design to finish up your outfit. Plus, they're lightweight and comfy to wear, too!
5. Camila Oval Sunglasses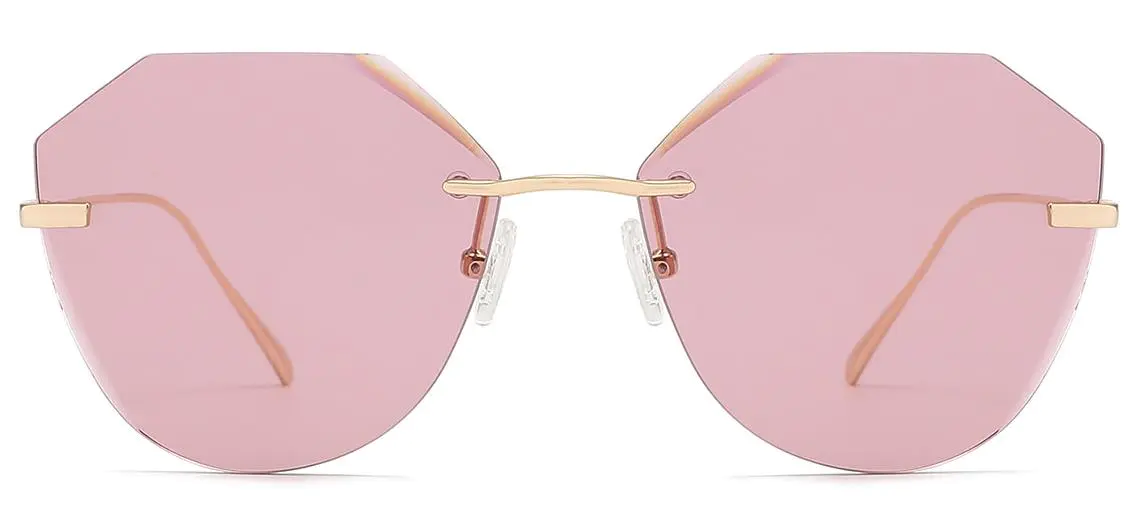 Don't let the Camila oval shades trick you—this rimless frame has a unique angular top that sharpens your look. The softer bottom side sits comfortably on your cheeks, making it a delight to wear. These colorful lenses are exactly what you need to style up for the summer of 2023.
Shop at Lensmart
Purchase your pair of the best sunglasses for women right at Lensmart. The site has an astoundingly broad selection of the latest trendy eyewear for ladies today. To make your shopping experience more fun, check out the virtual try-on and see which pairs fit you best!
Related articles:
Eyeglasses trends 2023: popular glasses styles
The best glasses frames for women in 2023
2023's best sunglasses for women: keep trendy
The best designer sunglasses for women in 2023
Reading glasses for women: how to buy the best pair
Best sunglasses for small faces in 2023
8 best sunglasses for round face: keep you in style
The best clip on sunglasses for glasses in 2023