Try on glasses online: virtual tool
Technology sure has evolved through the years. Even the frame styles are constantly changing, and innovations in prescription lenses are now top-notch. Besides all these, you can also queue up at eyeglasses stores to purchase your frames. Try on glasses has all the perks you can enjoy from the confines of your own space.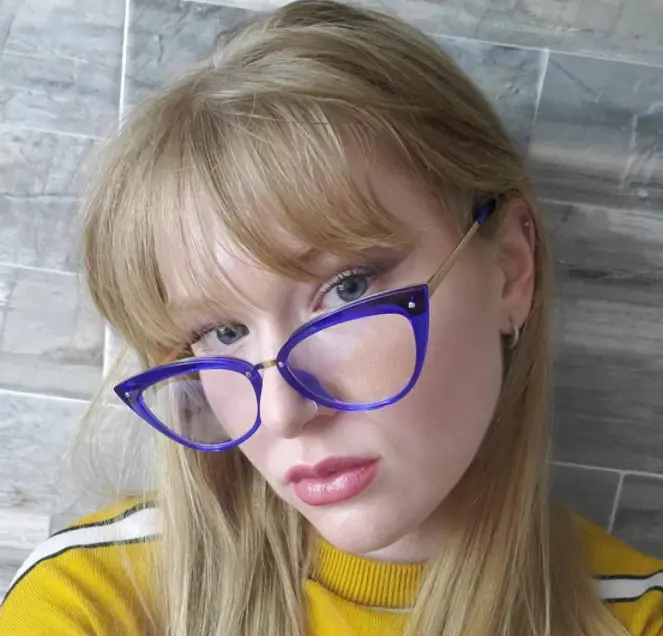 Is there a way to virtually try on glasses?
The pandemic has also made eyeglasses manufacturers and businesses find ways to make products accessible to customers despite the relatively limited movement of people due to restrictions. The use of artificial intelligence has evolved from a fun innovation to an incredibly essential tool for many companies in the world.
The cutting-edge technology brought by try on glasses allows consumers to know how they would look on different frames while shopping for glasses. Since the process is done virtually, they can do it at home.
In most cases, shoppers can start using try on glasses when they visit the website of their favorite store. Once you enable the camera from your mobile phone or computer, the system will detect and measure the pupillary distance.
You can try different virtual frames from the store's library in seconds. They can range from eyeglasses, sunglasses, sports glasses, and many more.
The process might also include features like adjusting the depth of the frames, the different frame sizes, colors, and positions, and various tints on the lenses.
Why try on glasses are important?
While not everyone knows that most glasses stores have this feature on their website, you should also understand how virtual try on glasses benefit consumers.
1. You can accurately and quickly try on different frame styles. There is a virtual try on glasses that only require you to launch the camera on your device. Others will ask you to upload your photo. Regardless, shoppers will have the freedom to try any of the frames and colors the glasses have.
2. It's accessible anytime. Unlike the usual visiting the physical store to shop for eyeglasses, try on glasses also need shoppers to visit the store's website and virtually try the frames. Even at midnight, when you feel like looking for glasses, you can access the feature and order the glasses from home.
3. It covers a wide selection of frame types and styles. An excellent thing about virtual try on glasses is that you can try all the styles, colors, and frames on the store's website. The types can range from sports, prescription, vintage, and fashion glasses. In fact, you can even try more frames than you can in physical stores.
4. The frames are customizable. Unless you use try on glasses online to purchase frames for your prescription glasses, you can change the tint on your glasses before buying. As you already know, some colors might not complement your skin tone, so it's best to check them virtually before you buy the frame online.
Steps of trying on glasses at Lensmart
Lensmart has a very straightforward approach for customers who try its virtual try on glasses. You can follow these steps:
1. Launch the Lensmart website from your browser.
2. From the homepage, you'll see tabs for different glasses. For example, if you want to try on some sunglasses, tap or click on the 'Sunglasses' tab.
3. The website then presents you with all the sunglasses in Lensmart's library. Choose from any of the selections.
4. Tap or click the 'Try on' button above the image of the glasses you chose.
5. A small window pops up, requiring you to upload your photo. Ensure that you keep your face forward and level when taking the picture.
6. Once uploaded, you can change the colors available for that specific frame.
Lensmart also allows customers to buy the frame or customize their sunglasses with their prescription. You need not visit an eye doctor to replace the lenses with a current prescription. You can head to the 'Add lens' button, go to 'Usage' and input the prescription your eye doctor gave you.
Meanwhile, you can specify the types of lenses you want to buy for eyeglasses. It includes progressives, bifocals, reading, or functional lenses. All these can be customized on the same page as with sunglasses. Ensure you have the current prescription from your eye doctor.
Recommended articles:
Best place to buy cheap glasses online
Guide to buying prescription glasses online: frames and lenses

Glasses measurement: how to know your frame size?

What is my face shape? guide to choosing glasses
How to measure pupillary distance
What is CYL, AXIS and SPH in eye prescription?
Ultimate guide: how to read eye prescription
What are 20/10, 20/20, and 20/40 vision?