The best clip on sunglasses for glasses in 2023
Anyone using prescription glasses can consider using clip on sunglasses for outdoor wear. It's an accessory-on-accessory that provides sun protection without needing to switch to a different frame. You can use this quick buying guide to help you with your shopping.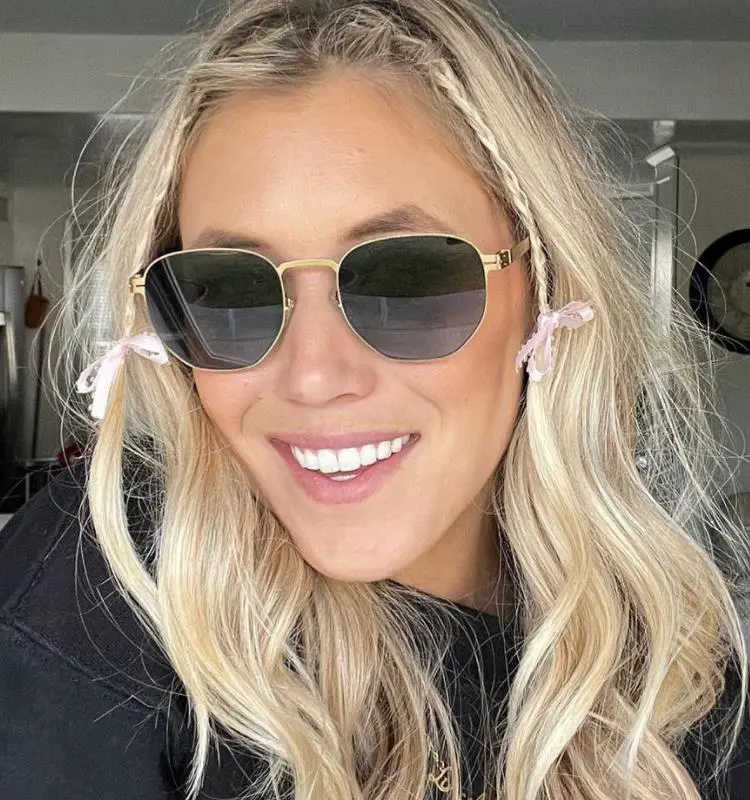 Are clip on sunglasses effective?
A pair of clip on sunnies fit easily on your current prescription glasses. They simply attach to your existing frame via clip on and offer flexible protection and fashion. These glasses come in various tints, shapes, and designs. That way, you don't have to pay a hefty sum to buy another pair of eyewear for the sunny outdoors.
To fit perfectly on your glasses, clip on eyewear does not have a full frame. Typically, these glasses clip on the nose bridge part of the main eyeglasses. Some styles, on the other hand, utilize a magnetic attachment to secure the clip-on.
Like your regular sunnies, clip on sunglasses offer eye protection efficiently. However, they should match your prescription specs perfectly. Otherwise, the clip-ons will not provide the coverage you need. There's also a risk of dropping them because a misfitting pair will not latch on properly.
How to buy the best clip on sunglasses in 2023?
There are several types of clip on sunglasses for women and men. Firstly, you can choose the standard version, which is affordable and clips at one or two points on the frame. The second is a flip-up design that you can put up if you need to use your prescription glasses. Lastly, there are magnetic models that attach easily to metal frames. This option has a more secure fit, making it ideal to wear when driving.
After you select the type of clip on sunglasses, the next step is to find the right size. They should securely fasten onto your prescription glasses and cover the lenses properly. You should also consider buying a pair that is the same shape as your existing eyewear. If you're buying along with a new pair of eyeglasses, make sure to select the shape that matches your face shape.
Also, it's good to buy clip-ons that have additional features like UV protection or polarized lenses. These extras provide more functionality, shielding your eyes better than regular glasses. That way, you can use this pair for various activities like driving, fishing, and other outdoor adventures.
Five best clip on sunglasses for glasses in 2023
1.Elena Cat-eye Clip On Glasses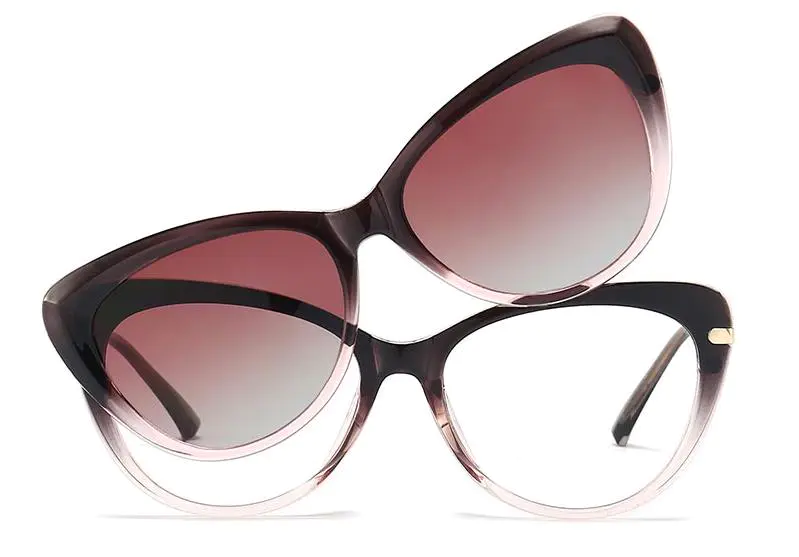 The frame and clip-on combination of the Elena cat-eye sunnies give you stress-free eyewear shopping. This pair has a summer vibe thanks to the bubbly colors available. Plus, the cat-eye design makes this accessory a good fit for virtually every face shape!
2.Thomas Oval Clip On Glasses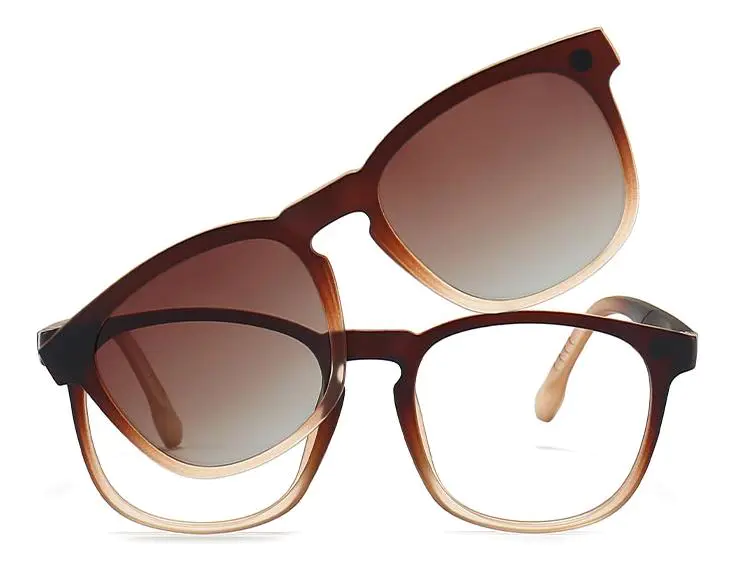 You can enhance your style with this pair of Thomas oval clip-ons. It has a classic shape and a sleek look that matches any type of outfit. The lenses feature a gradient tint, which creates a more appealing aesthetic for this eyewear.
3.Kallen Square Clip On Sunnies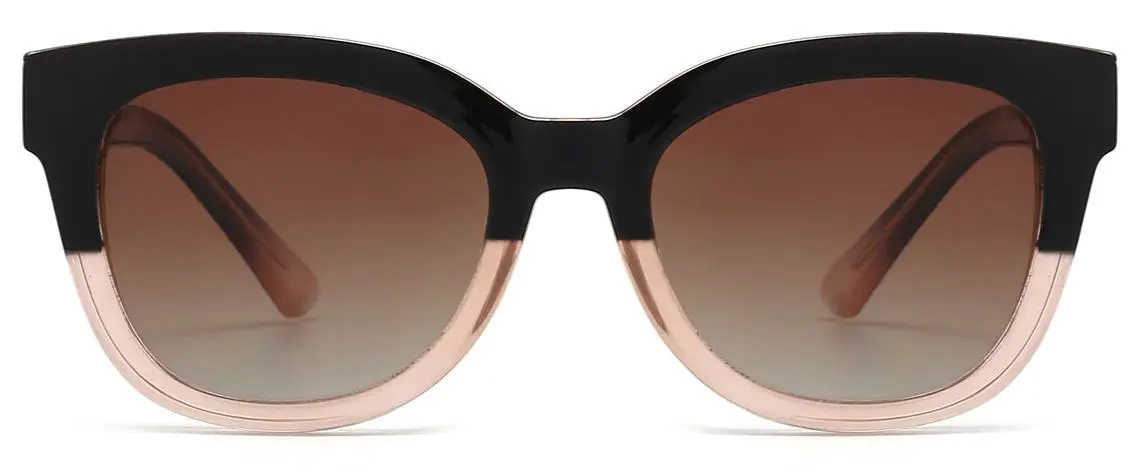 The thick brow line of the Kallen square clip on sunglasses is a great choice for round-faced people. It's sleek and sturdy, and made for work and play. The no-nonsense design allows you to use this frame on any occasion or for daily wear.
4.Thandie Cat-eye Clip On Glasses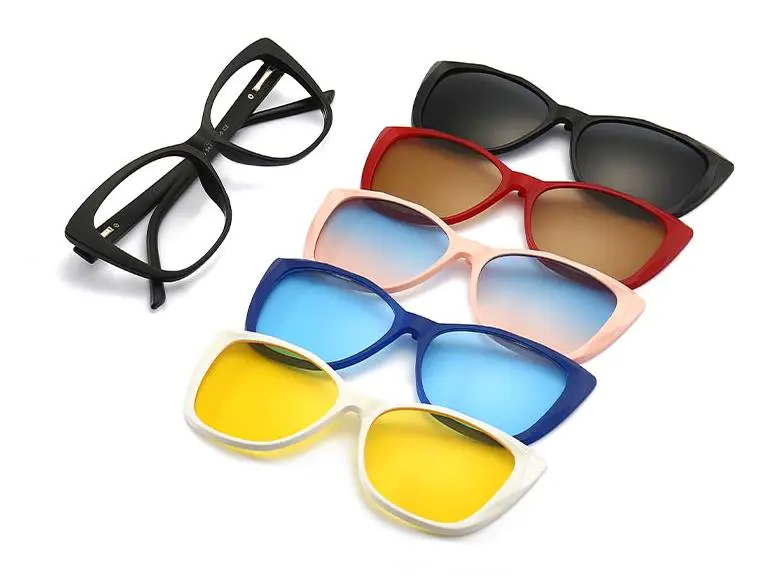 Another classic on the list, the Thandie cat-eye clip ons come in a variety of colors for you. The slim profile and lens size offer enough coverage for the eyes. It enables you to mix and match according to your mood and style!
5.Samad Round Clip On Sunnies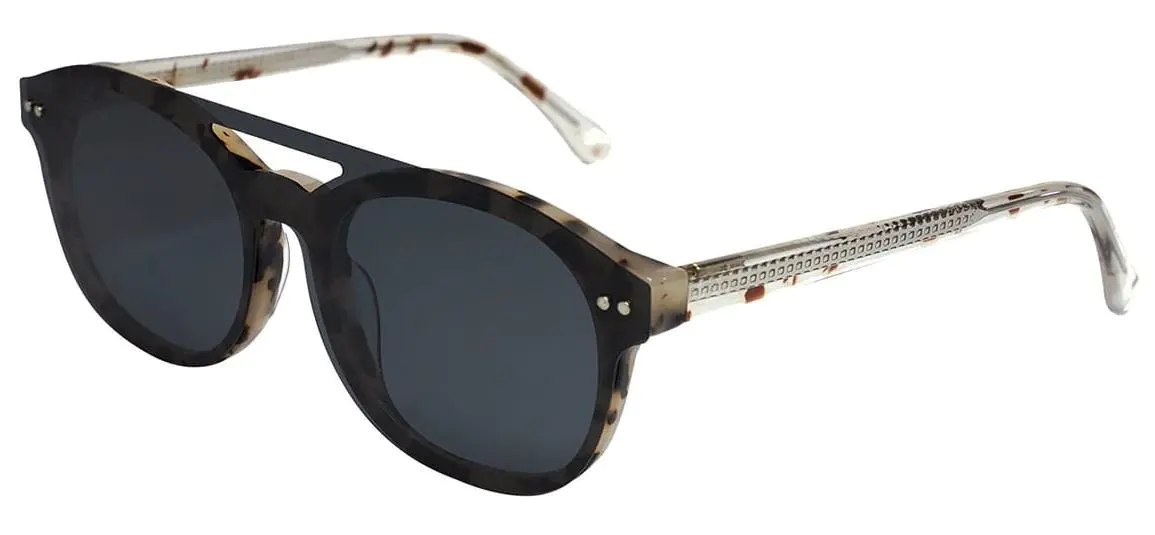 The Samad round clip on glasses feature mirrored lenses that are a good option for summer. It fits the nose bridge but also adds an aviator-like bar when clipped on, giving it a more stylish vibe. It's one of the most perfect indoor-to-outdoor eyewear for you!
Related articles:
Eyeglasses trends 2023: popular glasses styles
The best clip on sunglasses for glasses in 2023
How to find the best clip-on sunglasses for you?
The best polarized clip on sunglasses for fishing
Best sunglasses for men: 2023's new style
Best sunglasses for women: keep trendy
The best designer sunglasses for women in 2023
Buying the best oversized sunglasses in 2023
Best sunglasses for small faces in 2023