6 cheap designer sunglasses for men and women
Sunglasses are so in style right now. Moreover, it does more than just add a sense of style to your dressing. Sunglasses help you protect your eyes from the sun. A direct hit from the sun on your eyes could be dangerous or uncomfortable most times. Especially when you spend most of your time outside.
However, with the right pair of designer eyeglasses, you could pull off an amazing appearance. A designer eyeglass would definitely complete your stylish dressing. With the vast evolution in the world today, these brands now make eyeglasses more fashionable and protective too.
It should be noted that every good thing comes with a price that suits it. Also, the best designer brands make expensive eyeglasses. Although they also make cheaper ones too. Clearly, your budget should dictate the one you go for.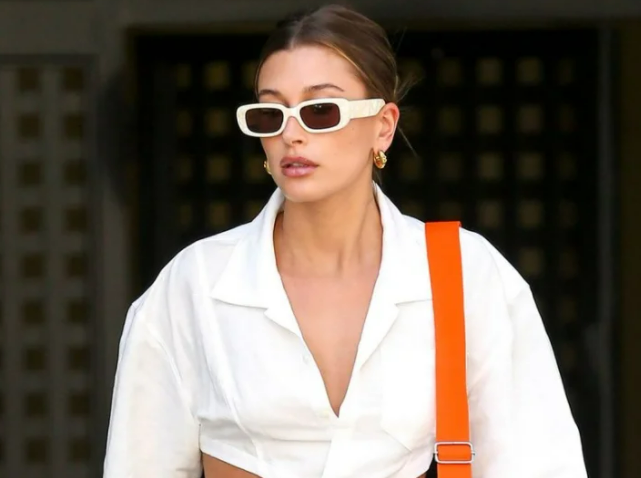 Tips to find the right designer sunglasses
Most times sunglass shopping seems frustrating. Why? Well, it is difficult finding one that would be good for you. Here are some tips to make your search easier.
1. Think about the color you want
They make these sunglasses in so many different colors. The best way to narrow your choices would be to decide on a particular color. Whatever color you decide on, these designer brands have them made in large and small frames. Most times they are made in metals or plastics.
Also, you can even pick out a lens color that you want. Most times the person in the store could decide on a good color for you. If you don't like any of these ideas, try to figure out your skin undertone and pick a color that matches it.
2. Put your face shape into consideration
We all have different faces and head shapes. Based on this, not everyone can pull off an amazing look with one particular shape of sunglasses. For instance, someone with an angular face shape would look better with round frames. Also, a rectangular frame could work well too.
Furthermore, if you have a round face, then rectangular or angular frames should be good for you. There are so many people with different face shapes. Also, there are sunglasses made for them too.
3. Place a budget (buy cheap designer sunglasses if your budget is low)
This should be the first thing you think about. Think about the amount you have to spend. When you get to the store, walk right to the aisle with your price range. However, designer glasses are not very cheap. If you love designers so much then you would have to make your budget more realistic.
Three cheap designer sunglasses for men
The best sunglasses for males are indicated with the components that allow them to rest on the nose. Also, men's sunglasses have longer arms because men have bigger heads. Here are some amazing designer glasses for men.
1. Penelope Square Champagne Sunglasses
Penelope sunglasses are made with metallic materials which makes them last longer. This also makes it comfortable. It easily aligns with the shape of your face.
2. Jacob Round Grey Sunglasses
The TR90 material used makes it very comfortable and also it keeps it from slipping off your face. Jacob round grey sunglasses are made with strong hinges that keep them together even after a long time.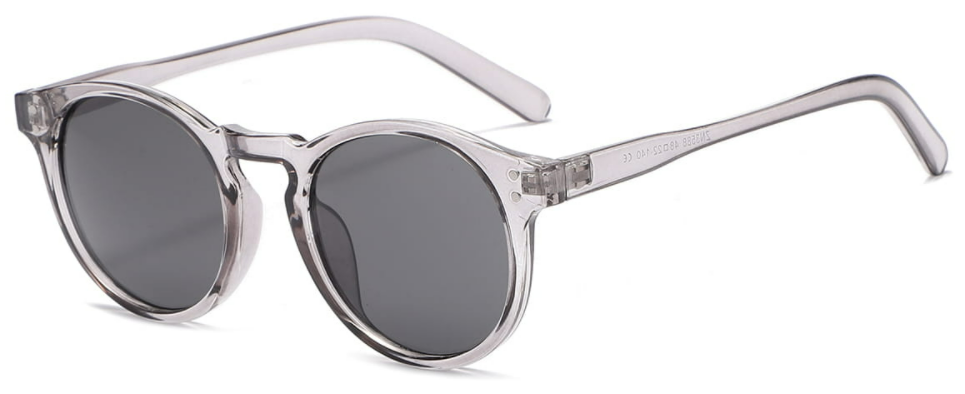 3. Luke Square Sunglasses
These square glasses are made with lightweight frames. With a lot of high-quality materials too. However, Luke square sunglasses are suitable for both males and females.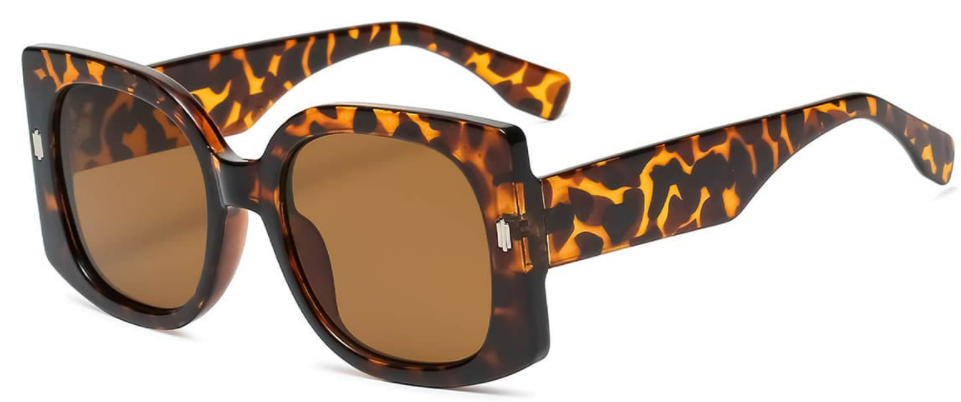 Three cheap designer sunglasses for women
It is also made with TR90 feature that keeps it comfortable. Also, it helps keep the sunglasses from slipping from your face. Most artists especially love this particular design. It also has a lot of colors to choose from.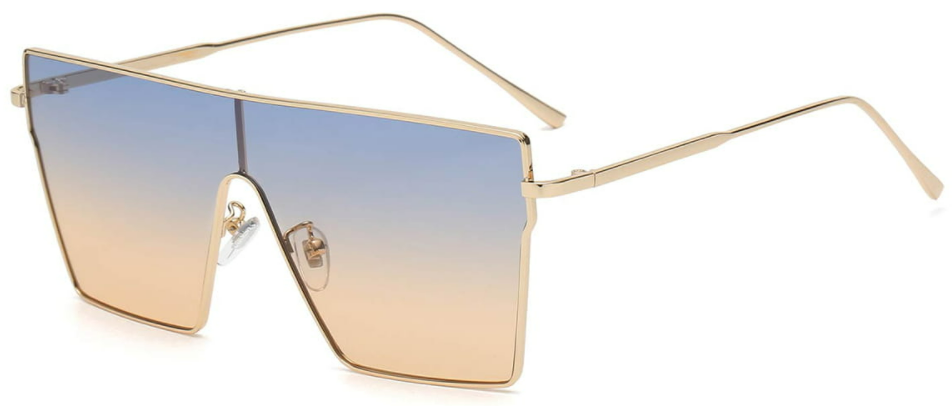 This one has a squared shape that makes you feel confident. It weighs nothing more than 30grams so you can wear it without any stress all day.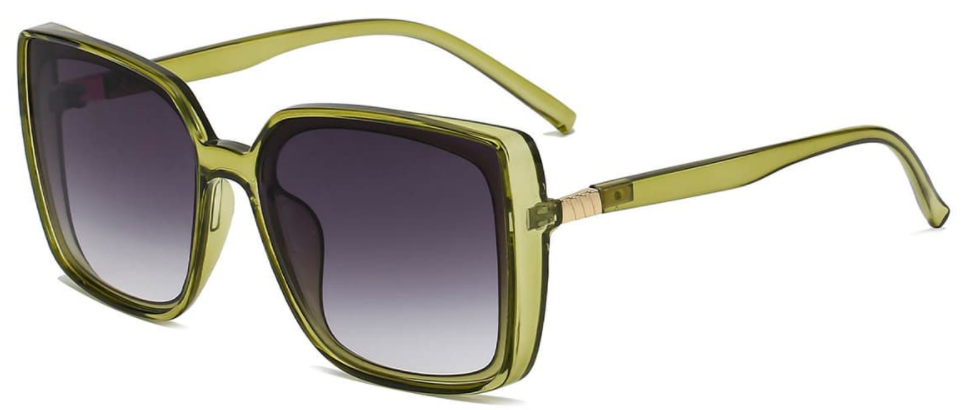 Sexy cat eye sunglasses would definitely fit a lady with an oval face. It has two opposite side shapes that beautify the wearer's face. Some of these glasses have bigger frames than others. You should choose the size that suits your face better.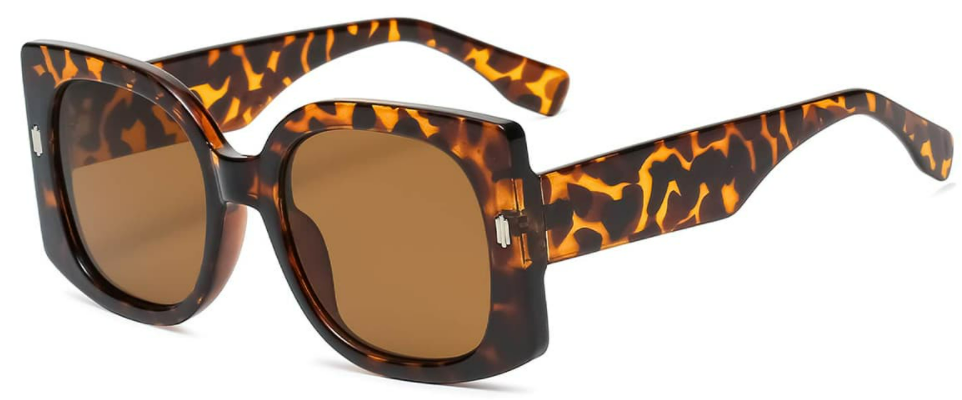 Conclusion
It is recommended that you have something in mind to do with your sunglasses before you buy one. Also, some of these are the cheap designer sunglasses you can find for both males and females.
Recommended articles:
Price guide: how to buy cheap Ray-Ban sunglasses?
6 cheap designer sunglasses for men and women
Best place to buy cheap glasses online