Everything about butterfly sunglasses you should know
If you want an edgier style on your eyeglasses frames, butterfly sunglasses might be the one for you. As the name suggests, these glasses come in frames shaped like butterfly wings. The frames may vary in size and shape; one common characteristic is that these sunglasses come in slightly smaller inside edges than outside.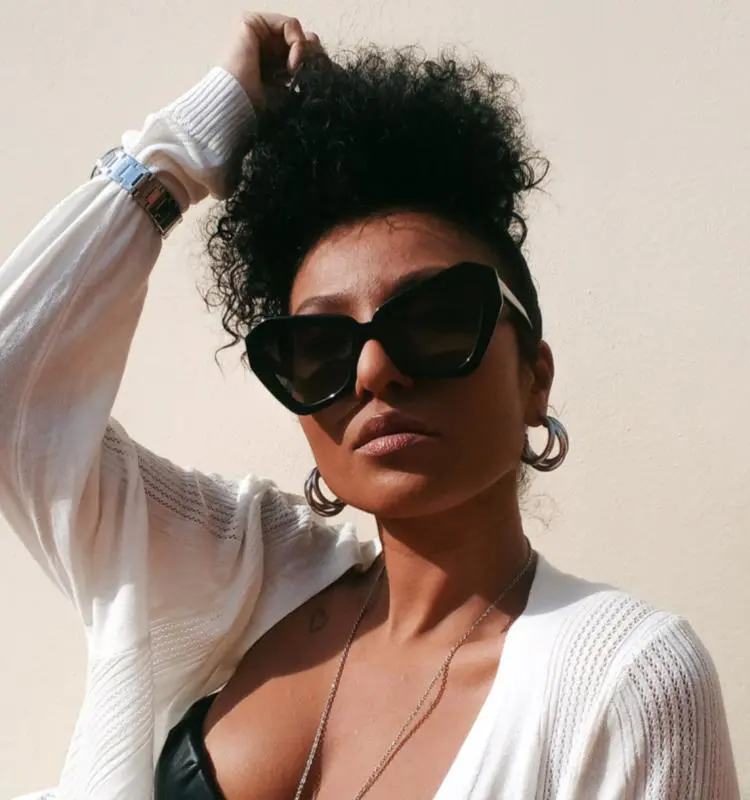 What face shape do butterfly sunglasses suit?
With its oversized style on the lenses, the butterfly is almost everyone's go-to for a glamorous and chic look. These frames are generally curved, softening features and subtly framing the wearer's face. If you are someone with the following face shapes, then the butterfly sunglasses are for you:
1. Square. The butterfly sunglasses will soften the facial features of square faces. Additionally, it will be perfect to choose frames with rimless edges or soft lines. As you must know, it's contrasting with your face and the frame. As a result, it will not overpower the face, instead highlighting it.
2. Heart. People with heart-shaped faces can opt for frames that will draw attention downward. This adds width to the lower part of the wearer's face. Frames with wide and lower edges with no straight lines along the top look excellent.
3. Oval. Wearers with oval faces can maximize the use of butterfly sunglasses which flatter the even features. With the little flare adding definition to the face's focal point, you sure can expect to highlight your facial features.
Are butterfly sunglasses in style?
Initially, these frames were generally popular in the 1950s. Celebrities like Audrey Hepburn used these frames. The style may have died down as more styles emerged, but they're now back in style, especially for women who prefer oversized frames.
Specifically, the style made its resurgence in 2008 when a famous brand released its design. They were simple and bold, with gradient lenses and black frames. Celebrities like Kate Moss, Rihanna, and Paris Hilton wore the same frames, which was one of the factors for the frame's popularity.
What is the difference between cat eye and butterfly sunglasses?
There is not much difference between butterfly and cat eye sunglasses. As their names suggest, butterfly sunglasses took their reference from a butterfly's wings, while the other one took the shape of the cat's eyes. In most cases, people use their names interchangeably. However, you can always spot the difference when looking at the two frames.
The outer edges of the cat-eye glasses are pretty rounded and tapered. Suppose you're looking for some inspiration to don these frames; Audrey Hepburn, Marilyn Monroe, and Grace Kelly choose them as their favorites. Similar to butterfly sunglasses, the style was also popular in the 1950s.
On the other hand, butterfly frames give off a dramatic look that lifts the wearer's face and exudes the impression of much broader facial features. The sunglasses also provide an edgy playfulness to those who wear them. The design became a hit not just to celebrities but to royalties and glamorous civilians.
How to choose flattering butterfly sunglasses for women
The style's popularity opened opportunities for various designs and takes on butterfly sunglasses. Thus, it can be a handful to choose among the vast range of selections. You can use the following insights to smartly and efficiently select the best butterfly sunglasses smartly and efficiently.
1. Face shape. Knowing the face shape says a lot about how you can make your sunglasses fashionable. Remember that the right frames accentuate your features and not overpower them. As for butterfly frames, oval, heart, and square-shaped faces are a good fit.
2. Color. These sunglasses come in bold, edgy, light, and playful colors. Warmer skin tones work well with brown, beige, olive green, warm red, honey, or gold. Meanwhile, if you have a calm skin tone, you can opt for blue, pink, gray, silver, or purple.
3. Protection. Some sunglasses come with UV protection. If you frequent the outdoors with your butterfly sunglasses, it might be beneficial to look for those equipped with protection from the sunlight.
4. Cost. Expensive sunglasses ensure durability. However, today, you need not buy expensive ones to have durable sunglasses. Many manufacturers now use durable frames at an affordable price. It's just a matter of checking what's used in molding the frames.
Best butterfly sunglasses for women
1. Abby
This Abby butterfly sunglasses features a unique and fashionable design. The frame is made of high-quality material, giving it a lightweight and comfortable feel. The butterfly-shaped lenses are a vibrant blue color and are embellished with sparkling blue, clear, and green stones that add a touch of elegance and glamour to the glasses.
2. Mikayla

The Mikayla sunglasses features a colorful and stylish design. The rim of the frame is strong and durable, and the colors of the rim are rich and diverse, including orange, blue and yellow, which can perfectly match different styles and skin colors. The lens is gray in color and has a high light transmission rate, which can effectively block harmful UV rays while ensuring good vision.

3. Bayan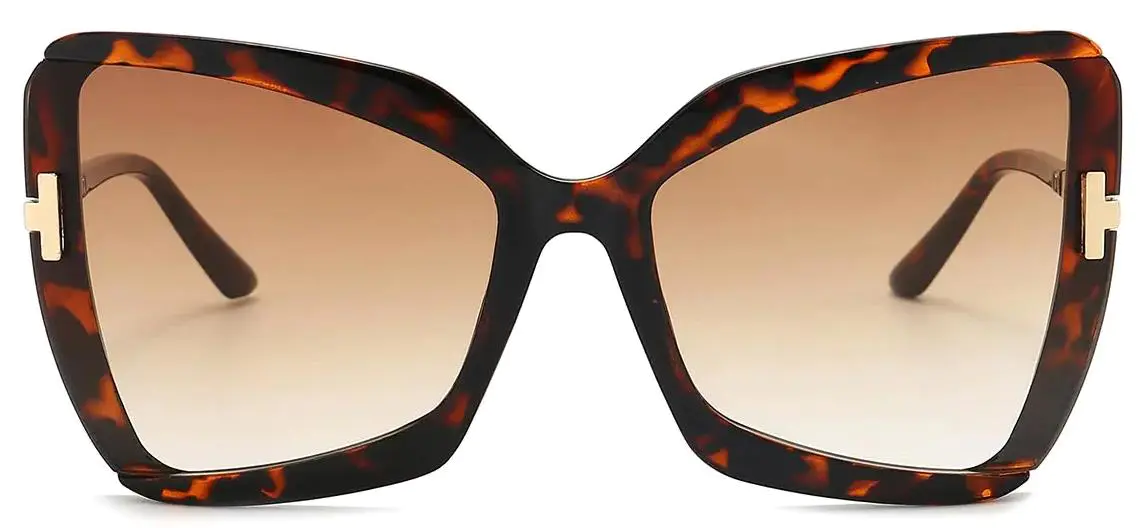 This Bayan sunglasses is designed for women with an eye-catching look. The frame has tortoiseshell pattern, which gives it a classic and elegant feel. The big shape is popular among fashionistas and can enhance the facial features of any woman. The frame color is a warm and earthy tone that goes well with most skin tones. The sunglasses are perfect for wearing to the beach, on a summer vacation, or even for a casual stroll in the city.

Recommended articles:
Are clubmaster sunglasses in style?
Best cool sunglasses for men & women: upgrade your fashion
Everything about gradient sunglasses you should know