Guide to stylish clear sunglasses
Styling with clear sunglasses is a trendy thing to do. This type of frame is popular for people who prefer sunnies that do not clash with any choice of outfit. It's so versatile that they come in unisex options—plus, you won't have to make the difficult decision of choosing a frame color!
Transparent sunglasses are simple and unique, and super easy to wear. They go well with almost all skin complexions and fit any facial shape or structure. You can choose a clear oversized sunglasses and it likely won't overwhelm your face, unlike darker frames.
Without further ado, here is your quick style guide to translucent frames.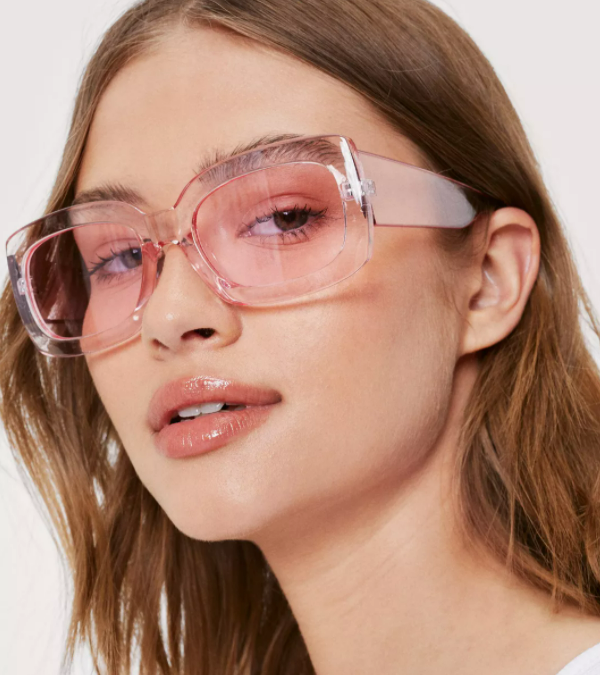 What do clear sunglasses say about you?
Clear glasses are known for many names, such as colorless, transparent, or crystal frames. They are mostly made of a durable plastic material that can be shaped into different designs. This type of specs never really goes out of trend. It always makes a comeback from season to season, making it an everlasting choice of frames!
You can brighten up your face when you wear transparent sunglasses. Since the frame has no color that clashes with your look, this pair effectively highlights the color of your eyes. It also makes your eyes appear bigger.
If you want to take amazing pictures, you can choose clear frames since they allow light to pass through them. The result is a more glowing face that translates well in the photo.
How to find the best clear specs
When selecting your eyewear, it's vital to check for several factors that affect how the glasses look on you. There are so many ways to mix and match this eyewear, but to do that, you must know which pair to pick first.
Frame shape
Clear glasses, or any type of specs for that matter, should complement your face shape. The rule of thumb when shopping for frames is to choose a pair that's opposite the shape of your face. For example, if you have a round facial structure, it's ideal for you to wear a rectangular or square frame. This enables your face to look slimmer.
Persons with a square face will benefit from using round frames that soften their jawline. If you have a diamond face, you can select glasses that have emphasized upper rims. This design brings out your cheekbones and other prominent features of your face.
Size
Do you want clear sunglasses that stand out? You can pick an oversized frame that helps your sunglasses become more visible even from a distance. These larger frames also provide a bold addition to your fashion statement. Since you're shopping for sunglasses, you might want to opt for wraparound designs to protect the sides of your face from too much sun exposure.
However, you can't just wear any oversized frame without making sure it fits your facial structure. If you have angular proportions, going for aviator or modern cat-eye styles are some of your best bets.
Styling
If you want people to notice your new clear frames, it's best to wear light-colored outfits. Darker pieces might overpower your glasses. However, if you want a barely-there look for your specs, then wearing bright and bold clothes will do the trick.
Do you want to accessorize but worry about what matches clear sunglasses? Some great complimentary pieces include fedoras, trilby hats, and Panama hats. In general, hats emphasize the specs wonderfully.
Five stylish clear sunglasses
You won't have a shortage of options for transparent specs, but it does make it difficult to find the right pair for you. Here are some expert suggestions from Lensmart to start with!
1.Millie Oval Sunglasses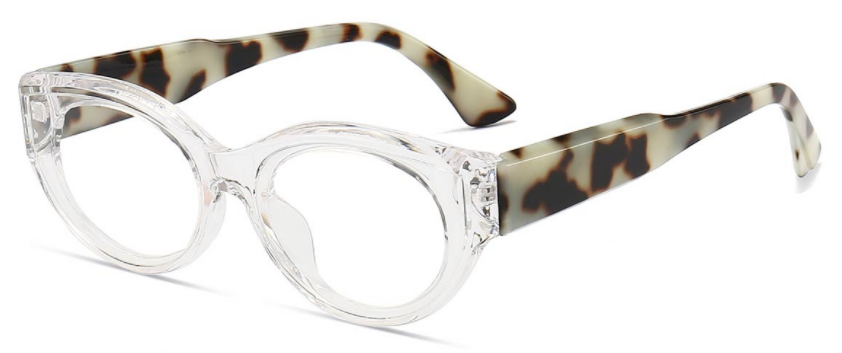 This oval Millie Sunglasses is a chic translucent frame that will suit you if you have an angular face. This trendy piece is made of durable Tr90 material, which can give you anti-slip comfort when wearing it. This frame is also available in a transparent rim and tortoiseshell temple combination.
2.Nals Oval Clear Sunglasses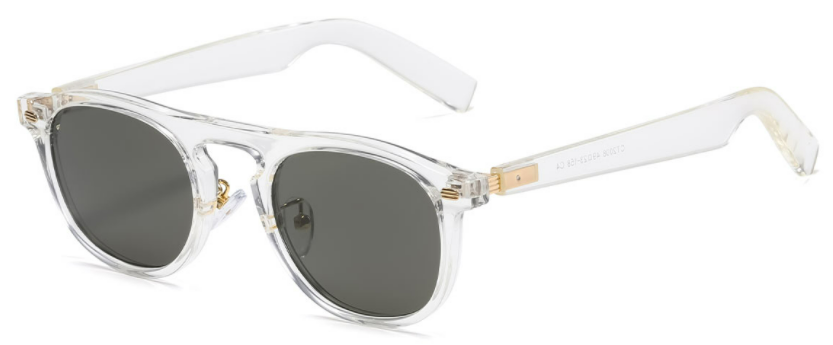 The gray-tinted Nals Clear Sunglasses have a unique design that will appeal to your artistic spirit. This pair comes with nose pads, which means that it's easy to adjust and offer a great fit on your face. It's so much lighter than it looks, too!
3.Jacob Round Sunglasses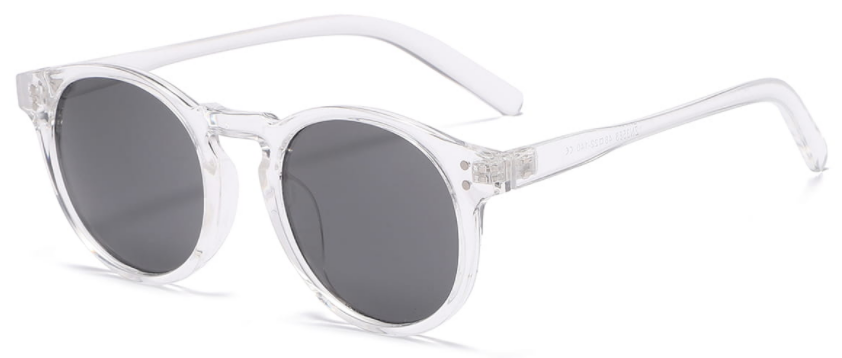 If you want to soften the angles of your face, the Jacob Sunglasses is a worthy purchase. The lens offers outstanding protection for your eyes against harsh light rays. The frame itself is a durable Tr90 construction, ensuring that you can use it on countless frolics by the beach.
4.Noa Rectangle Sunglasses

The classic design of the Noa Sunglasses is a crowd favorite no matter the season. It has bold rims and a thick temple that offers excellent coverage against glare. The transparent frame will look outstanding in any outfit you choose!
5.Krue Square Sunglasses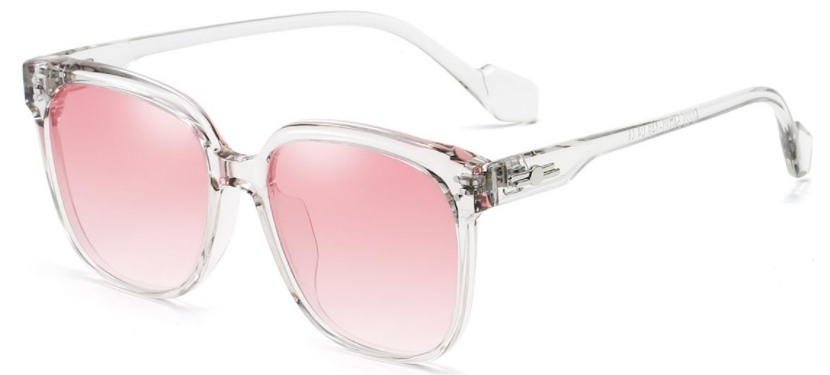 The slim rims of the Krue Square Sunglasses encase a lovely gradual-pink lens, speaking elegant style on all levels. The colorless frame allows the lenses to stand out while also offering you the ultimate protection with its oversized design.
Recommended articles:
Stylish yellow sunglasses you should know
Everything about gradient sunglasses you should know
10 stylish sunglasses for men and women