What face shape best suits aviator glasses?
Aviator glasses are a timeless design. They're perhaps the most iconic eyewear type in the world, because to its distinctive design, which includes a thin metal frame, a double bridge, and teardrop-shaped lenses. They've been around for over a century, rising from the ranks of American test pilots to Hollywood stars and becoming a classic fashion item. We'll walk you through all you need to know about aviator glasses in this comprehensive guide.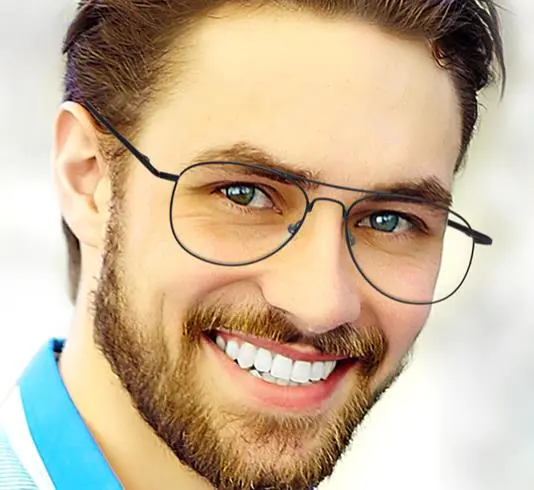 Who Looks Best With Aviator Glasses?
Aviators go with almost any face shape because of their general style. Generally speaking, eyewear appears best when it contrasts with the wearer's face. To put it another way, the form of your spectacles should be the polar opposite of your face.
That's why the traditional aviator style's rounded, teardrop form looks best on angular faces. With so many designs to choose from, wearers with round faces will undoubtedly find a pair that suits them. Of course, the only way to tell for sure is to try them on.
Types of Aviator Glasses
The iconic aviator is now available in a variety of styles. Colored lenses, rectangular frames, and polarized lenses have all been stylish glasses in recent years. All aviators share the following characteristics:
1. Lenses that are 2-3 times the size of the eye socket
2. Frames those are not too thick
3. A triple or double bridge
4. Hooked temples behind the ears
5. The eye is totally shielded by large convex lenses.
6. Nose pads that can be adjusted
7. The form of a teardrop that follows the curve of the cheekbone.
Aviator frames were traditionally made of metal, although some are now made of plastic or acetate for a more robust frame. The lenses are either traditional rounded lenses or lenses that become more rectangular as the teardrop grows larger.
For ladies, large, oversized aviator frames have become fashionable. To reduce glare, outdoor lovers and sportsmen turn to polarized aviator glasses. Lenses come in a range of hues, with black, grey, dark green, dark blue, and mirrored being the most popular. Pink, crimson, purple, or aqua are popular fashion hues that make for a great statement pair.
Who can wear Aviator Glasses?
Aviators are a classic type of eyeglasses that flatters most facial shapes.
For oval, square, and heart-shaped faces, classic teardrop aviators are a wonderful choice. Rounder faces should seek for more rectangular spectacles like the Harvey square aviator glasses to balance off their features, while oblong faces may pull off larger frames like these huge black aviators. Avoid large aviators if you have a diamond-shaped face. Narrower frames that keep within the cheeks look better.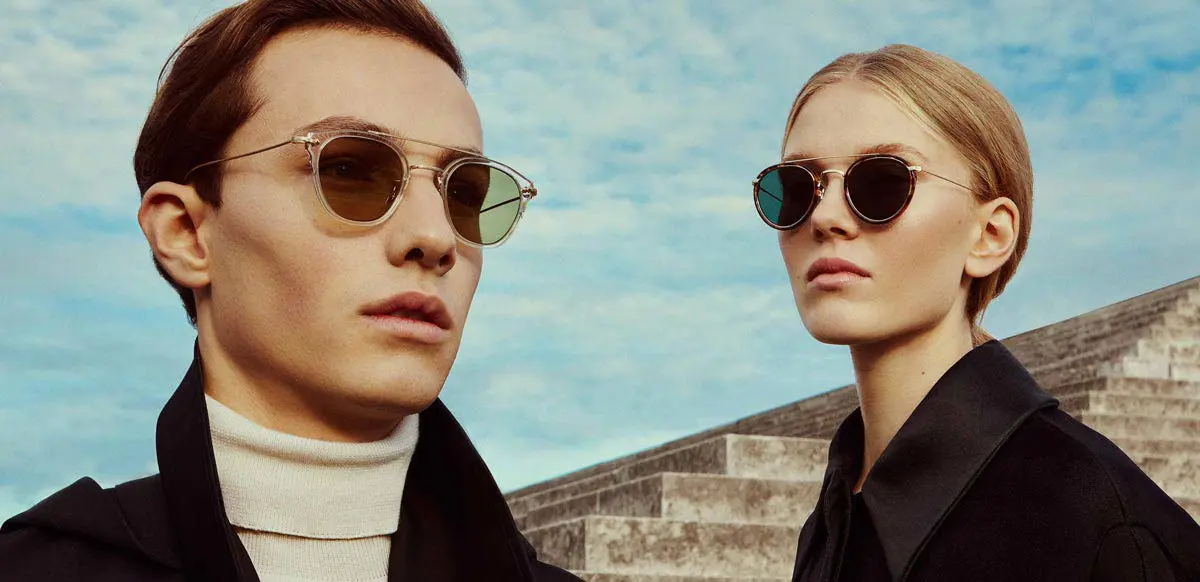 Consider your skin tone and style in addition to frame form. Warmer skin tones contrast beautifully with gold hardware, whereas cool skin tones contrast beautifully with silver. Do you prefer the classic appearance of sleek metal and black lenses, or do you prefer a lens in a bright color?
1. Round Shaped Faces
All aviator glasses look good on round faces. Round shape is considered as a modern face shape. Many fantastic pairs of aviator glasses can complement your features.
If you have around-shaped face, choose a dark, contoured and an angular frame to bring attention to your best features. An aviator frame will soften and contrast your features, drawing attention to your face. Rimless and semi rimless frames are excellent places to begin.
2. Heart Shaped Faces
There are several glasses that are suitable for those with heart-shaped features. Heart-shaped features are broadest at the brow, with a narrow chin and prominent cheekbones.
Find good aviator glasses that are thin and softly tinted if you want to appear you are finest and brightest. The objective is to bring emphasis to the top of your face while also adding balance to the breadth of your face.
3. Triangle Shaped Faces
Triangle face features have a wide, square jawline but, unlike square faces, have a narrow forehead. If you believe you have a triangle facial shape, we recommend you to select aviator glasses designs highlighting your best features and enhancing your look to its maximum potential. Aviator glasses' will complement the lower part of your face and provide balance to your appearance.
Recommended articles:

What Face Shape Best Suits Round Glasses?
What Face Shape Best Suits Rectangle Glasses?
What Face Shape Best Suits Square Glasses?
What Face Shape Best Suits Cat Eye Glasses?
What Face Shape Best Suits Aviator Glasses?
What Face Shape Best Suits Browline Glasses?
What Face Shapes Do Geometric Glasses Look Good On?
How to buy the best glasses for round face shape in 2023
How to buy the best glasses for heart shaped face in 2023
What face shape best suits hexagon glasses?
How to find the best glasses for long faces?
How to find the best glasses for small faces?