Total Width: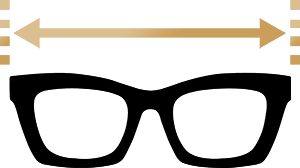 Glasses For Diamond Face Shape

FAQ About Glasses For Diamond Face Shape
Is diamond face shape considered attractive?
People with diamond-shaped faces often have strong, defined features that can make them look confident and attractive. The strong jawline and defined cheekbones are often considered attractive features in a face.
What glasses suit diamond shaped faces best?
Except rectangle glasses, cat eye glasses look fantastic on diamond-shaped faces that actually look terrific on square and oval-shaped frames as well. Oval glasses assist to soften your face's angular characteristics. Learn more.
What glasses to avoid for diamond face shape?
Avoid frames that are too narrow or too wide. Narrow frames will make the face appear even longer, while wide frames will overpower the face. Additionally, avoid frames with heavy detailing or bright colors, as these will draw attention away from the eyes. Learn more.
Lensmart's guide on face shape & glasses: What is my face shape? ultimate guide to choosing glasses
Are round glasses look good on a diamond face?
Yes. For people with diamond faces, round glasses are one of the best choices. Frames with smooth, curving lines will serve to even out the face's angles, making it look more balanced and intelligent.
Related eyeglasses categories
All eyeglasses
Women's eyeglasses
Men's eyeglasses
Trendy eyeglasses
Cute eyeglasses
Reading glasses