What face shape best suits square glasses?
A square-shaped frame is a popular choice amongst fashion-conscious individuals of recent years. The oversized 70's square is back on trend has been worn by prominent fashion bloggers and celebrities such as Kylie Jenner and Maria Bernard. This angular style provides the wearer with a contoured look. Thick framed and oversized square frames are especially on-trend, so find a bold and funky pair and have fun with it.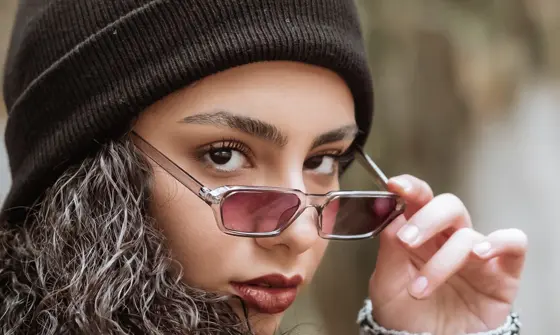 But just because it's on-trend doesn't mean it will suit you. You have to be able to pull the look off with confidence. To help facilitate that, you might want to make sure that your face shape suits the frame. Face shape can be an excellent method to determine which glasses styles will work best and complement your face.
Knowing your face shape can be an excellent starting point when buying your next pair of trendy glasses. This is why I will be guiding you through some of the face shapes which complement those bold and trendy square frames.
1. Oval face shape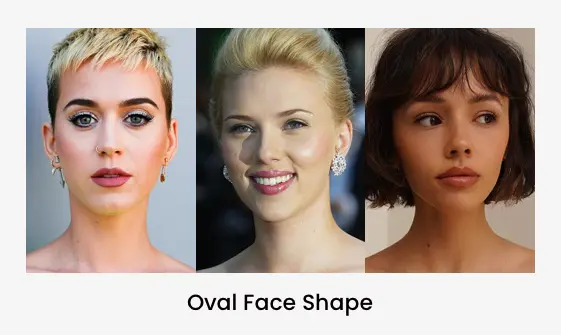 An oval face shape includes a combination of both soft and angular lines. You probably have a nice even balance between the forehead, cheeks, and chin. If you happen to be blessed with these well-balanced oval features, almost all frame shapes will suit you. So you can be as adventurous as you choose.
This means you can enjoy your trendy square frames completely worry-free. The geometric style will compliment some of your more angular features and create contrast against your softer ones. So go bold with some solid square specs with a retro-themed flair. Since almost every style will suit you, the world is your oyster.
When trying on eyeglasses for an oval face, you will need to ask the question: "Which features do I want to emphasize?". Your choice will depend entirely on your personal style. Do you want the glasses to be the focal point of your look, or would you prefer something more subtle? If you want a trendy statement piece, then your clunky square glasses frames will do perfectly.
The oval face shape is versatile and open to eccentric styles, which is why I think it would be a perfect fit for a square-shaped frame.
2. Round face shape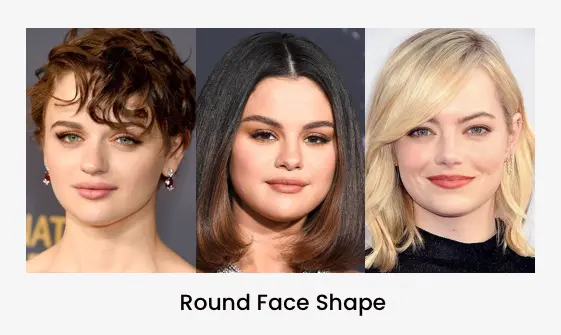 A round face is relatively short with a broad forehead, full cheeks, and a rounded chin. The height and width of the face are almost equal, and the cheekbones and jawline aren't very prominent. If this sounds like you, then congratulations, you will look excellent in geometric frames such as the rectangle or classic square frames.
Angular frames will add definition to your and promote your facial features. The sharper edges will create a flattering effect, and thick, bold and angular frames are an ideal way for men to compliment their rounded face shape. Oversized frames will ensure that your features never become lost and create the illusion of a longer face.
The result is that your face shape will suit square frames the best, especially thick acetate lenses or colorful styles and patterns. Don't be afraid to go bold; this will assist in creating definition. Try oversized, bold, flashy, and daring square lenses for the optimum effect.
3. Oblong face shape
The oblong or rectangular face is primarily defined by its length, the side contours of the cheeks are longer than the forehead, and the chin is wide. Usually, oblong faces will have an angular look which can appear striking and more masculine. If you have a rectangular face, you will generally have a deeper forehead, a longer nose, and a strong jawline.
Strong defined angles and browlines are what will suit your features best. Make the most of your striking features by complimenting them with sharp and square frames. You will want to stay far away from rounded or softer frames as they will be drowned out by your angular facial features. So instead, flaunt your finest features.
Since oblong faces best suit square and rectangular frames, this is another strong contender for the face shape which best suits square glasses. You could either choose to play it safe with more conventional metal frames or have fun with thick colored acetate. Either Way, square frames will look great on you.
Recommended articles:

What Face Shape Best Suits Round Glasses?
What Face Shape Best Suits Rectangle Glasses?
What Face Shape Best Suits Square Glasses?
What Face Shape Best Suits Cat Eye Glasses?
What Face Shape Best Suits Aviator Glasses?
What Face Shape Best Suits Browline Glasses?
What Face Shapes Do Geometric Glasses Look Good On?
What face shape best suits hexagon glasses?
How to find the best glasses for long faces?
How to find the best glasses for small faces?