Total Width: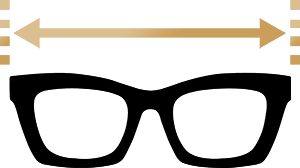 Acetate Glasses

FAQ About Acetate Glasses
What are acetate glasses?
Acetate is an environmentally-friendly alternative to conventional plastics made from petroleum. Acetate glasses feature colours and patterns which are embedded entirely throughout the frames. By layering acetate to combine many layers, various patterns can be achieved for a depth and richness. These aesthetics make them a more desirable option than regular plastic frames. Learn more.
Is acetate glasses safe?
Yes, acetate glasses are often considered better and higher quality. They're known for their hypoallergenic qualities and are a popular choice among people with sensitive skin.
Are acetate glasses expensive?
Some acetate glasses frames could be expensive. Acetate frames are durable, which is one of the key factors that makes acetate frames stand out from other materials. After the procedures of cutting, molding, and polishing, some acetate frames are excellent, and this is why they're expensive.
What is the difference between acetate and plastic glasses?
Compared with common plastic frames, acetate frames are lightweight and often considered better and higher quality than plastic frames. They're usually more resistant to pressure and can bend further before breaking.
Do acetate frames break easily?
Some glasses frames are vulnerable to breakage, while acetate glasses frames are usually durable enough to withstand daily wear and tear. Since they are very flexible, these frames can last longer.