Total Width: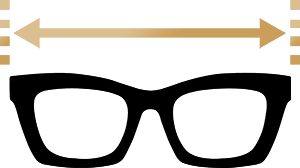 Titanium Glasses

FAQ About Titanium Glasses
Is titanium good for glasses?
Yes, titanium glasses are not only good but also safe for many people. They're strong, lightweight, and well-suited for glasses frames.
Are titanium glasses more expensive?
Compared to other glasses, titanium glasses sometimes come at a higher cost due to their strength and light weight.
How do I know if my glasses are titanium?
Pure titanium frames are often on the supporting piece of the frame, and the inside of the temples is pure titanium. Usually, pure titanium frames are marked with 100% titanium or pure titanium on the temples or lens.
How long do titanium frames last?
Titanium glasses often last longer than ordinary glasses. They may last for more than 3 years and up to 10 years with regular maintenance.
What are the advantages of titanium glasses?
Titanium glasses aren't bendable, and they're sturdy enough when they're dropped on the ground. This makes them favored by many sports people. They're also excellent for those who suffer from allergies, since they're hypoallergenic metal and will prevent allergies from developing on sensitive skin. Learn more.
Related eyeglasses categories
All eyeglasses
Women's eyeglasses
Men's eyeglasses
Rimless eyeglasses
Reading glasses
Round eyeglasses
Acetate glasses
Metal glasses