Rainbow glasses explained
If you ask someone about rainbow glasses, they will have different answers. For some, rainbow glasses refer to the literal color of the frames. Meanwhile, others, especially eye specialists, refer to rainbow glasses as diffraction glasses. Either way, these two kinds of rainbow glasses have distinct uses and advantages.
Bright frames like rainbow glasses can sometimes be overwhelming. However, there are ways to effectively wear them, including who can look good wearing them. Read through this article if you are curious about how these glasses work and where you can usually see them.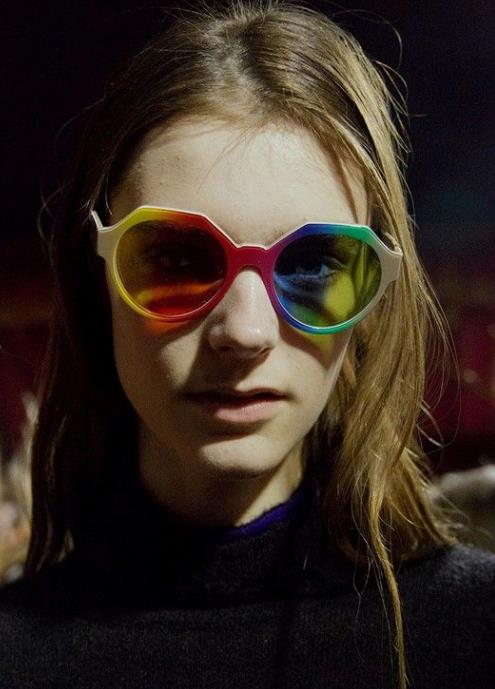 People's common impressions of rainbow glasses
The prominent rainbow-colored glasses you see in the market today attract people who opt to wear bright and colored frames. As you may know, people use these frames as fashion statements. Meanwhile, these colors can also represent the LGBTQA+ community.
On the other hand, those who handle works related to the eyes would know that rainbow glasses are more than just bright colors. Some are designed specifically to enhance visual quality. They are called diffraction glasses, a new and essential optical accessory to enhance raves, festivals, concerts, and firework shows.
At first glance, these rainbow glasses look similar to the fashionable ones you see on the market. However, looking closely, you can see that they are equipped with unique and special laser lenses which provide the user with amazing visual effects.
Diffraction glasses technically have a thin layer of what they call diffraction gratings which are embedded into the lenses. The layer splits light into an individual spectrum of colors. That is why diffraction glasses give out stunning visual sensations. These rainbow glasses also come in different kinds, including ultimate diffraction, extreme diffraction, heart effect diffraction, spiral, and 3Diffraction.
Those who wear rainbow glasses might be surprised by this effect. The rainbow-like image can also appear when you look at pictures through polarized lenses. The lenses have another material refracting the light.
Are rainbow glasses in style?
Generally, rainbow glasses have brighter shades and colors. Hence they are usually subjects included in the fashion world. Besides being a hit in the fashion industry, rainbow glasses are in style for entertainment purposes. The popularity of these glasses soared in recent years because of the interest in visual shows and electronic music. Initially, these glasses were designed and developed solely for the events where they are purchased mainly by festival goers, ravers, and those who're into parties.
With live music, diffraction glasses, and excellent production lighting, wearers will have a great time looking at the fantastic rainbow light patterns filling their vision. So if you are about to join concerts, these rainbow glasses might be ideal for you. These frames can be a little bit costly. However, if you frequently go to shows, it might be a good buy.
Who may be good at wearing rainbow glasses?
Technically, everyone who loves brighter colors can wear rainbow glasses. However, some need to assess themselves if they look good wearing these rainbow glasses.
One important thing to consider regarding whether rainbow glasses suit you is the shape or size of the frame. Generally, people tend to choose the right colors but rarely the frame style. For smaller eyes or narrow faces, choosing oval sunglasses, rectangular sunglasses can be ideal.
Rainbow glasses can also be ideal for cooler skin tones. Another point is your hair color. Some might overlook this factor, but this actually matters for those who are meticulous about color combinations. Similar to cooler skin tones, those with cool-toned hair are likely to look good with rainbow glasses. However, it would be best if you also considered various shades of rainbow glasses. Hence you can opt for lighter rainbow-colored glasses if you really wish to get brighter frames.
Additionally, as you may know, these rainbow glasses are also ideal for those who frequently attend parties, concerts, and other visual shows. Of course, they can definitely use these glasses.
More importantly, wearing your confidence would still be the primary factor in looking good in wearing rainbow glasses. Not everyone can pull off bright and colorful eyewear. Besides getting the right fit and shade, you must know how to wear them.
Recommended articles:
Eyeglasses color guide: what color fits you best?
Sunglasses color guide: what color fits you best?