Aesthetic glasses: vintage frames and colors
In the past all glasses did was to improve vision and protect the eyes from natural elements but as society modernized and people sought out new ways to improve their looks, glasses took on a whole new dimension; to make the face attractive. Today, aesthetic glasses have flooded the market and we can even argue that more aesthetic glasses are sold than recommended ones.

If you rock the right glasses for a social event, your look could leave a lasting impression in the minds of everyone who sees you because glasses not only improve your facial features but your outfit as well. Furthermore, creators have designed different glasses for different occasions. There are glasses for
• Corporate events
• Social events
• Red carpet events
• Outdoor hangouts
So making a choice is not a difficult decision these days since there are so many different types of glasses on sale.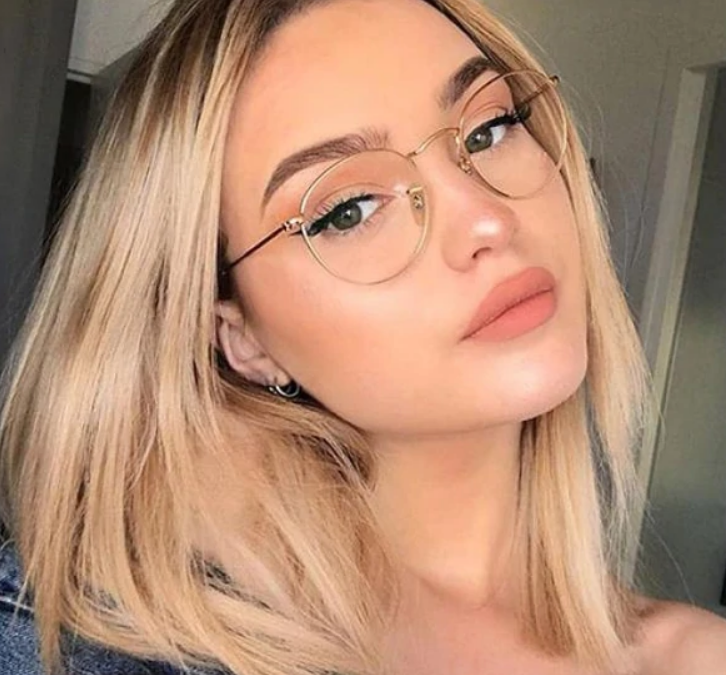 Guide to choosing aesthetic vintage glasses
While it is true that buyers are spoilt for choice when shopping for aesthetic glasses, the fact that there are so many different types can make the task of picking the right glasses quite tricky. If you are looking for the right vintage aesthetic glasses for your upcoming event this is how you choose one.
1.Frames: You want to make sure that the frame is stylishly crafted. Attractive frames make for attractive glasses.
2.Color: When reviewing colors, there are two things you need to look out for. The first is the color of your eyes. Your eye color should determine the frame color you go for. If you have blue eyes, a blue frame will fit you well. If you have brown eyes, a dark brown or tortoise shell frame will look fabulous on you.
3.Hair: The color of your hair also matters. If your hair color and eyeglasses are of the same color and blend in perfect harmony, everyone will notice how elegant you look. If you just turn up, make sure you do so in style.
Three aesthetic glasses for men
Here are our top three vintage aesthetic glasses picks for men:
Astronomer is an aviator glasses with a gold metal frame. These glasses give you a nerdy and retro look and are available in three colors. While this model will not make you stand out from the crowd, it will give you that confident and intelligent look to impress others around you. The unique craftsmanship of the glasses makes for a masculine and confident look.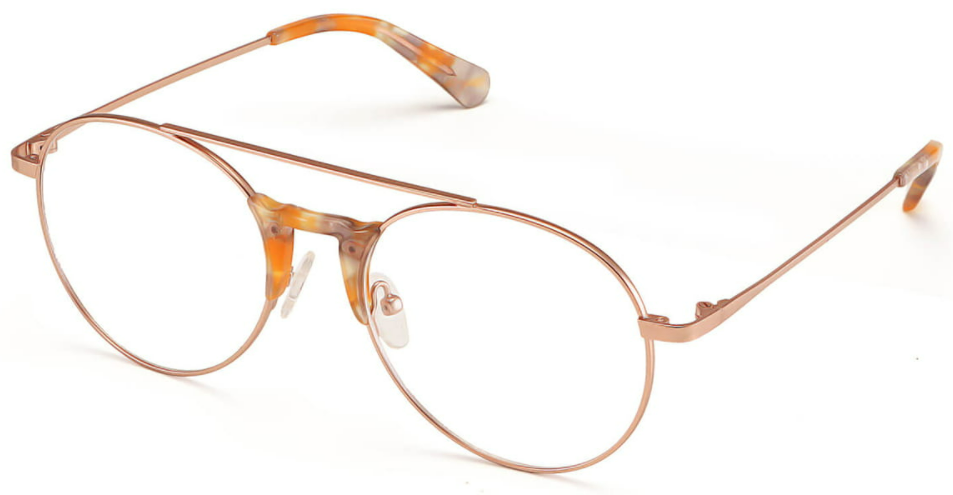 Do you want to look attractive when you next attend an outdoor event? Improve your looks with Koko tortoise shell glasses. The good thing about Koko round beige eyeglasses is that it will fit any attire you put on because it is non-selective. Koko will give you that minimalist look that captures public attention in a mild way.
The elastic acetate material is flexible so fear not as these glasses will not crack but return to form even if it bends. Koko is durable and represents value for money.

Third, on our list of the best vintage aesthetic glasses for men is Declan. Step into your masculine frame with these square gold frame glasses that reeks of royalty and power. Declan is designed with anti-scratch materials and reduces light glare when you are exposed to extreme light. These glasses are both a fashion accessory and an eye protector all wrapped into one. With Declan, you can't go wrong.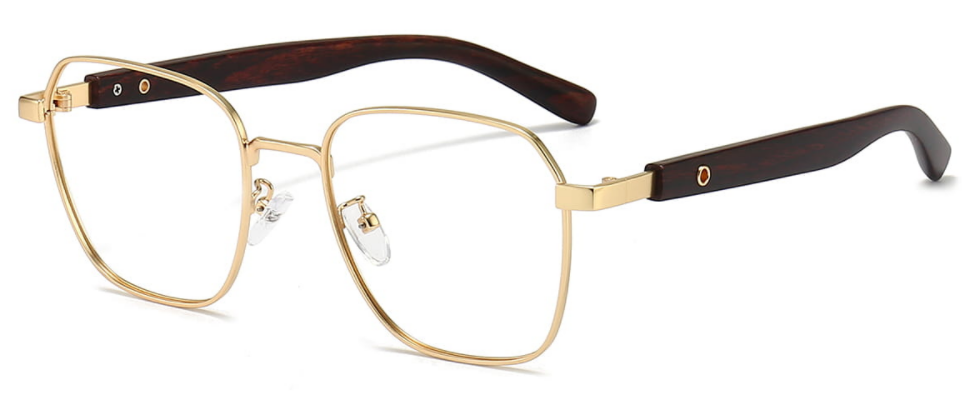 Three aesthetic glasses for women
Now let's look at three of the best aesthetic glasses options for women:
Oren is a cat eyes tortoise shell eyeglasses for women who want to improve their appearance without distorting their sense of style. This model is lightweight and allows you to see very clearly. Oren will fit any outfit you put on perfectly and is color neutral.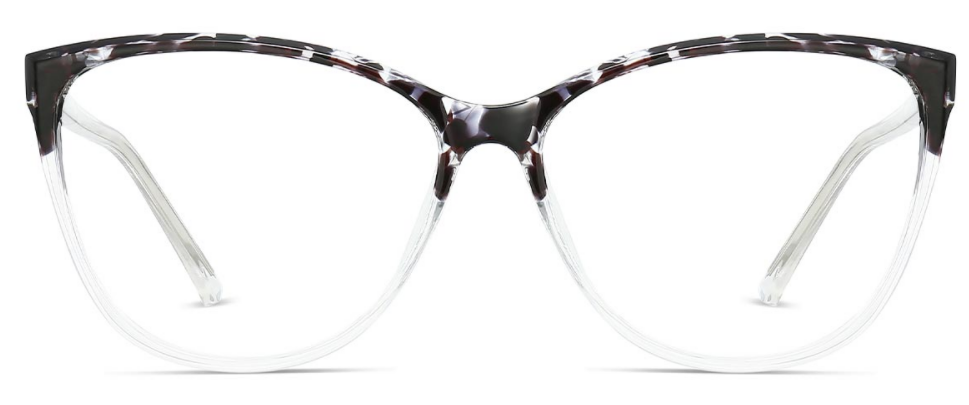 If blue is your favorite color you will like Everett. Everett is an oval pink blue eyeglass for all occasions. These aesthetic glasses are made with durable TR90 material that is flexible, lightweight and weather resistant. Everett will give you that feminine and elegant look that will set you apart from the crowd.

Amarantha is another good option for women who consider themselves to be fashionistas. Amarantha has simple features but is laced with fashion elements that will not only beautify your face but complement your outfit perfectly.

Recommended articles:
Eyeglasses trends 2023: popular glasses styles
Retro glasses for men and women: vintage style