Total Width: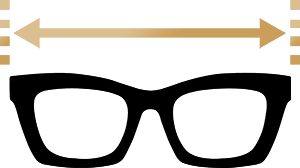 Red Glasses

FAQ About Red Glasses
Is it okay to wear red glasses?
Yes. Red glasses is a daring look for fashionable creative types, confident professionals, and fun-loving students. Red is an iconic choice for eyewear that screams confidence and passion. If you're looking for spicing up your style, choose red glasses frames now.
Who can wear red framed glasses?
Red framed glasses can be worn by anyone who wants to add a pop of color to their glasses. Red is a popular color for glasses frames because it can add a bold and attention-grabbing look to any outfit. Red glasses frames may be most appropriate for people who want to make a statement or who are looking to express themselves through their glasses. They may also be popular among people who work in creative industries, such as graphic design, advertising, or fashion, as these individuals may be looking for a unique and eye-catching look. Learn more.
Why do people wear red framed glasses?
Red framed glasses make people shine in a crowd or make a fashion statement and can also be used to add a pop of color to an outfit. They help add a bit of personality to your look.
Related eyeglasses categories
All eyeglasses
Women's eyeglasses
Men's eyeglasses
Cat eye glasses
Reading glasses
Circle eyeglasses
Designer eyeglasses
White eyeglasses