Women's sunglasses guide for round face
Isn't it true that you learn something new every day? You've undoubtedly heard a few things, but we're here to set the record straight and provide you with accurate facts. Do you believe you have a round face? Here is a short test that you may do at home. Take down the following notes with a pen:

1. To begin, tie your hair back and examine yourself in the mirror.
2. Second, pay attention to the widest area of your face. If your cheekbones are prominent, you most likely have a round face.
3. Third, consider the form of your jaw. You have round-shaped indication if your chin is round, soft, and does not have a sharp angle.
4. Finally, take note of your face's length and breadth. They need to be about equal.
What are the best sunglasses for round faces?

When it comes to sunglasses, you may want to ensure they fit properly and look well on you. You don't want anything to appear too large or tiny. So, what's the answer to this question? There are several strategies to ensure that everything looks fantastic! All you have to do now is keep the following pointers in mind while making your next eyewear purchase!
1. Choose frames with characteristics that contrast with your own. Blocky angular frames, such as square or rectangular frames, suit you best if you have a round face since they lend structure to softer features.
2. Avoid tiny round or even oval frames if you don't want to emphasize your face's roundness. These glasses will make your face appear larger and rounder.
3. Take a risk and step outside of your comfort zone. Consider using brighter colors or frames that are somewhat larger. You may give the illusion of larger eyes and a more balanced face shape by contouring the eye of your frames.
4. If possible, try on the sunglasses in person. You can never be sure if a pair of sunglasses will be attractive to your face shape, complexion tone, or hair color just by looking at them in photographs.
There are specific types of sunglasses that are best suited for each face shape. The pair you choose should be able to balance your features. This may make your eyeglasses buying experience a bit more challenging, but the result will be worth it. Remember that your facial form determines everything.
Square Sunglasses
As previously stated, angular frames are recommended. A squared pair would be the ideal glasses for round face shape. When the frames are broad, it balances out the delicate features, improves face, and makes it look thinner and longer. Sunglasses with a square shape are one of unique and trendy sunglasses. The frames exude the nostalgic sensations you've been seeking. They are medium-sized and have two-tone high-quality frames.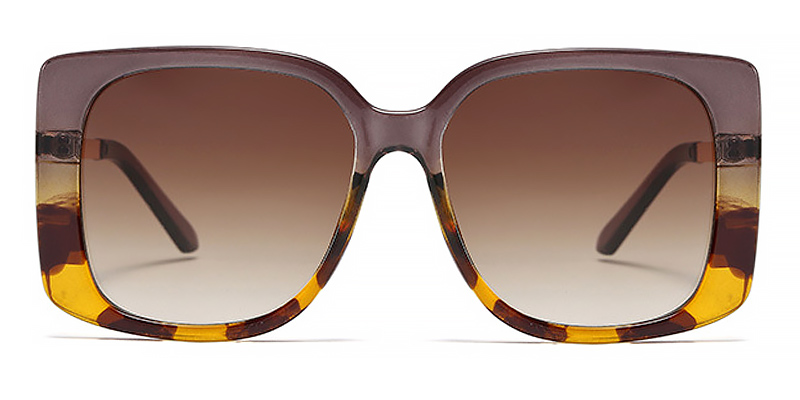 Brow-Line Sunglasses
With our next selection, we're sticking with the vintage vibes. Another great alternative for women with round features is brow-line sunglasses with beautiful semi-rimless frames. The silhouette is helpful because it combines the appearance of length and balance, despite the fact that these frames don't add many angles.
Furthermore, these glasses help to slim down the face's structure. For this style, the Ruri, Lux & Rae sunglasses would be a wonderful pair of sunnies for round faces! They are designed to suit a medium frame. They include different materials of frames and gradient grey lenses for a fashionable look.
Vintage Sunglasses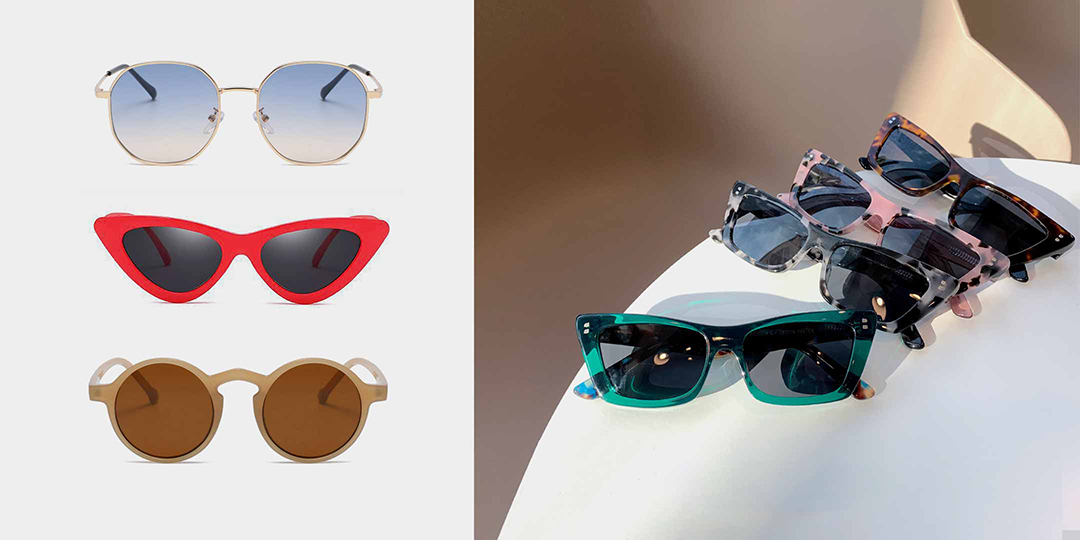 Although vintage sunglasses cannot be classified as a distinct frame form, they are worth highlighting for two reasons:
1. For starters, choosing from a range of vintage-inspired squares frames for round faces is excellent. These frames will contain features that can provide the illusion of a defined silhouette.
2. Second, retro-style sunglasses are quite fashionable right now.
Recommended articles:
Women's sunglasses guide for round face
Men's sunglasses guide for round face
Women's sunglasses guide for pear face
Women sunglasses guide for oval face