How to buy the best glasses for oval face shape in 2023
Shopping glasses for an oval face today? An attractive and versatile shape, this long face silhouette is highly attractive and one of the most versatile. As such, it's not too hard to shop for eyeglasses that match oval-faced beauties perfectly.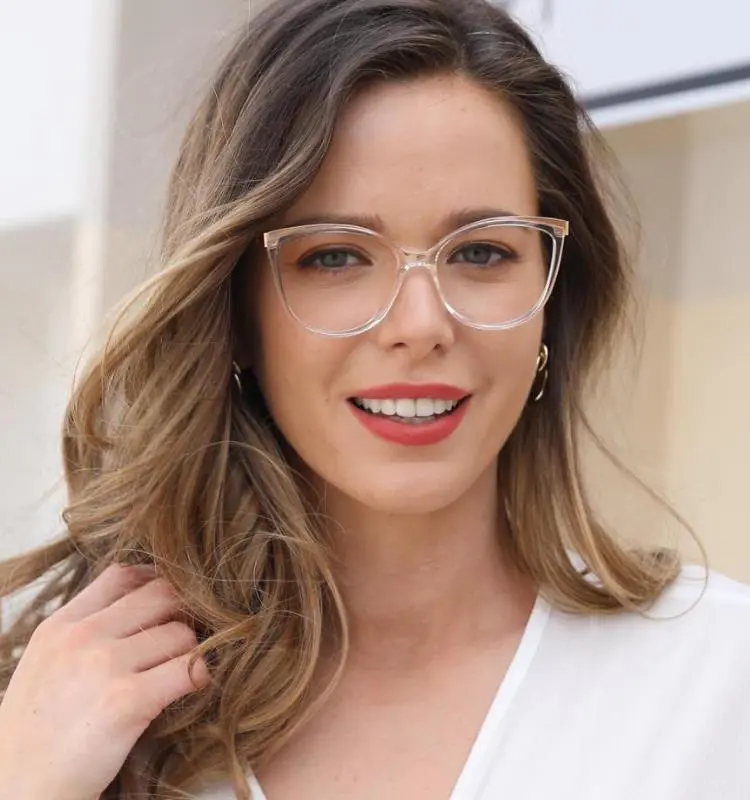 What shape of glasses is best for an oval face?
An oval face shape is characterized by wide cheekbones, a narrow forehead, and a gently narrow chin. With softer curves, the oval face looks longer than it is wide. If you have this face shape, sharply angled glasses are suitable for you. To be specific, here are some types of eyeglasses that can look good on you:
1. Square frame. Square glasses for an oval face sharpen the soft lines of this facial shape. It's a geometric frame that balances the long silhouette and adds more width to the upper and lower portions.
2. Rectangle frame. Much like square frames, large rectangle glasses are a great counteract to oval faces. This eyewear can effectively add more depth to the subtle lines of this face shape.
3. Cat-eye frame. Cat-eye spectacles highlight the upper half of the oval face, making it appear more angular than it is.
What glasses may not be good for an oval face?
The oval face is generally longer than most shapes, so it's best to avoid small and narrow frames. Undersized glasses can ruin the proportions of your face, making it look out of place. In the same manner, overly large specs that extend beyond the edges can narrow your face further.
Aviators that feature too round lenses may also stand out and dwarf your oval face. Therefore, it's essential to choose an aviator shape that does not clash with your facial features. For instance, angular or oval aviator glasses are a more versatile choice.
Eight best glasses for oval face shape in 2023
1.Laelia Rectangle Glasses

The medium-sized Laelia rectangle glasses have a thick and sharp frame that defines the edges of a soft oval face. The rims are transparent, which creates another layer of novelty to the eyewear. It's a sure standout when worn!
2.Sarah Square Glasses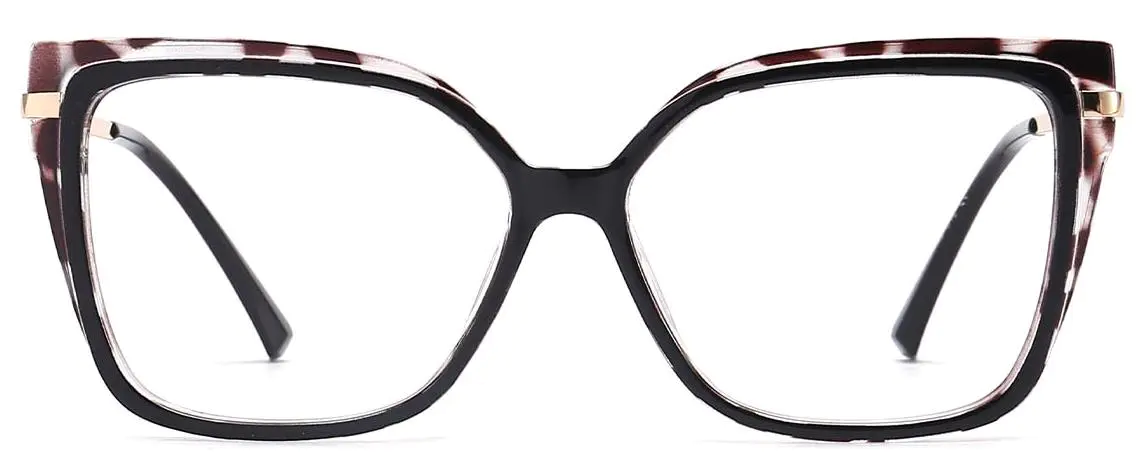 The Sarah square glasses may look oversized at first glance, but it fits just right for narrow-framed faces. This pair of eyeglasses are thinly rimmed but with a distinct brow line. This feature balances the narrow forehead by adding more width to it.
3.Persia Cat-eye Glasses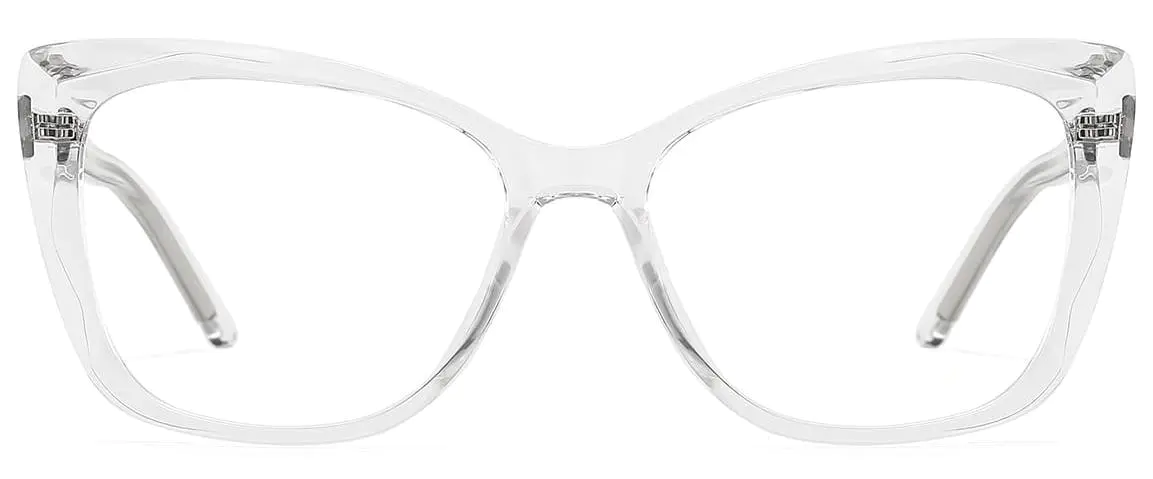 Cat-eye specs for oval faces bring a more feminine vibe to any look. These transparent Persia cat-eye glasses look impeccable for the oval-faced wearer. It's just the right size and will not drown out your soft features.
4.Elizaveta Oval Glasses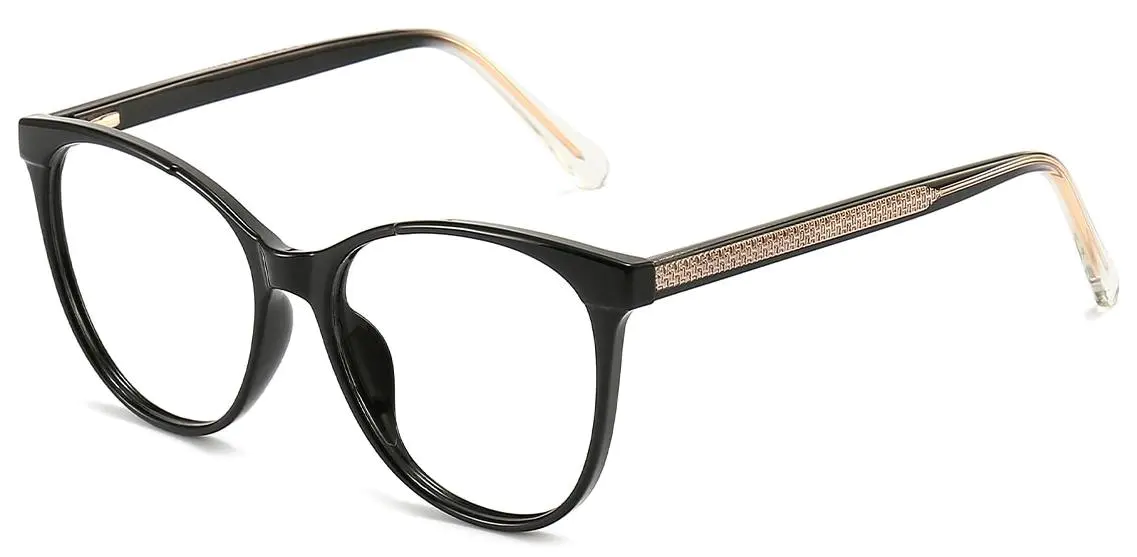 A surprise on the list, the Elizaveta oval glasses may not have the sharp angles that oval faces need. However, its sleek and simple form can create volumes of style when worn. The lenses are sized just right to ensure that your eye area looks its best.
5.Diantha Square Glasses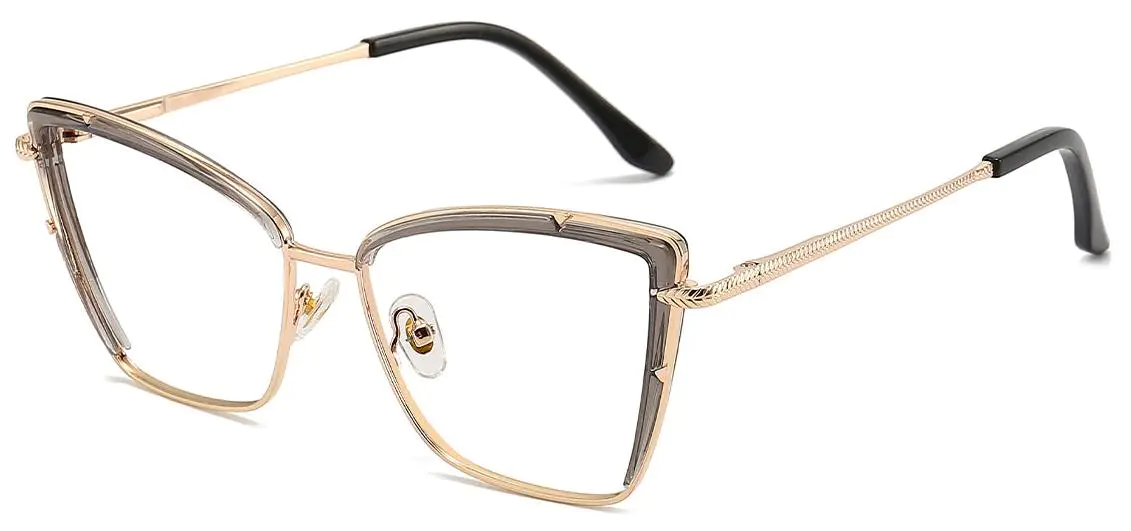 The metal frame of the Diantha square glasses has a TR90 accent, creating a stunning highlight on your face. This shape is perfect for oval-faced fashionistas who want something classic with a twist. Plus, the beautiful edges of this frame sharpen the soft curves effectively.
6.Baltasaru Cat-eye Glasses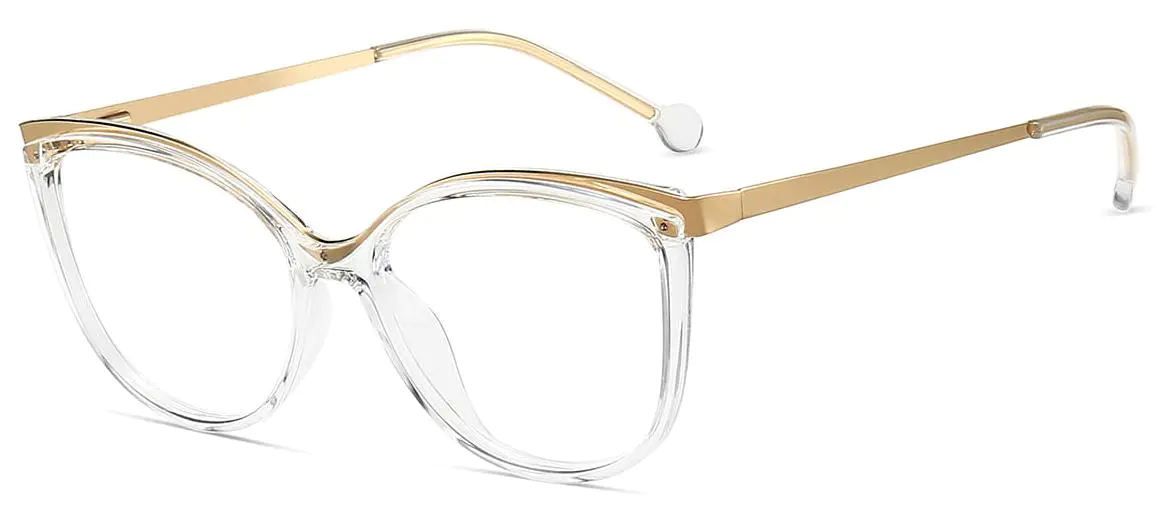 Another trendy metal and TR90 combination on the list is the Baltasaru cat-eye eyeglasses. This pair has transparent rims with a metal arm and brow line, giving it a subtle yet attention-grabbing design. It's a 'barely there' eyewear that's comfortable to wear!
7.Maverick Aviator Glasses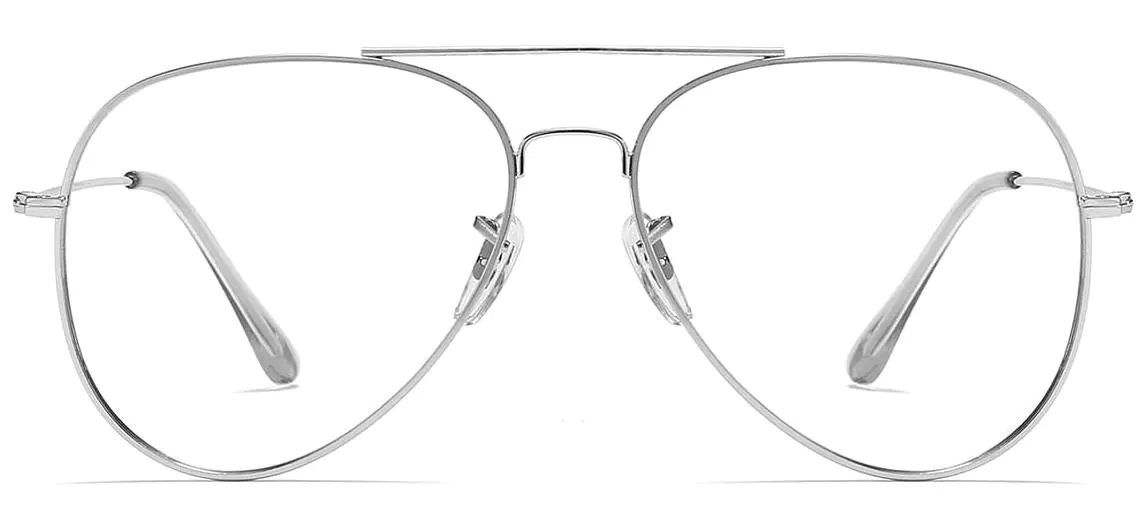 Oval-faced eyeglass wearers need to tread carefully when it comes to aviators. This pair of Maverick aviator glasses has the classic teardrop form with clear-cut lines and a thin metal frame. These glasses for oval face shape are the definition of style.
8.Aiyana Square Glasses

The unique colors and patterns of the Aiyana square glasses make them a fun addition to this list. It's not too big and does not unnecessarily widen your oval face, either. The curving edges also work nicely to give more definition to your cheekbones.
Shop at Lensmart
There's no underestimating the top-notch selection of glasses for oval faces here at Lensmart that you can buy today. You can start shopping and find frames that fit you using the virtual try-on. It's like buying at the store without leaving the comforts of your home!
Related articles:
How to buy the best glasses for round face shape in 2023

How to buy the best glasses for heart shaped face in 2023
How to buy the best glasses for oval face shape in 2023
How to buy the best glasses for diamond face shape in 2023
How to buy the best glasses for square face shape in 2023
Eyeglasses trends 2023: popular glasses styles
How to find the best eyeglasses and sunglasses for oblong face?
5 vintage glasses for round face
What face shapes do geometric glasses look good on?
What face shape best suits rectangle glasses?