5 stylish glasses for oval face
It's no secret that the shape of one's face largely determines the style of glasses that suit them best. Luckily for people with an oval face, there is a wide array of glasses that would complement their face shape. As a matter of fact, if your face is oval, you can probably pull off just about any kind of glasses that you like!
But how do you tell if you have an oval face? For starters, the length of your face from the top of the forehead to the tip of the chin should be longer than the width between the two cheekbones. The jawline is rounded and not as prominent as the forehead. The oval face shape is generally considered to be ideal in terms of aesthetics.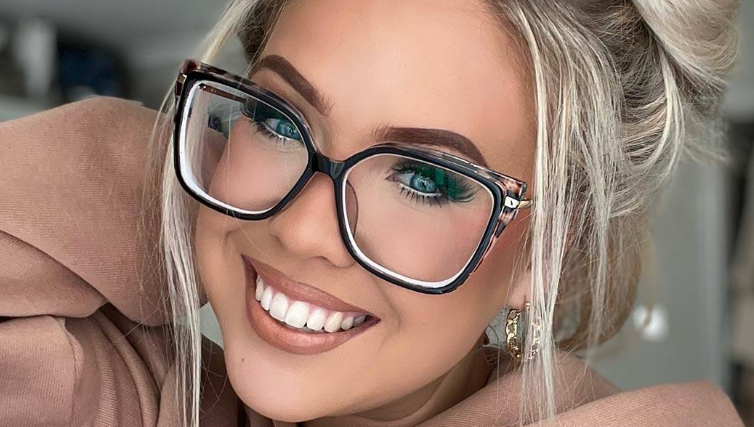 5 Stylish Glasses for Oval Face
One of the perks of having an ideal face shape is that you have the widest range of choices when it comes to glasses. Most oval-faced men and women can wear any style of glasses but the most complementary frame shapes are rectangular, round and square.
Also, you should not be lax in your choice just because you have a versatile face shape. It is still very important to try on any pair of glasses first before you make the decision to buy them. Aside from the shape, there are also other factors to consider like color, material, size, comfort and cost, among other things. With that said, here are five of the most stylish glasses that we think will look good on your oval face.
1.Persia Tortoiseshell Glasses
Full-rim glasses are the best choice if you want to highlight the shape of your face and make a clear but subtle fashion statement at the same time. The tortoiseshell design of this Persia frame greatly increases the style factor and also adds a touch of youthfulness to your look. It is a very flattering style and it also comes with an anti-reflective coating that protects your eyes from excess glare.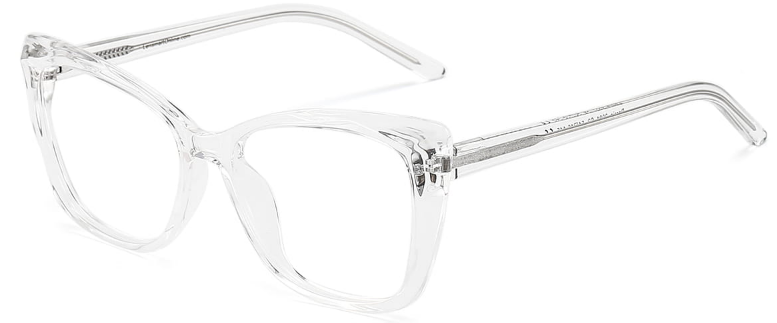 2.Caius Cat Eye Glasses
Large and oversized cat-eye frames are perfect for the modern woman that wants to attract just the right amount of attention and be classy and sophisticated at the same time. The Caius, which is available in grey and brown, is the perfect fashion statement that clearly represents the chic and strong woman that no one should be messing with. Perfect for daily wear at work, all the way to a cozy dinner, this pair of stylish glasses is sure to complement an oval face and just about any outfit.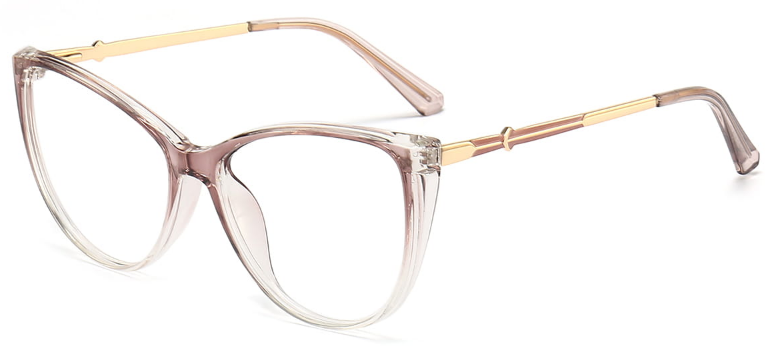 3.Hyatt Aviator Glasses
Aviator style eyeglasses have always been in style and they do look good on just about anyone but no one can pull them off the same way that someone with an oval face can. This particular pair called the Hyatt is great for both men and women and comes in three colors – tortoiseshell (pink and purple), red and blue. Heads will turn as you enter the room wearing these very fashionable glasses that will bring out all the best features of your face. It also comes with anti-scratch lens protection and an anti-reflective coating for protection against eyestrain.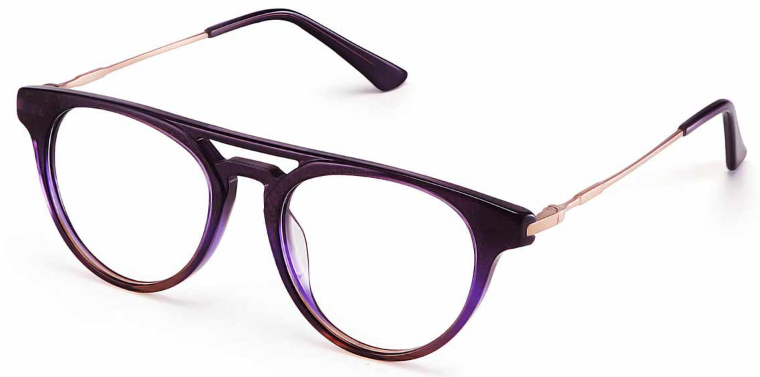 4.Virginia Round Glasses
Whoever said that round glasses were boring and dull clearly has not seen this vibrant and colorful frame that is just perfect for an oval face. The Virginia round glasses come with an undeniably fun stripe pattern in a variety of shades, great for adding a touch of color to your face. There is no mistaking that anyone who wears this has absolutely great taste in fashion, plus the colors definitely make your eyes stand out. Available in color ways of pink, cyan, red, blue and white, the Virginia glasses have the trademark anti-reflection coating and anti-scratch lens protection of all Lensmart frames.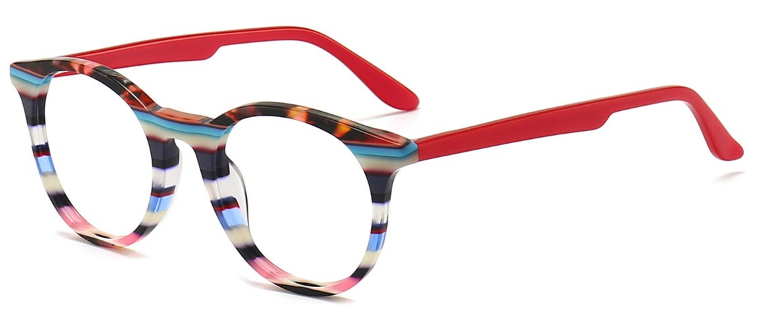 5.Laelia Rectangle Glasses

Black and pink is a very trendy combination these days and the Laelia glasses are the perfect accessory for this trend. Aside from being extremely stylish and fashionable, these glasses also have blue light protection and are very lightweight. They are non-prescription and made of TR90 material. If you want to show off your fun-loving personality and cool fashion sense, then these glasses are a must-have for your accessory collection.
Recommended articles:
Women sunglasses guide for oval face
Men's sunglasses guide for oval face
5 stylish glasses for oval face
The 10 best trendy glasses for women with oval face
How to choose the best sunglasses for oval face?