5 stylish glasses for heart shaped face
The people with heart shaped face have a wider as well as larger forehead. Their face is typically angled towards their chin. They seem to be similar in appearance to the people with round faces but wider foreheads make them unique. Heart shaped face is also known as the V-shaped face is the attractive face shape visually and rare shaped having a perfect breed.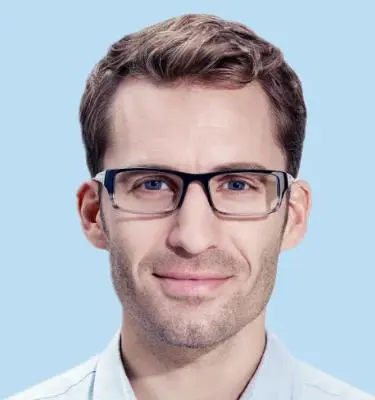 It is a fact that face shape is the vital aspect that needs to be considered while choosing a pair of frames. If you are the one who wants to complement the natural facial characteristics and want to purchase prescription glasses, then try to choose those glasses which are best suitable for your face shape.
What's more, heart-shaped faces are less common than the oval or round faces and for this reason, people feel confused while selecting the best glasses for heart-shaped faces.
If you want to give your face a modern look, then try different colorful glasses along with their unique shape. Of course, the person has the narrowest chin on the heart shaped face and the jawline is sharp enough to enhance the beauty of this face. The most interesting thing is that well-defined cheekbones make the face look attractive and when you choose to select the best eyeglasses frame for this face, the face gives a glowing appearance.
What glasses look best on a heart shaped face?
There are predominantly did types of glass frames for the six different types of face structures. We have
· Round Frames
· Rectangular Frames
· Oval Frames
· Square Frames
· Heart Shaped Frames
· Triangle Frames
Of these frames, there are a few that will suit people with heart shaped faces. Below, we review some of the best glasses for heart shaped faces so next time you go shopping, you will make the right choice.
Oval frames
Oval frames fit people with heart shaped faces perfectly. This is because the structure of the frames balances out the extended angles on both sides of the chin so the look is transformed into a triangle face. Oval shaped glasses are not like round glasses but more spherical like an egg so they do not overemphasize the raised cheekbones.
Square Frames

Another type of frame you should be looking out for is a square frame. Square Frames are ideal for people with heart shaped faces because they have a wider width at the top than the bottom. This makes their lenses a bit more tapered which draws attention to your forehead rather than your cheekbones. Square glasses give a heart shaped face a balanced and calm look.
Rectangular Frames
The third best glasses for a heart shaped face are a rectangular frame. This frame will reduce the curve in your face but will not attract too much attention to the extended width at the top. For a more appealing look, we recommend a thin metal frame over a thick one and combine that with a light colored lens and your look will be much more appealing.
So in a nutshell, the best glasses for a heart shaped face are the oval, square and rectangle frames. If you go for any of these three frames, your best features will be projected behind the frame.
For choosing pair of stylish glasses for this type of face shape, visit Lensmart's glasses and you can easily select Mabry, Asteria, Pola, Anala, and Persia frames and enhance the beauty with a brighter look.
1. Mabry
Mabry eyeglasses frames are best suitable for the heart-shaped face because they are easy to maintain. The interesting benefit of purchasing these glasses is that the cleaning kit is available in these glasses and you can easily use them on daily basis. They are best to offset the forehead and the geometric as well as wider structure basically balance out the angular bone and cheek structure.

2. Asteria
Asteria glasses are square tortoise shell glasses used for both men and women. If you are female and want to give your heart shaped face a charming look, go to try this pair of glasses. Even men can use them as well in order to give a decent look to their heart shape. The benefit of using these glasses is that they are durable and lightweight. Anti-reflective and anti-scratch lens coating make them out of the world.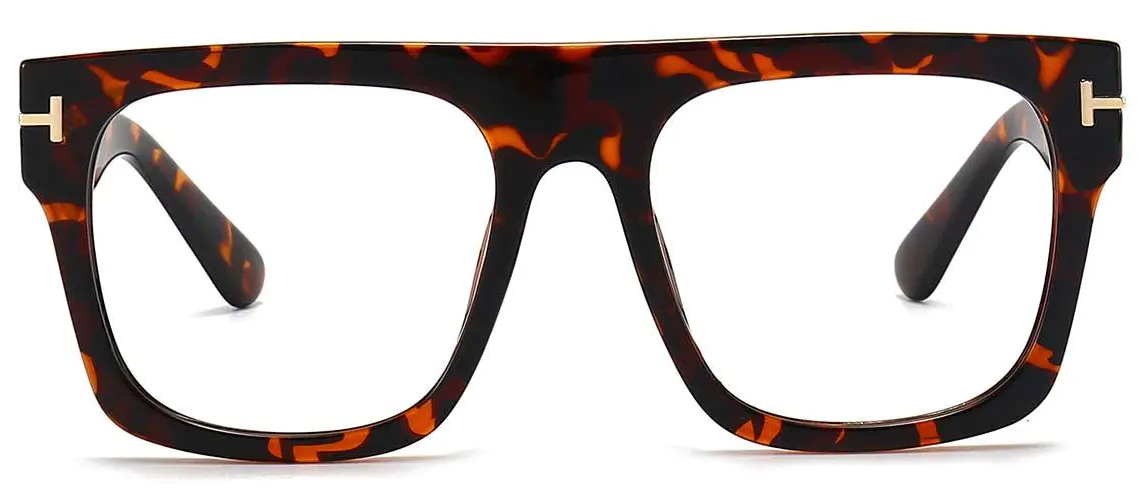 3. Pola
Pola glasses are cat-eye shaped glasses which are suitable for oval as well as heart shaped face. The glasses on Lensmart are available in many colors and you can easily select the color according to your skin tone. They are made from the texture of high-quality that can retain for a long duration and you don't need to replace your eyeglasses within a few months. You can use them as long as you want because they have the quality of durability.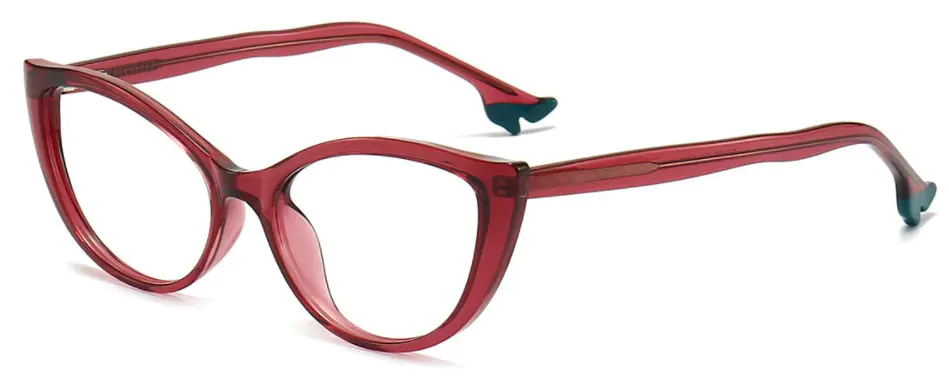 4. Anala
Anala glasses are available in red color and they give a cat-eye look to your heart shaped face. If you want to make a theme and wear red color clothes with this Anala eyeglass frame with blonde hair, you will look attractive and people will surely love the way you look. Don't wait to purchase these beautiful ultra-thin stylish glasses frames to give a bolder look.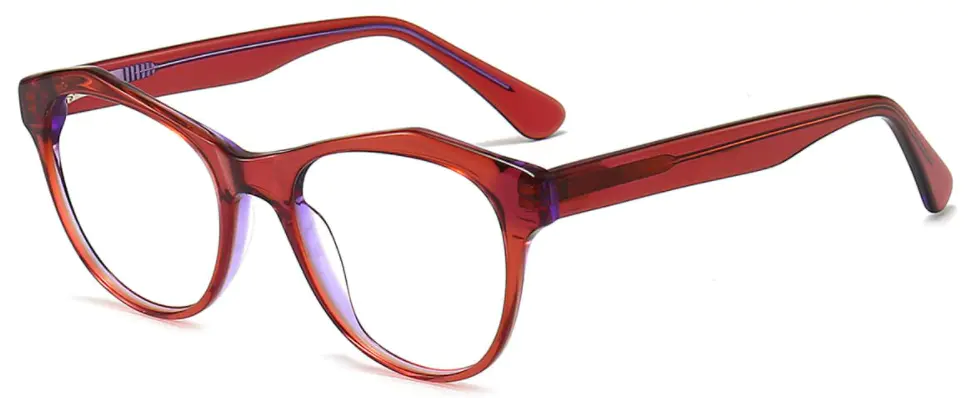 5. Persia
Persia glasses are the most stylish and look cool on the heart shaped face. If you have blue eyes then using this glass frame is incredibly awesome because of the fact that the frame gives comfort to the buyer. Whether you are old or young, this cool glass will give a youthful look and you can highly appreciate the handling capabilities of this frame.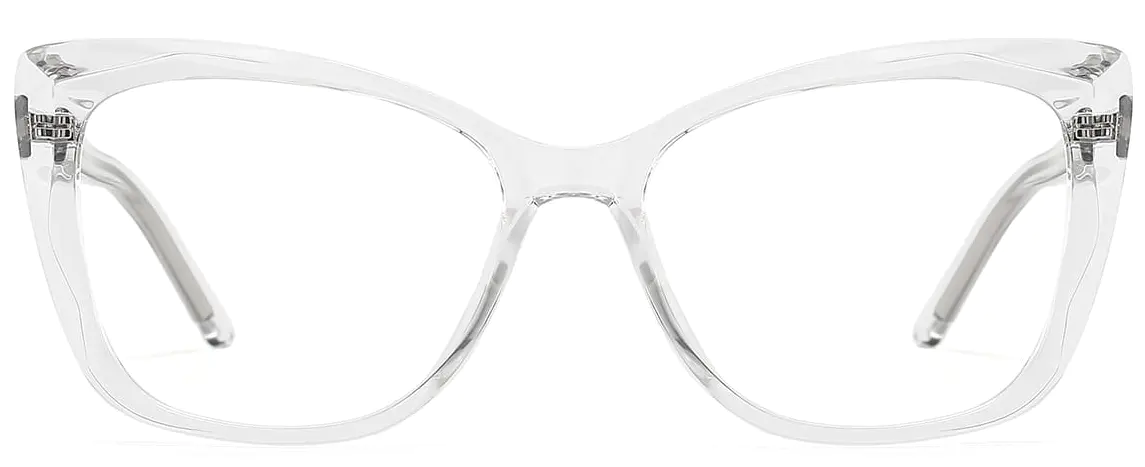 Recommended articles:
The newest guide to sunglasses for heart shaped face
5 stylish glasses for oval face
5 stylish glasses for heart shaped face
5 vintage glasses for round face
What face shape best suits aviator glasses?
What face shapes do geometric glasses look good on?