10 popular 90s glasses that make you stand out
Every decade brings new fashion trends such as 90s glasses that became hugely popular during the 1990s all through to the new millennium. Today, we have different types of glasses that still hack back to the fashion trends of the 1990s. In this article, we want to review some of the eyeglasses that were hugely popular during those times and modern glasses that have elements of the golden oldies.
What glasses style was popular in the 1990s?
The fashion trends of the 90s were hugely influenced by pop culture. Back in the day, models, actors, and music artists popularized certain glasses. Here are some of them.
1. Oversized Glasses: Oversized glasses were a mainstay in hip-hop culture at the time. We had TLC, Notorious BIG and many others donning oversized shades in their music videos and these glasses became mainstream.
2. Circular Glasses: Other famous 90s glasses were circular glasses that made the rounds in Hollywood. Popular actors and actresses popularized glasses with circular frames.
3. Oval Glasses: Then there were oval glasses that had metal arms. These were suited to people with oval and round faces.
Other popular glasses in the 90s were:
· Bright colored frame (Sun Kyoto)
· Transparent Multi-Toned Shades
Five 90s Prescription Glasses
In modern times it will interest you to know that there are 90s glasses that have been modernized to fit the latest fashion trends. Here are five 90s prescription glasses that will give you a hot look.

Kate is black cat eye glasses that give the wearer a chic and feminine look. It is available in different frame colors and the metal construction is sturdy and durable. With these 90s prescription glasses, you enjoy all the comfort in the world.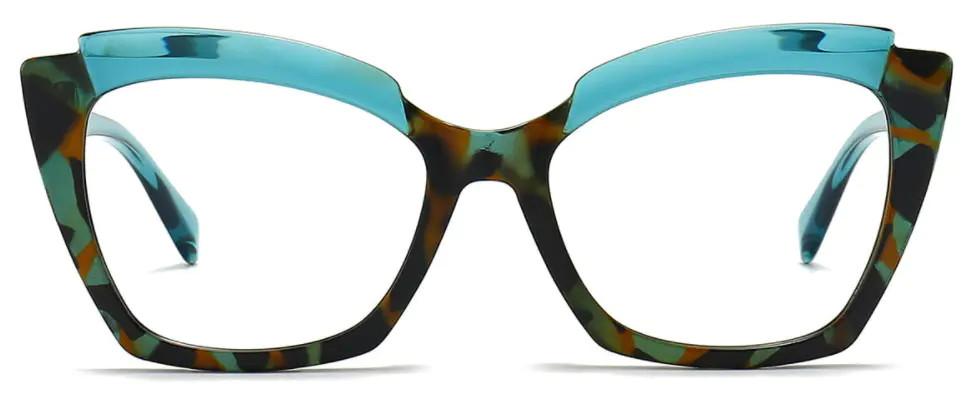 Another very good option you might want to try out is Isaiah. These green tortoise shell glasses used to be very popular in the 90s but it seems to be making a comeback. The lens and frame blend quite well. Also, Isaiah is flexible and lightweight so you can wear it all day long without experiencing any form of discomfort.

Cat eye red eyeglasses are an attractive eyepiece for a delicate look. The lens has anti-reflective and anti-scratch features so you get to enjoy extended usage as well as sufficient eye protection from harmful light. Red used to be a popular color in the 90s but not so today but if you want to make a bold statement, this is one style you should go for.

Add some little flex to your style with these Flex cat eye prescription glasses. Ditch that serious look for a much playful and open look. Flex is very light at 25 grams and it has lightweight lenses that will give you maximum magnification.

Graziella Tortoise shell glasses come in different colors but the main blue version is one attractive tortoise shell glass you should have in your wardrobe. It provides you with 100% anti-glare protection among other benefits.
Five 90s Sunglasses
What about 90s sunglasses that make you stand out? Here are some amazing options for you.

Elodie is a rectangle beige sunglasses for women but men who are desirous of a feminine look can wear one as well. Elodie is lightweight at 24.8 grams so comfort is guaranteed with this one. The lens reduces light entry and protects your retina from harmful UV rays.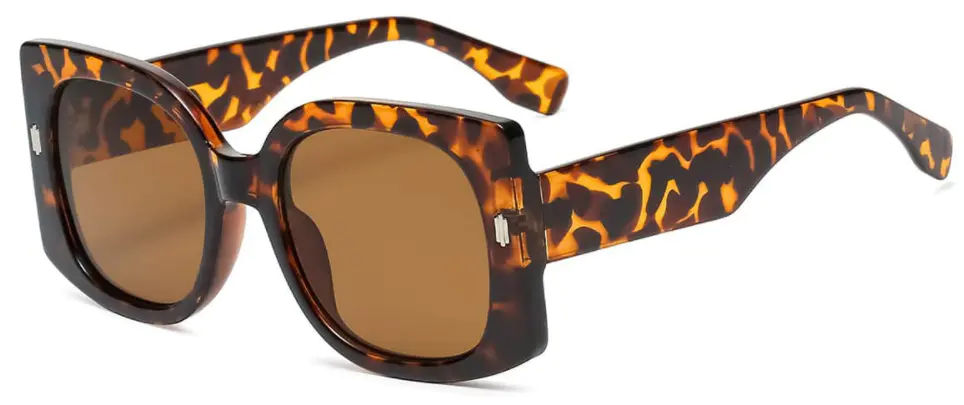 If you have a square shaped face, you should try out Rocio square sunglasses. Rocio is a Unisex accessory for people with extended cheekbones. It is available in four colors namely, black, beige, gray and tortoiseshell.

Still, looking for the best 90s sunglasses? We present Nicasia; an oval sunglass for women with an oval shaped face. Nicasia has a fancy and trendy design that conforms with modern trends. This is the ultimate accessory for your social functions and outdoor parties. You can party without any care in the world under the sun with Nicasia.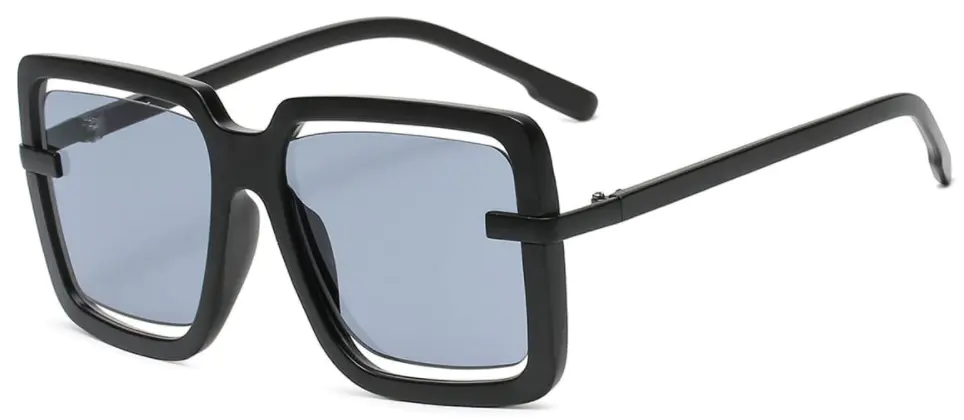 Pamina is another fantastic option for those who want maximum eye protection but still want to look chic and attractive. Pamina is a black square sunglasses that will boost your confidence and make you stand out. Black is also a color that will fit any attire you choose to wear so Pamina actually increases your fashion options and adds value to what you wear.

Last but not least is Havilah. These sunglasses are flexible sunglasses for men and women. It is constructed with TR90 materials that will not irritate your skin or cause you discomfort. Havilah is available in different colors.
Recommended article:
The best 70s and 80s style glasses you should know
10 popular 90s glasses that make you stand out
Eyeglasses trends 2023: popular glasses styles

Aesthetic glasses: vintage frames and colors
Would tortoise shell glasses be popular?
Buying the best heart shaped glasses