The best 70s and 80s style glasses you should know
Through the years, frames and styles of glasses have changed and evolved and will remind you that these are not just used for health and safety purposes. Glasses have also become a fashion statement and an extension of one's personality. With this, people look for vintage styles to look unique and aesthetic.
The 70s and 80s style glasses involved mod styles, oversized frames, bright colors, and geometric shapes. Wraparound styles, aviator-style frames, round specs, and large square frames dominated the 80s. One can credit the resurgence of these styles from celebrities who appeared in iconic and classic films.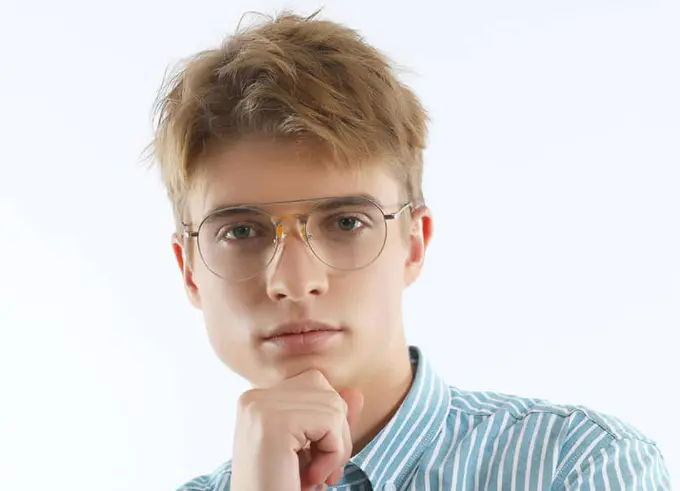 What Frame of Glasses was Most Popular in the 1970s?
Celebrities were usually the trendsetters during the 70s regarding fashion, and trendy glasses were not an exception. During this time, the most popular frames were geometric, oversized, bold, and cat-eye glass frame styles.
The 1970s was also when theater art was very popular; people turned to flashy and over-the-top designs. While bright colors on frames might be popular during the 70s, earthly tones like beige, oatmeal, brown, and black were also in demand.
What Frame of Glasses was Most Popular in the 1980s?
From the theatrical and colorful 70s to being practical and lightweight for daily use come the 80s. Wayfarers and wraparounds were the top glasses designs during this decade. The rectangular-shaped glasses were famous during the 80s.
These eyeglasses feature larger frames than any other frame style. You will notice that it's an 80s frame because glasses typically feature a thin nose bridge. Another hit during this time was the Aviators. These are also square or rectangular with arched ends on every arm. If you wish to have a simple yet elegant look, then aviator glasses could fit you well.
Three Best 70s Vintage Glasses
The 70s may be several decades ago, but the pieces from this decade continue to make headlines at present. As these pieces never get old, there are some classic 70s glasses that you can check out:
1.Kahlil - Cat Eye Glasses

Cat-eye glasses will always be an option for people checking frames of eyeglasses. Kahlil is not just your typical cat-eye glasses, but it comes with several colors on its framing. This frame's angular design gives a professional and elegant look as you wear them. The great thing about this style is that it's flexible and matches almost all of your outfits.
2.Declan - Square Eyeglasses

Geometric frames were also popular during the 70s. This Declan frame looks oversized, but the good thing is that this retro lens gives a lightweight and flexible touch as you use it. The materials used for this specific frame allow lesser glare, and its anti-scratch material makes it easier to handle and keep your eyeglasses.

Bigger is better during the 70s. You usually see oversized frames during this decade. The style never died down since then and is still very popular today. The Alaya oval frame give you that retro look. Its variety of earthly tones adds to the aesthetic touch that almost everyone wants to achieve. You can look smart and classic with these kinds of glasses.
Three Best 80s Vintage Glasses
The 70s and 80s style glasses may have a bit of similarities, but they are also different in many ways. Here's how you can pull off that 80s look with your glasses.
1.Astronomer - Aviator Eyeglasses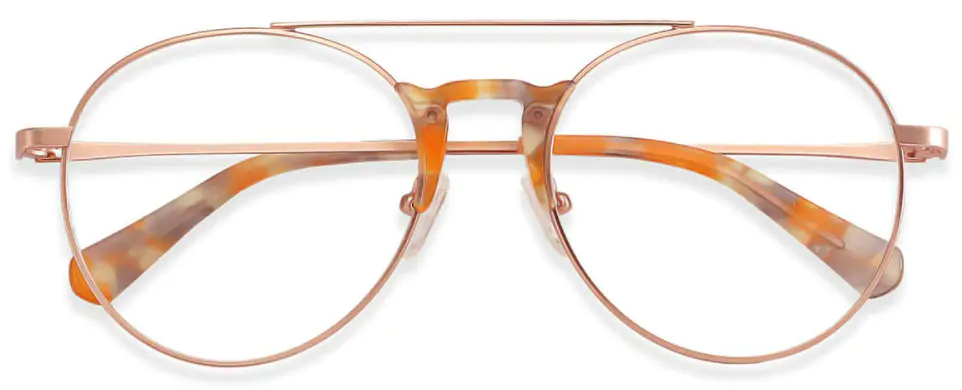 Never miss out on aviators when looking for vintage frames in the 80s. The style was trendy because it was featured in different movies and films during this decade. The Astronomer frame gives you that nerdy and vintage look. The double-bridge accent provides a unique aesthetic and comfort as you use it.
2.Faye - Square Eyeglasses

Faye eyeglasses can be categorized as a kind of wayfarer frame, one of the most popular ones in the 80s. This can come in squares or rectangle shapes with thicker accents on top than the bottom. At first look, it may seem bulky, but this kind of frame gives a light yet durable touch, making it suitable for everyday use.
3.Ptolemy - Cat Eye Glasses

If you wish to channel Manilyn Monroe's fashion, have this Ptolemy frame that resembles the actress's signature eyeglasses in the 80s. The design has a generally thin frame with a simple and feminine design. This frame is easy to wear and gives off that chic and classic look.
Recommended articles:
10 popular 90s glasses that make you stand out
Eyeglasses trends 2023: popular glasses styles

Aesthetic glasses: vintage frames and colors
The best glasses frames for women in 2023
The best glasses for men in 2023
2023's best sunglasses for women: keep trendy
Best sunglasses for men: 2023's new style