Best black sunglasses for men and women
Black sunglasses can be seen as classic wear as they can be worn with any style or color. They can work with office or casual outfits and have become one of the many current trends. Since the days of Men in Black, and even before that, these black sunglasses have never gone out of style.
Celebrities have also contributed much to making these sunglasses a trend. However, in general, black sunglasses not only look good but also provide adequate eye protection. These sunglasses come in a wide range of shapes and styles to fit any face shape.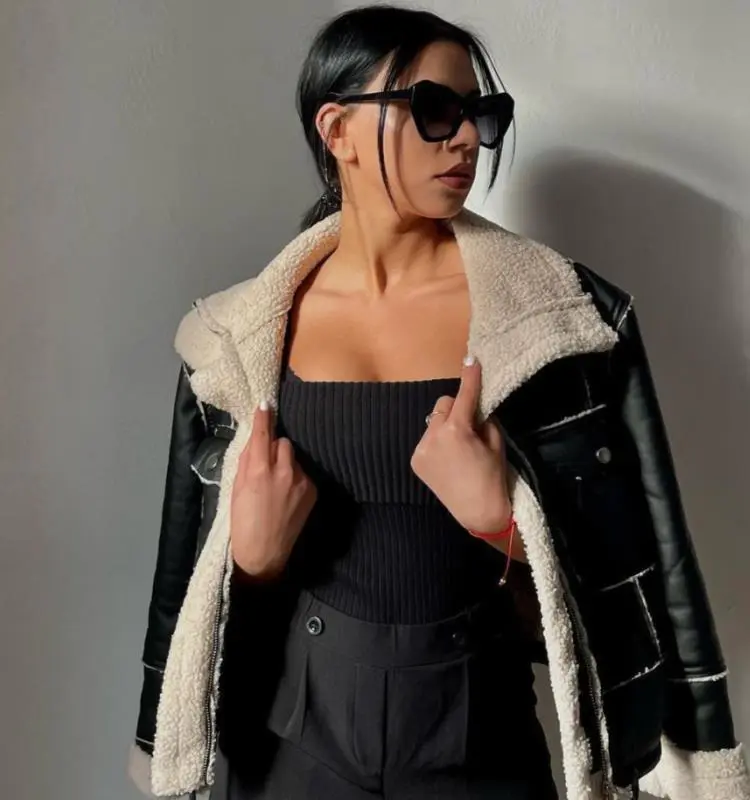 The most important parts of black sunglasses are the lenses. These can be in various grays as well as black. However, the frames do not necessarily have to be all black. An example of this is seen in Kohn which has a silver edge right around. However, if you want to have a more classic appearance, the best option is to choose an all black frame.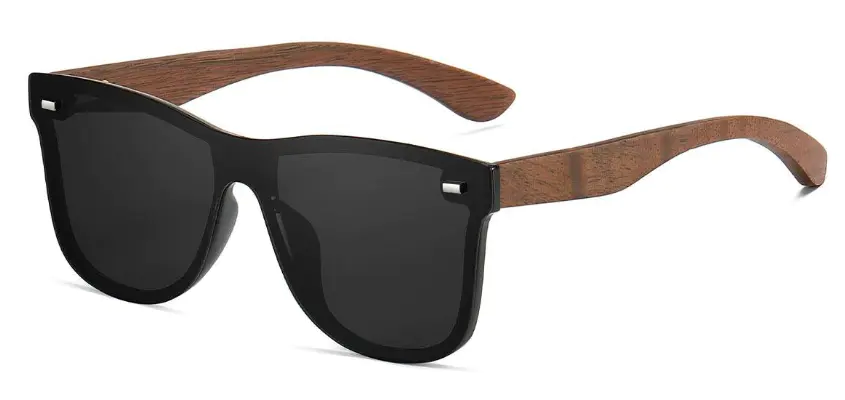 Are Black Sunglasses in Style?
Most outlets have stacks of black sunglasses available. This is an indication that black sunglasses are very much in style. Even if you do not prefer a classic pair, there are a wide range of different styles available.
However, even a classic pair such as Lucas can be very stylish. It depends entirely on the look you are after. This is more of a retro style but can work with any current trendy outfit. Even the Yuccies (or hipsters) will find these in line with their style.
There is no doubt that black sunglasses will always find their way into every fashion trend because their look and style can easily be adapted to cat-eye, square, rectangle, and more. Moreover, any frame of your choice can be fitted with black lenses to suit your style.
Do Black Sunglasses Go Well With Everything?
As we have noted before, because it is such a stylish accessory, these sunglasses can definitely go well with everything. It is much like a pair of black shoes that can be worn with most colors. The only difference is how much of a statement you want to make with it. All bright color tones and light colors will work well with black sunglasses.
The only recommendation is to avoid wearing them with an all white outfit. If you do wear white, it needs to be contrasted with black as a counterpoint. That means that you could wear black sunglasses if you wear a white shirt with black pants, for example. Even a pair of black gloves can serve as a counterpoint so that you can wear your black sunglasses.
How to Choose the Best Black Sunglasses
One of the outstanding features of black sunglasses is that they look good on everyone. They suit any face shape, skin color, hair color, and outfit. One major fact, too, is that they do not need to be trendy for people to wear them. You can wear them at any time as they do not lose their fashion appeal.
To choose the right pair, as a first step, you do need to know what the shape of your face is. Once you know this, you can choose the shape, style, and material of the eyeglasses you want. You can also step outside of the recommended shapes because your face might be slightly different from being completely round, for example.
That is why it is best to try on the pair you like, but try other shapes as well. Ethan, for example, can fit most of the face shapes out there. It is a cat-eye and can therefore fit a round or square face as well as other shapes as well. These specific glasses also have an option for milky white frames. This could help when you want to wear your white outfit.
If you so wish, you can also vary the black tint by getting a slightly lighter tint. You could also choose a patterned frame with a more gray tint, such as with Bayla. Black sunglasses are cool regardless of whether they are in fashion or not.
Trendy black sunglasses for men are those that give style to any outfit, whether it is formal or casual. Many of the shapes that are available are ideal for black sunglasses for men to wear. The bottom line is that men can and will always be trendy with any pair of these particular sunglasses.
We can have a look at the stylish aviators that suit most men. The only difference here would be the size of the aviators. Smaller faces will benefit from smaller sizes, such as Burns, Jacob as below, is another style that is ideal for the fashionable man.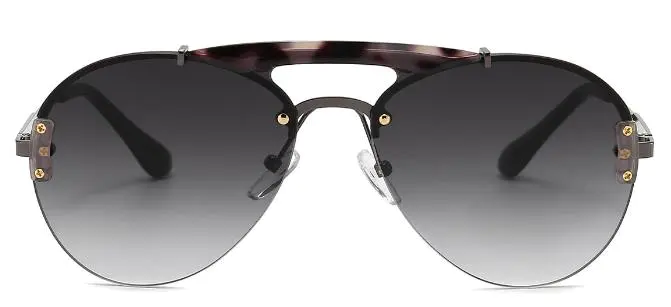 Both of these shapes are perfect for any face shape and can accessorize both casual and formal outfits. The most important aspect of black sunglasses is that they protect the eyes against harsh sunlight and ultraviolet light. If you have a look at Miika, for example, you will find that it could be ideal for formal or casual wear.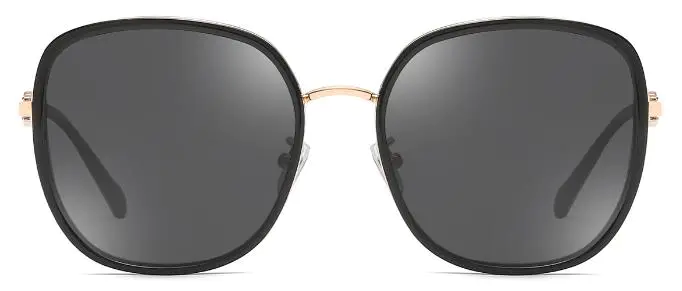 The same with men, women have been wearing black sunglasses for decades. As we already said, black sunglasses can accessorize any outfit, whether it is formal or casual. It only depends on when and where you will be wearing them.
Just as others have worn these types of sunglasses forever, you too will never tire of your pair of black shades. One could almost say that that is the reason it has remained and is still trendy. Simply choose a trendy style like Nale that will keep you on trend for a long time.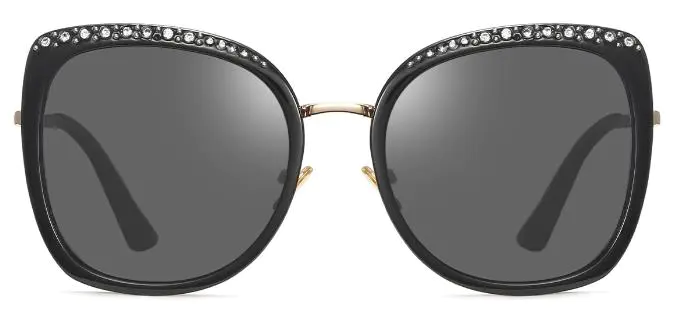 Being trendy is what most women strive for. One of the ways to do so is by getting a pair of black sunglasses to add to your outfits. One way to do this is by adding a pair of oversized sunglasses such as Lany. This pair of black sunglasses will be a favorite in your wardrobe.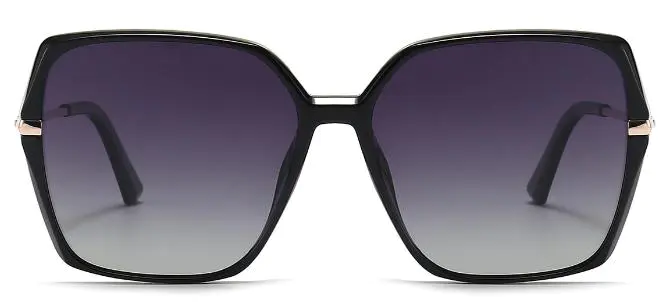 Women's trends for black sunglasses are similar to those of men's. These sunglasses are timeless, and wearing them can be an asset at any time. Jojo will give you an idea of the timelessness of black sunglasses.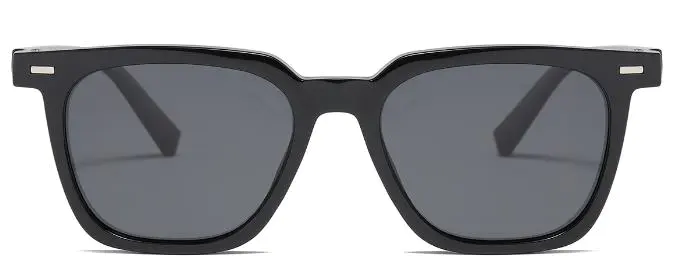 Recommended articles:

Ultimate guide to buying the best sunglasses for your face shape
Sunglasses color guide: what color fits you best?
The best white sunglasses for men and women
The best orange sunglasses for men and women
The best brown sunglasses for men and women
Are tortoise shell sunglasses in style?
Are wrap around sunglasses in style?
Explained: what do yellow sunglasses say about you?