The best white sunglasses for men and women
White sunglasses are quite dominant today when it comes to eyewear fashion. You see them on ordinary people strolling the streets, as well as on the biggest celebrities on the silver screen. If you are in the market for a good pair of white sunglasses, you are in luck because there are so many excellent styles to choose from!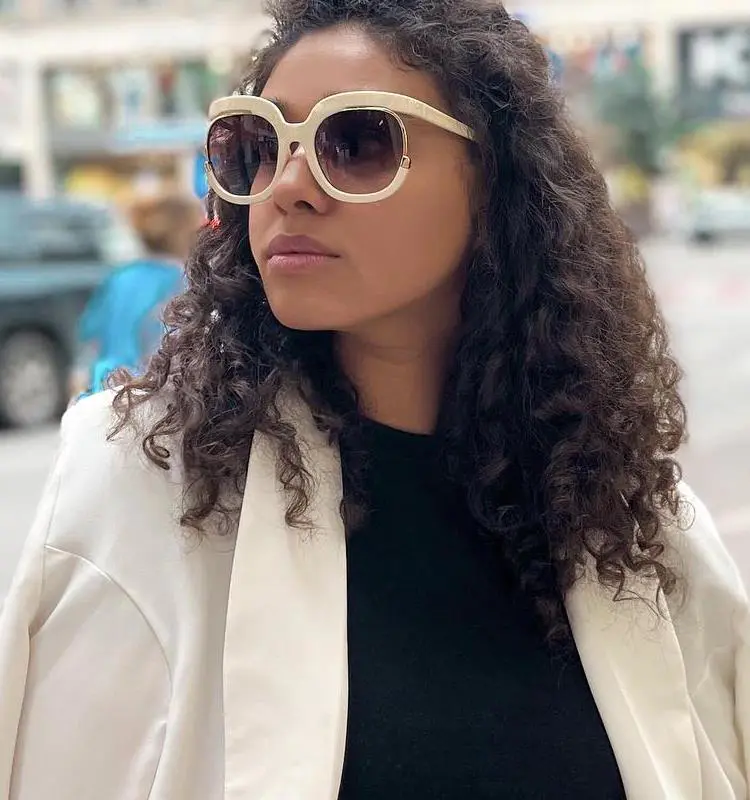 Why Are White Sunglasses Popular?
For one thing, white can easily be paired with anything. This means that white sunglasses go with any color or style of outfit and they are also flattering to any skin tone or hair color. They even look great on both men and women. A lot of famous celebrities have also been recently sighted donning stylish white sunglasses this summer, including Emma Roberts, Kylie Jenner, Margot Robbie, Harry Styles, and more!
White sunglasses are also popular because they easily draw attention, compared to more traditional colors of sunglasses like black or brown. They can also be worn on any occasion and in any season, making them an extremely versatile accessory.
Can You Wear White Rimmed Sunglasses?
We don't even need to ask what the occasion or season is, or what outfit you are wearing. The answer to this question is always yes, you can definitely wear white-rimmed sunglasses. Are you going to the beach or have a stroll in the park? White sunglasses would be perfect. Are you driving to work or meeting friends for brunch? Your white sunglasses would be the perfect accessory. Even if you are attending an outdoor wedding reception or a funeral, white sunglasses will always be appropriate.
Because of this, white sunglasses are a must-have piece of accessory for anyone. As a matter of fact, it would be a real treat if you could have a few pairs of white sunnies in different styles so you will always have the perfect one to match your mood for the day!
How to Buy the Best White Sunglasses?
Choosing from among the hundreds of absolutely beautiful white sunglasses can be a challenge. With all the great choices, you would just want to get them all! There really are no rules when it comes to buying sunglasses because it would depend largely on your personal style and needs. If you want the biggest sun coverage, you will be spoilt for choice on oversized sunglasses as these are very popular among white sunglasses. You can also choose from different shapes – cat eye, rectangular, round, square, aviator, or oval – depending on how they complement your face.
When buying any kind of sunglasses, be sure to check for the durability of the materials. Pick frames that will last a long time but are lightweight enough to be comfortable for extended wear. Also, you would want features like superior sun protection, and anti-glare and anti-scratch coatings on the lens.
Best White Sunglasses for Men and Women
There are so many gorgeous white sunglasses to choose from. After much deliberation, we have found our top three picks!
1.Ethan - Cat Eye Sunglasses in Milky White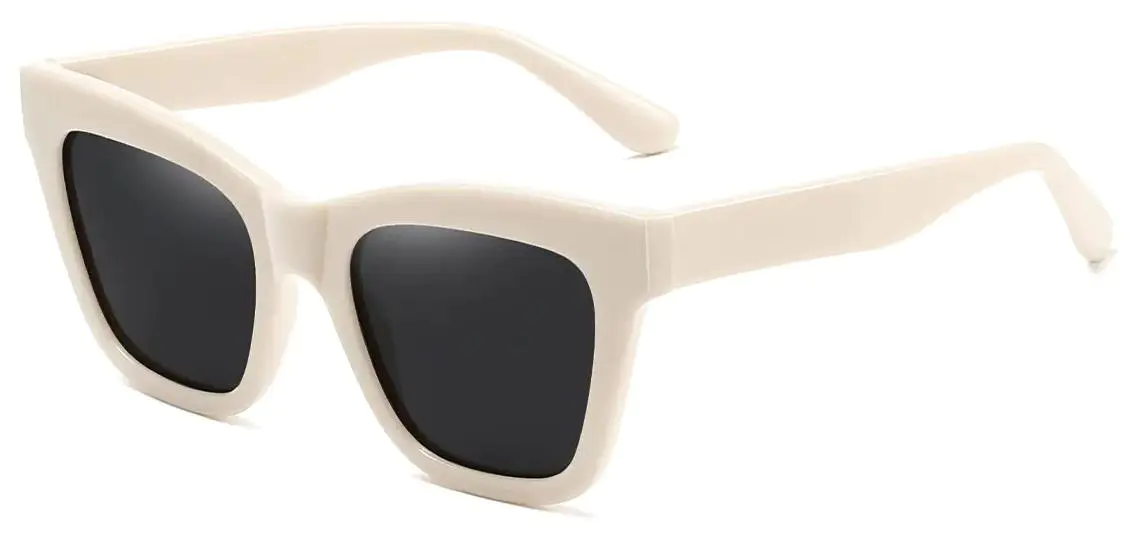 In the recent Barbie movie, Margot Robbie turned heads with her designer white cat-eye glasses. Recreate her glamorous look at a fraction of the cost with this pair of ultra-stylish Ethan sunglasses featuring a milky white frame and dark gray lenses. It's a wonderful finish to literally any outfit and with the acetate material, it is certainly light and comfy for all-day wear!
2.Rivka - Aviator White/Grey Sunglasses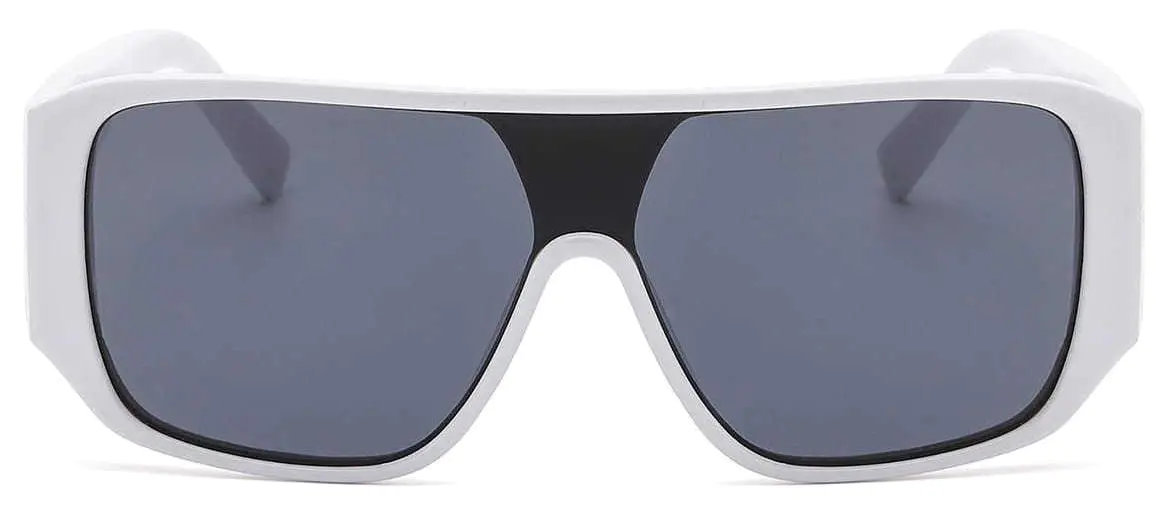 The Rivka white sunglasses give the classic aviator style a modern spin and a very fashion-forward style. The combination of the white frame and the gray lenses make for a hip and somewhat sporty look, making it the perfect accessory for outdoor activities. The large frame also gives generous protection from the sun. Also, the design of these eyeglasses goes well with just about any face shape so it's perfect for everybody!
3.Oluchi - Square White/Gradual-Brown Sunglasses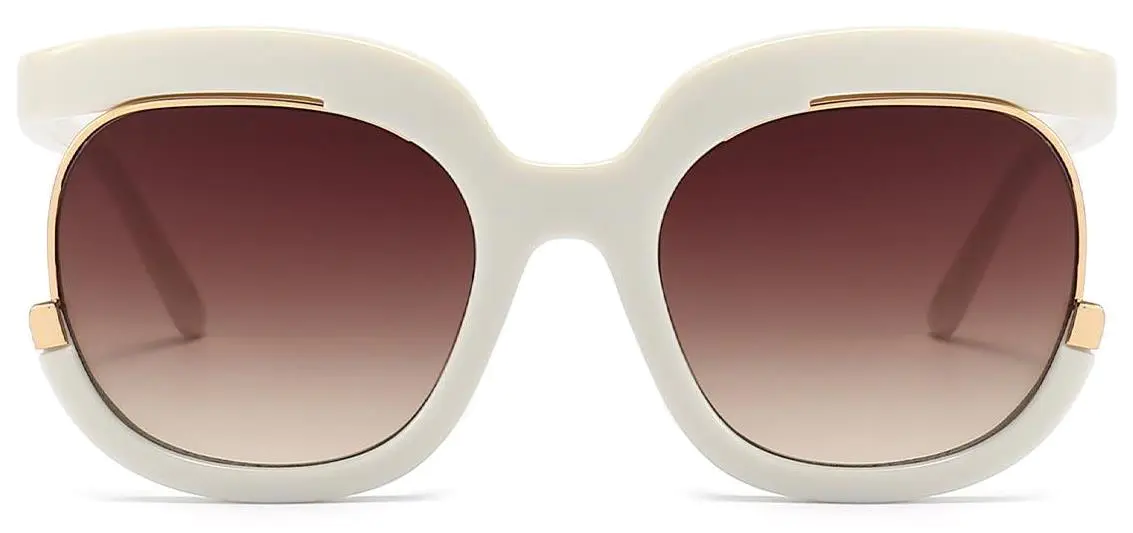 Exude an unmistakable air of elegance and sophistication every time you wear this pair of white Oluchi sunglasses. It features a square frame, which is very flattering to almost any face shape. This stylish piece of eyewear will make you the center of attention whenever you walk into a room. The gold details along the edges and the gradual brown tint of the lenses add to the chic appeal of this pair of sunglasses.
Recommended articles:
Your guide to stylish clear sunglasses
Everything about gradient sunglasses you should know
Sunglasses color guide: what color fits you best?
Explained: what do yellow sunglasses say about you?
The best orange sunglasses for men and women
The best brown sunglasses for men and women
Cute sunglasses for 2023: popular designs
Ultimate guide to buying the best sunglasses for your face shape
Best sunglasses for men: 2023's new style
2023's best sunglasses for women: keep trendy