8 best sunglasses for round face: keep you in style
Sunglasses were originally meant to just provide protection from the glare of the sun. But they have since evolved into one of the most popular fashion accessories that people wear even indoors. Indeed, sunglasses can keep you in style, if you pick the right type for your face shape, that is. In this article, we will give you some insights on buying the right sunglasses for a round face.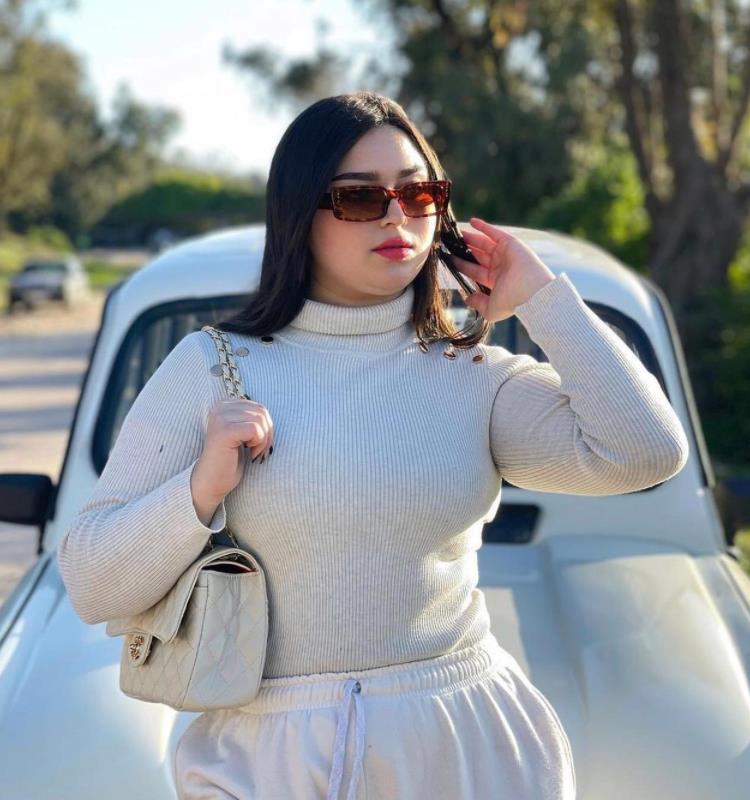 How Do You Know If Sunglasses Suit You?
Sunglasses do suit everybody. Some people are just not used to wearing them and might feel awkward putting them on. It's also possible to wear a pair that does not complement your features, so you might feel that sunglasses don't suit you.
When buying sunglasses, you absolutely need to try them on to see how they make you look. Also, you need to check if they are the right fit and if they are comfortable for extended use. But the biggest factor that will tell you whether a pair of sunglasses suit you or not is your own confidence and satisfaction when you put them on.
What Shape Sunglasses Look Best on a Round Face?
If you have a round face and are wondering which shape of sunglasses would look best on you, you might want to look to some celebrities for inspiration. For the ladies, consider Selena Gomez or Drew Barrymore. For men, take a look at Leonardo DiCaprio or Kanye West.
You may not necessarily look like them, or maybe you actually do, but they have some of the most famous round faces in the world today. You will notice that they usually opt for sunglasses that are rectangular, square, or geometric in shape. This is because these are the best sunglasses for a round face that will create angles to complement curved features.
8 Stylish Sunglasses for Round Face
Lensmart offers a range of stylish and elegant sunglasses for round faces that you can choose from. We have picked out our 8 favorites to help you get started.
1.Kathi Square Sunglasses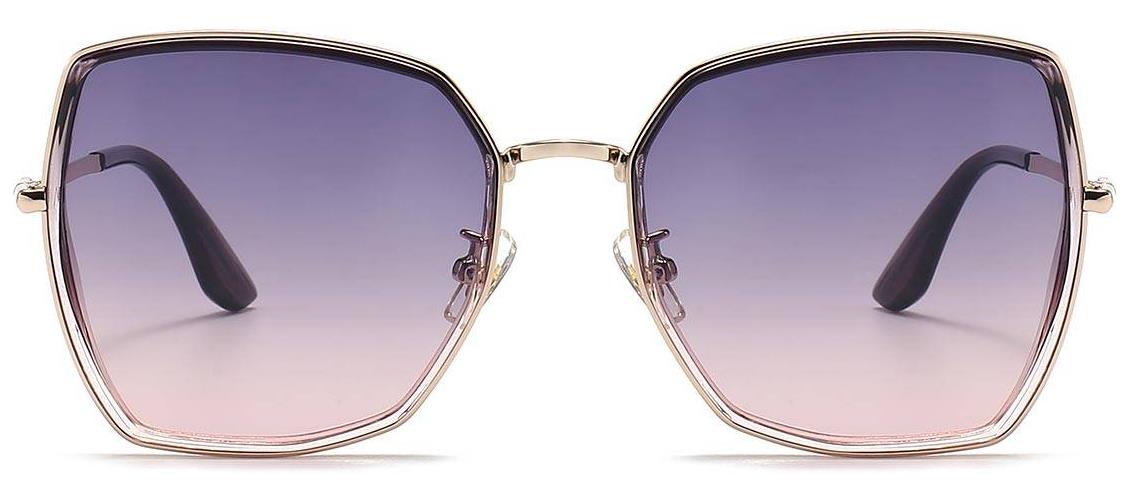 The gold rim on the frame of these Kathi square glasses makes them the ideal elegant accessory to complete any outfit. For men, the lenses with a gray gradient are our favorite, while the softer tones of the purple and pink lenses would look great on the ladies.
2.Lucas Square Sunglasses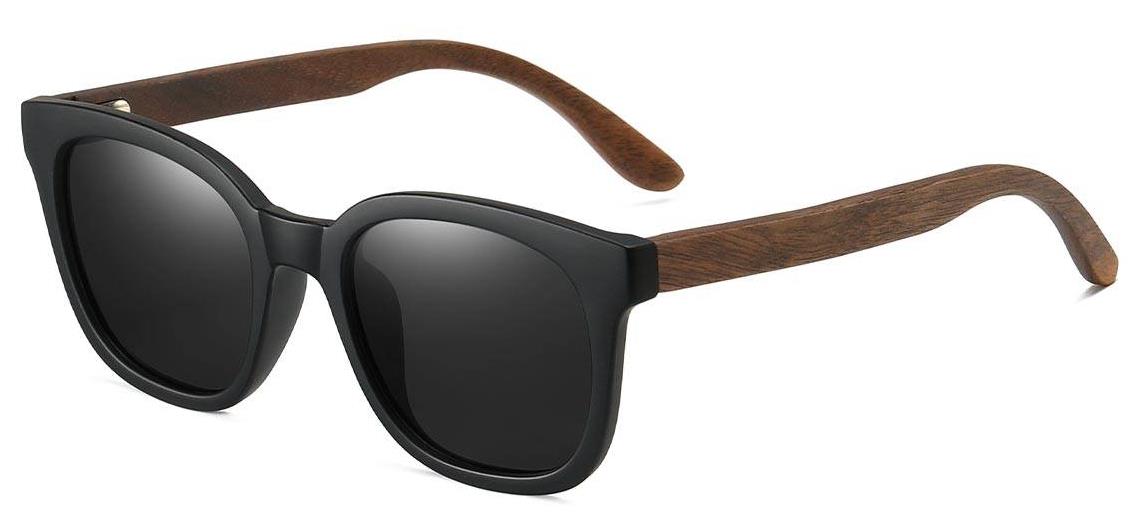 Donning this pair of Lucas sunglasses shows that you mean business. The solid black frame is exquisitely elegant, and makes you look like you just came from the Hollywood red carpet. The dark brown wooden finish on the arms is also a nice touch of style.
3.Krue Square Sunglasses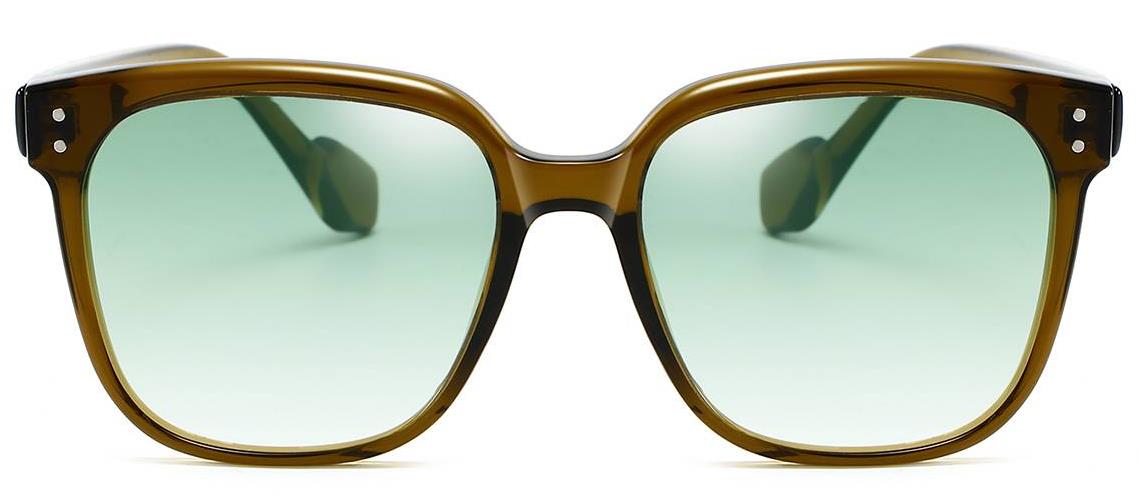 If you are only looking for partial eye protection, the light gradual green lens of the Krue sunglasses might be to your liking. Together with the olive frame, it gives a cool vibe that makes it the perfect eyewear for both indoor and outdoor settings.
4.Tuku Aviator Sunglasses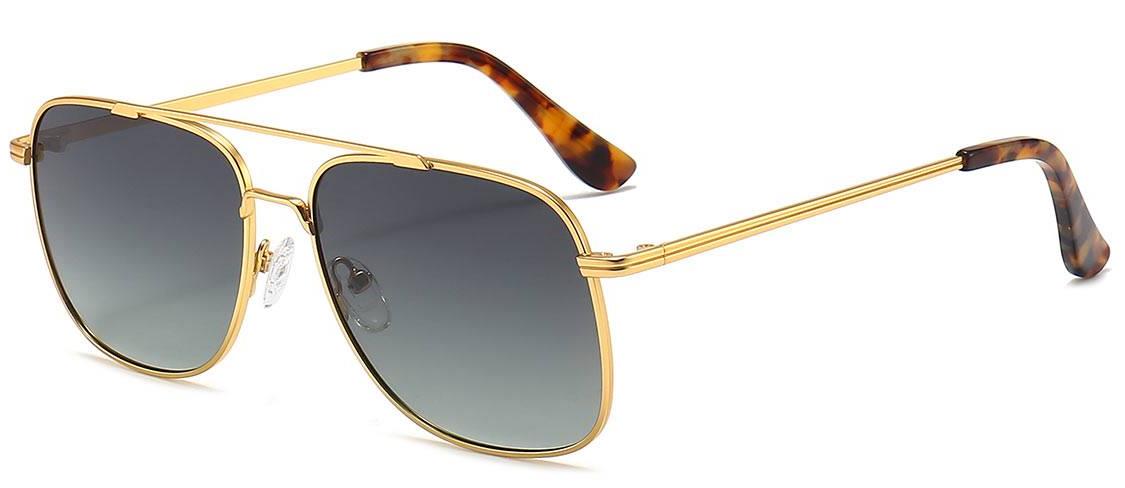 Exude the unique style that you can only get from classic aviator sunglasses. The Tuku features a cool golden frame that beautifully contrasts with the gradual grey tint of the lenses. This unisex sunglasses for a round face is a sure winner.
5.Jojo Square Sunglasses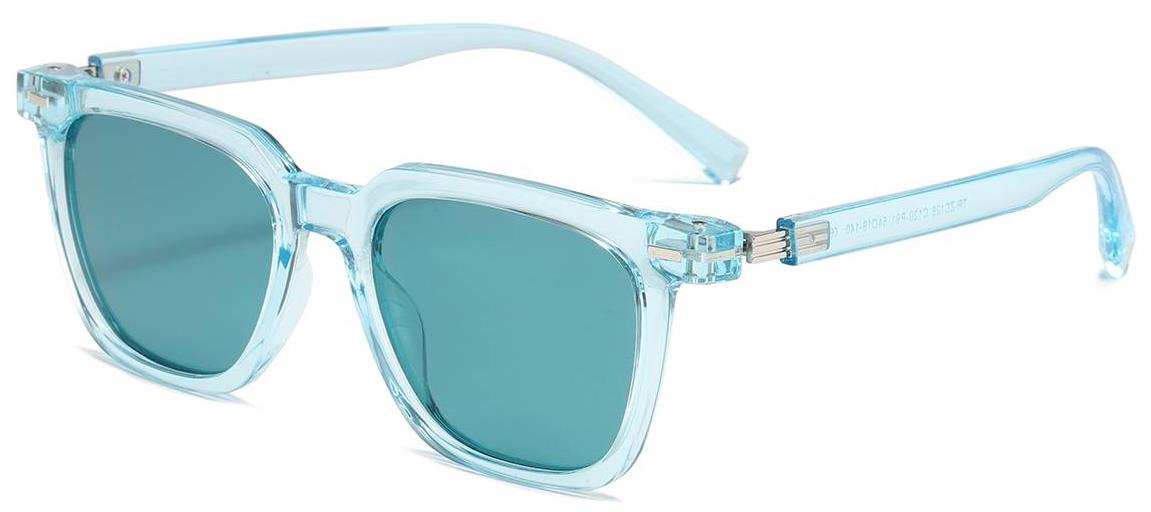 The cool blue shades of this playful pair of Jojo square sunglasses make it the perfect accessory for when you go to the beach, stroll around the park, or hang out with your friends at the mall. Be protected from the sun without totally concealing your eyes.
6.Dafne Square Sunglasses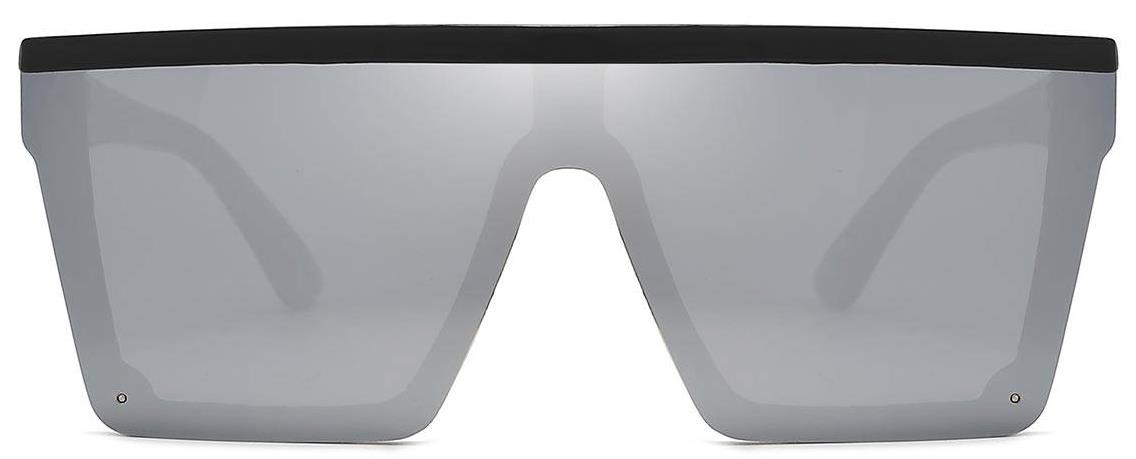 Designed for men, the Dafne square sunglasses feature a very contemporary style that is almost futuristic. It is so comfortable to wear that it is ideal for most outdoor activities like cycling, jogging or hiking.
7.Elodie Rectangle Sunglasses

The shape of the Elodie rectangle sunglasses greatly complements a round face. The varying beige shades on the lens, the frame, and the arm are also easy to match with any outfit. This pair is perfect, whether you are on your daily commute to work or partying over the weekend with your friends.
8.Tenell Aviator Sunglasses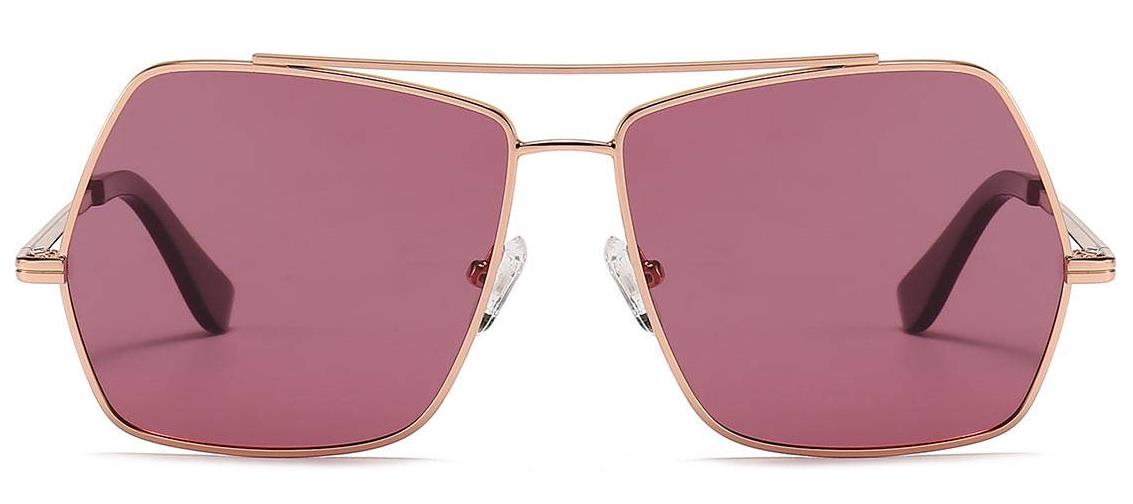 The Tenell puts a different twist on the classic aviator, both literally and figuratively. The slight geometric distortion of the frame gives it a unique appeal that makes it easily stand out. Also, the combination of the rose gold metal frame and the pink lens completes the gorgeous vintage look.