Picking the best sunglasses for big heads
Gone are the days when buying sunglasses will be based on style. Today, people consider their facial dimensions and shapes in looking for the right sunglasses. If the sunglasses are bigger for you, you can constantly adjust them to fit your face. However, the opposite situation will be impossible.
This article will tackle all you need to know about sunglasses for big heads, tips on how to get the perfect one, and suggestions on a few of the bests in the market today.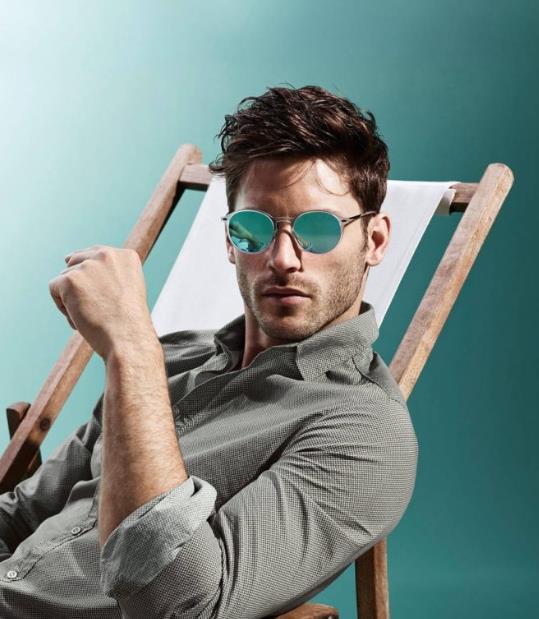 What sunglasses sizes are suitable for big heads?
In most cases, choosing your sunglasses will depend on the wearer's preferences. However, it can also be beneficial to look out for tips on making your sunglasses complement your facial structure. Here are some frame styles of sunglasses for big heads.
1. Aviator sunglasses. These classic frames are very much trendy today. They're classic, and they never get out of style. This frame style is ideal for people with square, wide, and oval faces. Large square heads generally suit those soft sunglasses shaped like aviators. These ovalized frames with round corners typically create a nice balance to one's face.
2. Retro-squared sunglasses. They are big and bold. These types of sunglasses look best for those with wide and round faces. The square shape of the frame provides dimension to the soft edges evident on the round-shaped face. Another tip is to get large rectangular shapes. They are also good sunglasses for big heads. Because of the frame size, they generally dominate your face, making your head smaller. It could also be beneficial to avoid undersized frames as they tend to emphasize your face.
3. Round sunglasses. They are making a comeback and will indeed look good on square-shaped faces. You can opt for a plastic front with a metal nose bridge and temples for a classic retro look.
Guide to buying the best sunglasses for big heads
Suppose you have yet to purchase your frame; refer to this list of essential things to consider when choosing sunglasses for big heads.
1. There must be an XL coverage. It is already a given that smaller frames will only bring discomfort to users. More than that, they are also ineffective in blocking the UV rays. Hence the best sunglasses for big heads must have broader coverage. Essentially, you might refer to the width and height of the lens to assess its size. Also, you can get facial measurements before buying, just to be sure.
2. Flexible nose pads can provide a better fit. In most cases, those with bigger heads will have larger noses. An adjustable nose pad can cater to nose bridges of various sizes. On the other hand, you can also consider sunglasses with fixed bridges. Just see to it that they are broad enough to accommodate one's nose bridge.
3. Wider arm lengths. Perfectly fit sunglasses for big heads will also depend on the arm length of the frame. Also referred to as 'temples', they must extend past the ears and curve slightly to secure the frame.
4. Flexible hinges. In most cases, standard hinges make a fixed 90-degree angle, which can easily be broken. Hence, having a pair of sunglasses with spring-action and flexible hinges is essential for those with fuller facial features.
Three best sunglasses for big heads
Are you still undecided as to the style of the sunglasses you want to purchase? No worries. Here are some of the ideal sunglasses for big heads today.

These glasses are made to be lightweight that come with quality material optics. These pairs of sunglasses for big heads are ideal for men and women. Anyone can wear them. They also come in various classic colors, including tortoiseshell, purple, black, and gray.

These round-shaped sunglasses provide comfort to whoever wears them. Its Tr90+ material ensures it will not slip off the wearer's face. The retro design in different colors will be a treat for creatives and artists.

These aviator sunglasses give off a classic vibe and make you stand out with bold and functional features in any situation. Its high-quality craftsmanship ensures stylishness and protection from harmful UV rays. As they say, you can never go wrong with aviators, regardless of age.
Recommended articles:
5 stylish glasses for big nose
5 vintage glasses for round face
5 stylish glasses for oval face
5 stylish glasses for heart shaped face