Total Width: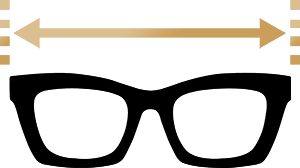 Black Glasses

FAQ About Black Glasses
Are black glasses frames in style?
Black glasses frames are the latest trend in eyewear, and they are quickly becoming a must-have accessory for fashion-forward individuals. With their sleek, modern look, black glasses frames are the perfect way to add a touch of sophistication to any outfit. Learn more.
Do black glasses look good on everyone?
Black eyeglasses are a classic look that can be worn by anyone. They are also incredibly versatile. They can be worn with any color and can be paired with a variety of different styles. Whether you're looking for a classic look or something more modern, black eyeglasses are sure to make a statement. Learn more.
Do black frames make people look younger?
Whether you are looking for a professional look or a way to look younger, black glasses are a great choice. Black frames are stylish and timeless and draw attention to the eyes and make them appear larger. The larger eyes make people look younger and more vibrant.
Why choose black frame glasses?
The classic, straightforward and minimalistic option, black glasses frames match any outfit and any occasion. There is no need to tailor your wardrobe according to your demanding eyewear color; simply wear what you please. Besides that, they are professional and suit office settings perfectly. Black frames demand respect and show people that you are all business. So whether you enjoy minimalist styles, are a budding businessperson, or are just into the goth scene, we have the eyewears for you, from square, round black glasses to more styles.