How to choose the best sunglasses for oval face?
An oval face is considered by many to be the ideal face shape because it is very well-proportioned. It is also the easiest face shape to match with sunglasses because almost any kind of frame would complement it. It is the face that comes with high cheekbones, a curving jawline and a narrow forehead and chin.
If you have an oval shape, you can rock just about any kind of sunglasses. Since your face is already round, you can add some angles by going for sunglasses with square or rectangular frames. Aviator sunglasses frames are also great if your face is on the long side because these frames will create balance by making your face look shorter.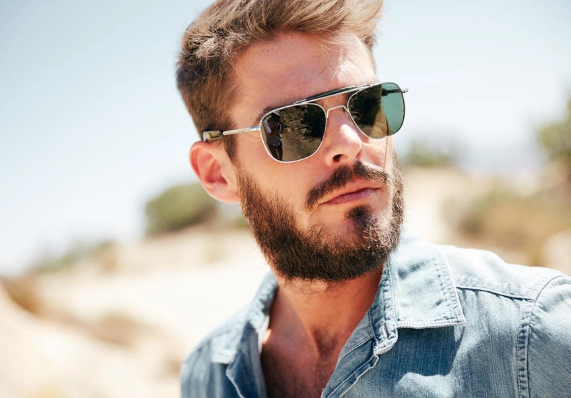 As for the don'ts, you want to avoid sunglasses whose frames are too small as they can make your face appear even longer. Similarly, you want to stay away from very large frames that would overwhelm your face. And of course, you should never sacrifice comfort for style so make sure you pick sunglasses that are easy to wear even for extended periods.
5 Best Sunglasses for Oval Face
There are literally thousands of choices out there when it comes to sunglasses, especially for men and women with oval faces. But if you really want to find the best ones that will highlight your best features and make heads turn when you enter a room, then all you have to do is pick from our top 5 picks below.
1.Io Square Sunglasses
Square frames are the perfect complementary accessory to an oval face and the Io square sunglasses in black and grey are one of our top choices. It has a clean, elegant and versatile design that would work excellently for any situation. Plus, the large size of the frame provides just the right amount of coverage with some drama without overpowering your face. The lenses come with anti-scratch protection and an anti-reflective coat, making them very protective while being extremely cool and fashionable at the same time.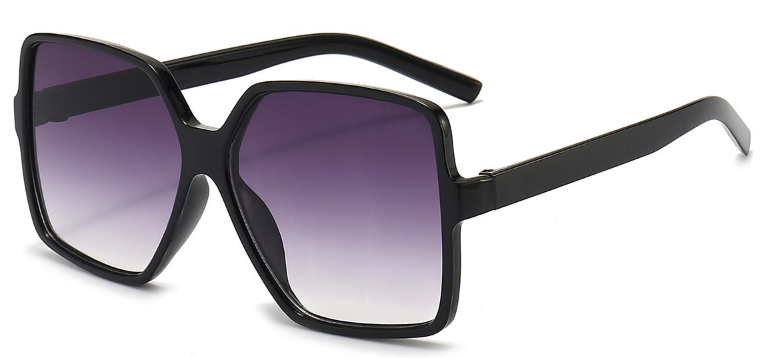 2.Josiah Square Sunglasses
The Josiah sunglasses are another very stylish square pair that not only provides protection but also dramatically increases your sophistication factor. The tawny shade is a wonderful unisex option. But if you want something more feminine, it also comes in pink. For a more neutral elegance, you might also consider grey or black. These frames are made of Tr90 material and the design makes it sit comfortably on your face without sliding off. The trendy design goes very well with any outfit and will make you stand out wherever you go.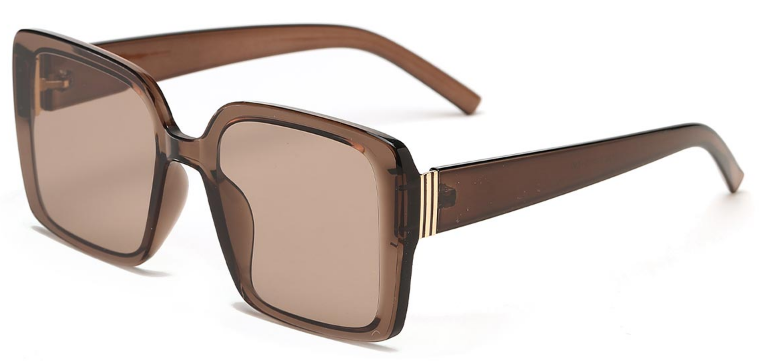 3.Grace Rectangular Sunglasses
Most rectangular frames provide excellent balance to a well-rounded oval face, and few do it better than the Grace sunglasses. With its adorable retro design, it is the ideal eyewear for both men and women. They come with a gradient grey tint on the lenses and the frames are made of extremely lightweight metal, making them very comfortable to wear even for long hours at a time. These unisex frames also come with scratch resistant coating on the lenses.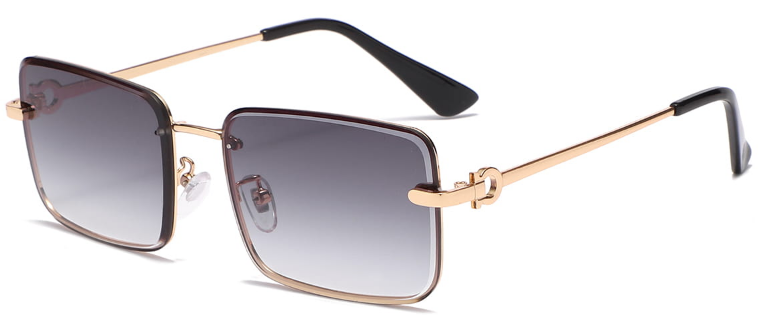 4.Havilah Rectangular Sunglasses
Wearing sunglasses is about having fun and being stylish just as much as getting protection from the harsh rays of the sun. The Havilah rectangular sunglasses accomplish both purposes very well, while also enhancing the features of an oval face very nicely. The emerald frame is our favorite because of its playful and decidedly high fashion design. It is also available in brown, grey, tortoiseshell and black. Wearing these sunglasses will dramatically increase your cool factor and take years off your age.

5.Xuxa Aviator Sunglasses
Aviator sunglasses are among the top frame shapes for oval faces because they balance the shape of the face and add just the right amount of angles to a rounded face. The Xuxa aviator sunglasses have made their way into our top 5 because of their undeniably fashionable look, as well as the more than adequate protection that it provides. The frame is heavy duty when it comes to durability and functionality but extremely lightweight. It also comes with an anti-scratch coating that protects the lens, as well as an anti-reflective coating that protects your eyes from glare.
Our favorite is the brown Xuxa but it is also available in blue and black.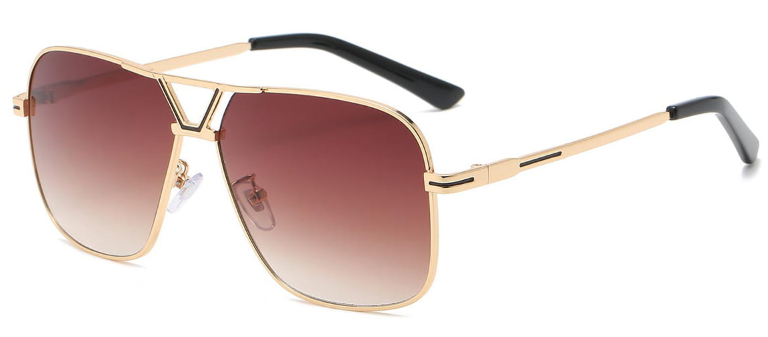 Recommended articles:
Women sunglasses guide for oval face
Men's sunglasses guide for oval face
5 stylish glasses for oval face
The 10 best trendy glasses for women with oval face
How to choose the best sunglasses for oval face?