How to find the best eyeglasses and sunglasses for oblong face?
Finding the right eyewear can be grueling especially if you have the least idea about what styles look good for your face shape. Not all frames have a standard fit since no two faces have the same features, which makes it an even trickier task. How will you choose the best eyeglasses and sunglasses for oblong face?
People with an oblong-shaped face are generally regarded as versatile and therefore desirable since it matches many types of hairstyles and eyewear. The oblong face is longer than it is wide, and is divided into two classes: the rectangular face, which is characterized by a square jawline or forehead, and the oval face, which possesses more gently-rounded edges.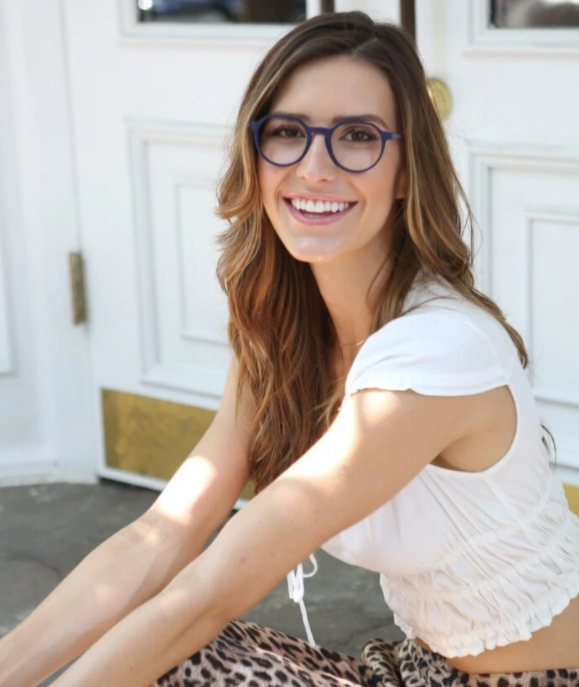 What shape of glasses is the best for oblong face?
If your face is oblong-shaped, you're lucky enough to have plenty of choices for eyewear! Whether it's the best eyeglasses and sunglasses for oblong face, you get to pick a style that not only suits your face shape but also your personal style as well.
Square glasses are one of the top frames that match your face shape. This type of eyewear is undeniably attractive with its vintage, timeless appeal that accentuates an oblong face. It helps to highlight your upper features such as the eyes and forehead. The square glasses' sharp corners greatly balance the length of your face by making it appear less narrow.
You can also go for aviator glasses, which offer a cool, 1930s vibe that never gets old. How does it fit the oblong-shaped face? The iconic teardrop-shaped lens combined with thin metallic frames helps add width to an elongated face. Plus, it was originally designed to shield a pilot against the glaring sun and harsh outdoor elements, which means more protection for your eyes!
If you like a more modern-cut frame, you can opt for cat eye glasses that have a dizzying number of variations and styles, ensuring that you won't have a shortage of choices. The sharp angles of this frame contrast your soft features, accentuating your cheekbones in the best way.
Three best glasses for oblong face
Whether for reading or prescription lenses, these top picks from Lensmart can be worn by people with an oblong shaped face for work, events, and everything in between!
1.Palm Aviator Glasses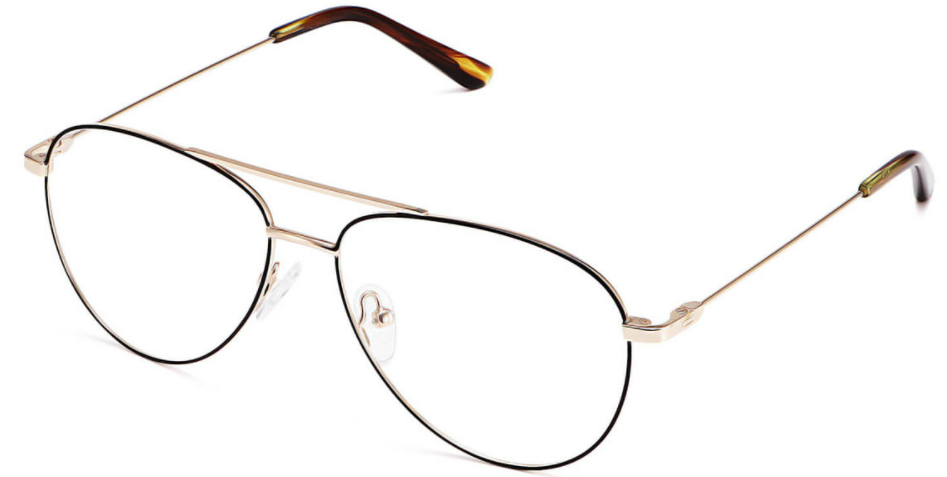 The Palm is a pair of two-tone aviator glasses that deliver a chic look without bogging down your face thanks to its lightweight frame. It boasts a full-rim metal frame with three color combo options including a tortoiseshell pattern that lets you keep a youthful style. Not only is it fashionable but also protective with its anti-scratch and anti-reflective coating, shielding your vision from harsh light.
2.Persia Cat Eye Glasses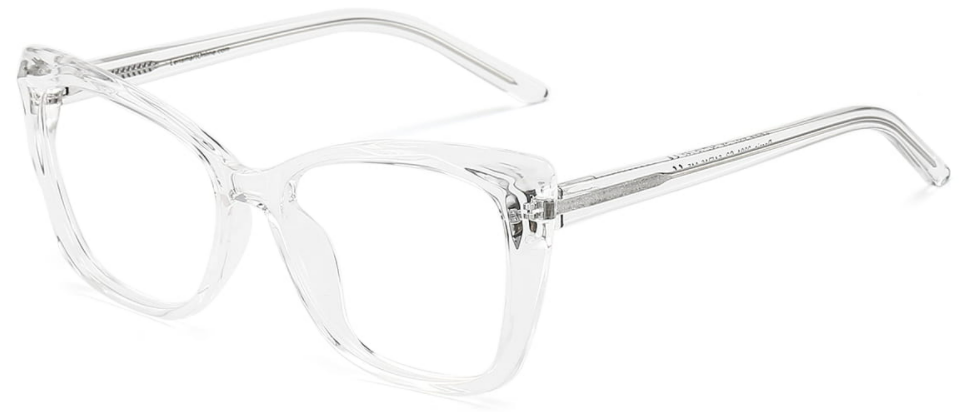 If you want a lowkey frame that lets your facial features stand out, the Persia cat eye full-rim glasses are the stylish yet simple pair for you. You will love the flattering cut that adds width to your face, giving you a sprightly glow. It comes with integrated nose pads and a flexible spring hinge, making it a great option for office and after-work fun.
3.Evan Square Glasses
The anti-scratch and anti-reflective Evan specs enhance your gentle features and easily match any outfit or style you feel like donning for the day. It's highly durable but lightweight, making them ultra-comfortable and even delightful to wear.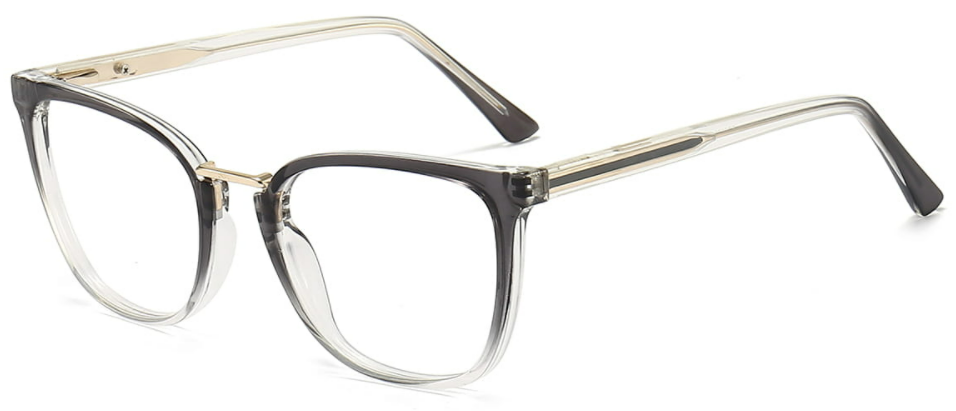 Three best sunglasses for oblong face
Make sure to take these sunglasses with you if you're planning to frolic in the outdoors soon!
1.Lucas Square Sunglasses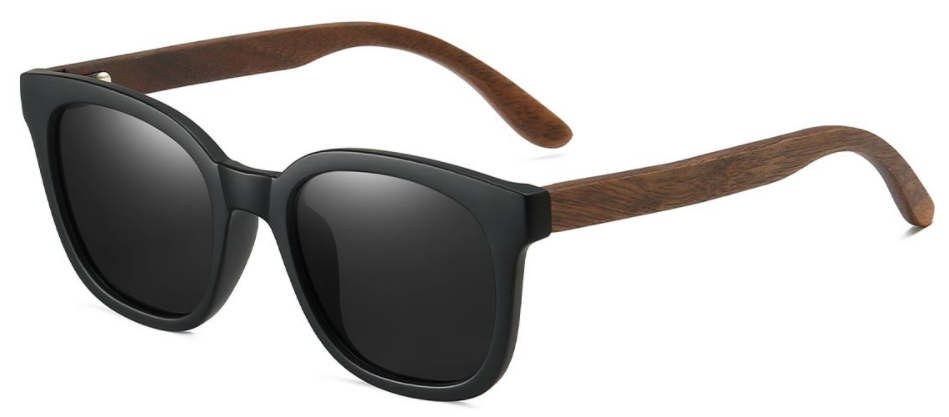 Once you start wearing the Lucas sunglasses when going outside, you surely won't leave home without them. This pair combines style and wearability with its PC+Wood material, ensuring that it doesn't easily slip off your face. The retro style will appeal to your creative style and offers the ultimate protection against harmful UV rays and glare.
2.Winola Aviator Sunglasses

The Winola is an all-time favorite because it's extremely stylish yet does not compromise your convenience. It boasts a large field of view and high-quality metal rim with a lightweight construction that screams comfort. It's the trendy sunglasses that come in four fun color options and a chic case that you'll want to flaunt around!
3.Ethan Cat Eye Sunglasses
The thick and head-turning Ethan frames make you a star anywhere you go because people won't be able to keep their eyes from you. These sunglasses may look heavy, but you'll be surprised how lightweight they are once you wear this pair. It's a great retro style that accentuates the best features of your oblong-shaped face.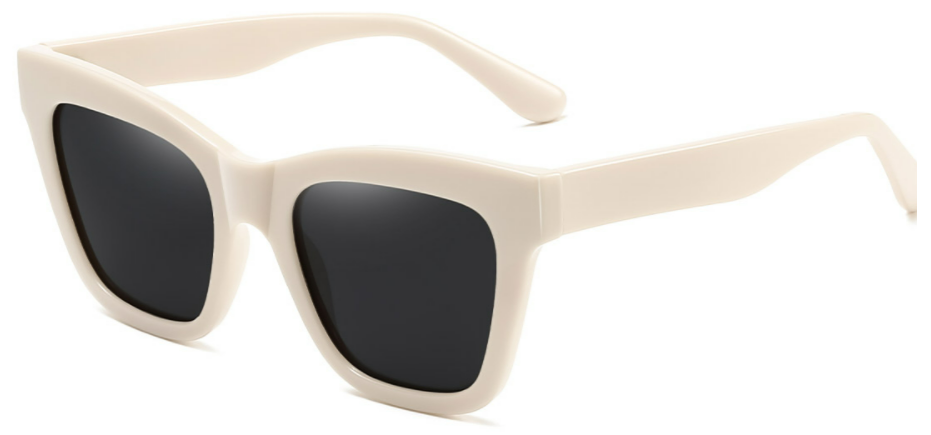 Final thoughts
You can try out the best eyeglasses and sunglasses for oblong faces in this guide and make sure to check Lensmart for the latest styles and trendy pieces that will complement your beauty!
Recommended articles:
How to find the best glasses for long faces?

How to find the best glasses for small faces?
How to find the best eyeglasses and sunglasses for oblong face?
How to find the best eyeglasses and sunglasses for round face?