10 recommended stylish cat eye glasses for women
Cat eye glasses are the quintessential frame style for women because they are stylish and fun yet sophisticated and elegant at the same time. Sometimes called horn-rimmed glasses, these frames come with a trademark upswept shape that widens towards the outer edges. They certainly resemble the eyes of a cat, hence the name.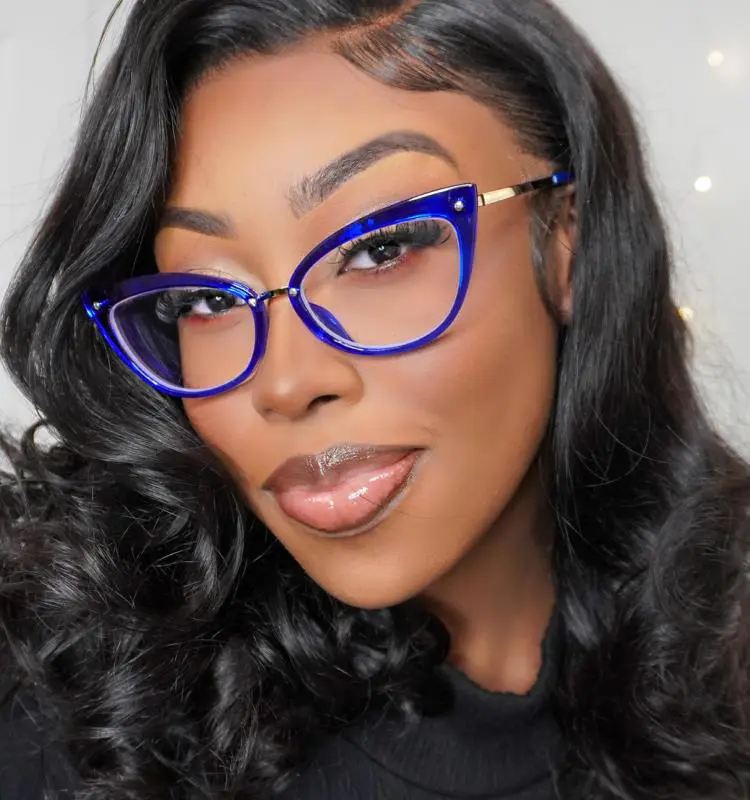 Why Are Cat Eye Glasses So Popular?
Cat eye glasses were at the height of their popularity during the 1960s, although they first became trendy during the 1950s, when women wore them along with the distinct beehive hairdo that was so stylish back then.
When cat eye glasses were first introduced, most eyeglasses just came with round frames to accommodate the standard shape of the lenses. With the unique shape of the cat eye frames, they instantly became a hit especially among the women because they were very flattering to the face.
Over the years, eyewear designers continued to create new and innovative designs of the basic cat eye shape and the style continued to be among the most sought after options in women's eyewear.
What Color of Cat Eye Glasses Frames Are Best?
Cat eye glasses come in a wide variety of colors. The best color would ultimately depend on one's personal preference, along with their skin tone and hair color. However, if we base our choices on the best-selling cat eye frame colors in the past year, we would have to go with black, red and tortoiseshell.
1.Black is always a classic choice and looks great in any item, and eyewear is no exception. Black is elegant, cool, and goes with any skin tone or outfit.
2.Red, for some reason, has been very much in demand lately. It is the personification of power, sensuality and is a definite fashion statement.
3.Tortoiseshell is among the colors of eyeglass frames that never go out of style. They are versatile and are suitable for all occasions and flatter all skin colors.
10 Recommended Stylish Cat Eye Glasses
You can never go wrong with deciding to buy cat eye glasses. However, you do need to consider some factors in order to find that perfect frame for you face. To begin with, the face of your shape is a major factor. Yes, cat eye glasses do work well for all face shapes but you still need to look carefully to see which one fits your particular shape perfectly. To help you in your search, here are the 10 most highly recommended stylish cat eye glasses for women today.
1. Persia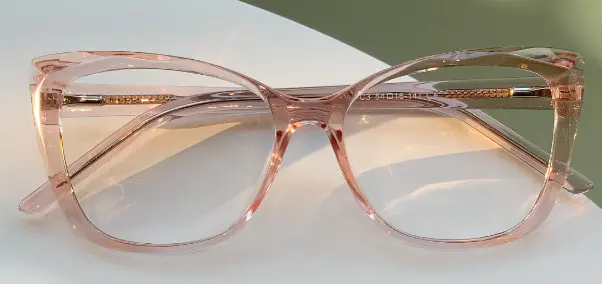 These are the ideal pair of glasses if you want to look stylish without going overboard. They are great for daily use and the light weight makes them very comfortable to wear. Instead of hiding your eyes, the full rim will actually draw attention to them. Persia is available in transparent, which is the best-selling option, as well as pink, black and tortoiseshell.
2. Chrysanthe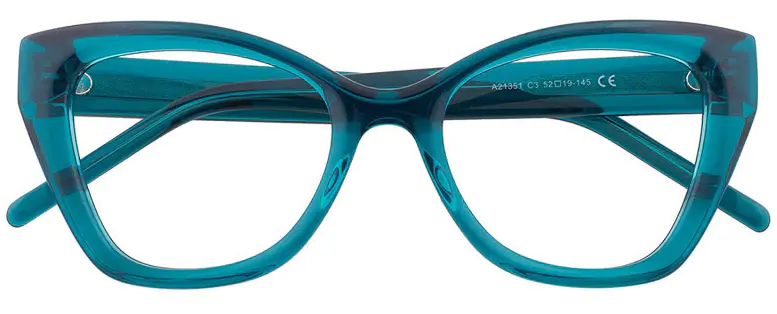 This fun and functional pair of cat eye glasses are actually a unisex style. It has just the right angles to give it the classic cat eye shape but without the dramatic uplift at the outer edges that make other cat eyes extremely feminine. The Chrysanthe is a very sensible yet very stylish pair that works for any face shape.
3. Leire

If you are looking for elegant sophistication at a budget friendly price, the Leire cat eye glasses are your answer. These glasses are vibrantly youthful and can easily take years off your face. They come with blue light protection, making them highly recommended for wearing at the office where you are in front of the computer all day. They also fit nicely on young people attending virtual classes.
4. Dakota

The most popular colors of this cat eye frame are pink and wine, but it is also available in classic black, red, white, transparent and tortoiseshell. The Dakota frame is a great choice for a woman who is young, fashionable and wants to exude great style that makes her stand out in the crowd. The fine details on the edges of the frame give a nice added touch personality to the frame.
5. Joska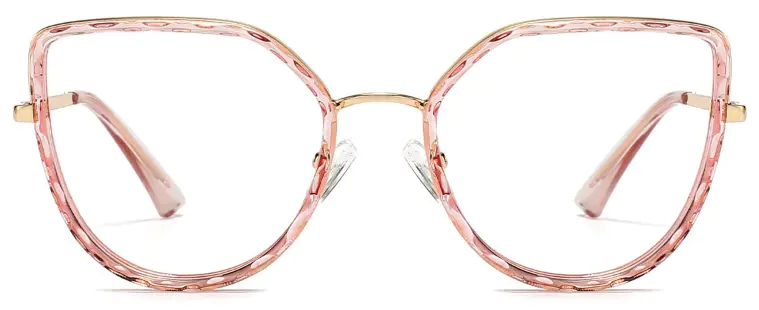 Another fun and quirky pair of eyeglasses, Joska has a unique butterfly shape that gives it a fresh and youthful appeal. It comes with blue light protection and is extremely lightweight, making it easy to wear all day. In fact, they are so light that you can even forget you have glasses on. The color options, such as pink, brown tortoiseshell, grey tortoiseshell, and transparent, are also very pleasing to the eye.
6. Zephyr

If you think cat eye glasses are all about fun and playtime, then you should think again. The Zephyr cat eye glasses are one of the styles that will immediately draw respect and admiration. As soon as you enter a room, people will be drawn to the commanding aura that your powerful glasses exude. These elegant glasses come in wine, tortoiseshell, black and white.
7. Ozara
Nothing could be daintier than the Ozara cat eye glasses with the adorable gemstones adorning its outer edges. These pretty frames will not only draw attention to your eyes but also add oomph to your entire outfit. It might be a little too much for daily use at the office, though some women will definitely be able to pull it off. Nevertheless, the Ozara is the perfect eyewear for special occasions where you want to look extra radiant.
8. Aiyana

This is one of those sensible glasses that manage to look very stylish at the same time. The Aiyana comes in black, wine and pink, and has a special scratch-resistant coating on the lens for added protection. It also has an anti-reflective coating that protects you from eyestrain. Perfect for daily use, especially for working women who are in front of the computer a lot.
9. Odette

This pair of cat eye glasses comes only in tortoiseshell, but what else would you need? The combination of the style and the color of the Odette glasses make it a must-have for every strong, independent woman who knows how to have some fun. The print will make your eyes pop and pair very nicely with any kind of outfit.
10. Behati

Spontaneity is the first thing that comes to mind when you see this charming pair of cat eye glasses. Wearing the Behati is pretty much like being in a masquerade ball but instead of hiding your eyes, you are actually putting them on a showcase with these stunning glasses. The Behati is studded with faux diamonds all along the lower edges.
With these glasses on, who needs jewelry?
Recommended articles:
Eyeglasses trends 2023: popular glasses styles
Eyeglasses color guide: what color fits you best?
What face shape best suits cat eye glasses?
6 selected cat eye sunglasses for men and women
The best glasses frames for women in this year
The best sunglasses for women: keep trendy
Buyer guide to stylish eyeglasses for women
How to buy the best glasses for diamond face shape in 2023
Reading glasses for women: how to buy the best pair?