Guide to buying the best glasses for bald men
For many years, men have had to contend with baldness. Some have been devastated by it, and others have embraced it. In recent years, men have taken to shaving their heads when they start losing their hair, making baldness a trend.
Just as with women, your hair is part of your facial appearance. With the loss of hair, your facial appearance will, however, not change much. Bald men have different shaped faces as well and for this reason, it is important to look for the right shaped glasses for them.
We have a large selection of sunglasses and eyeglasses for bald men that will fit any face shape at Lensmart.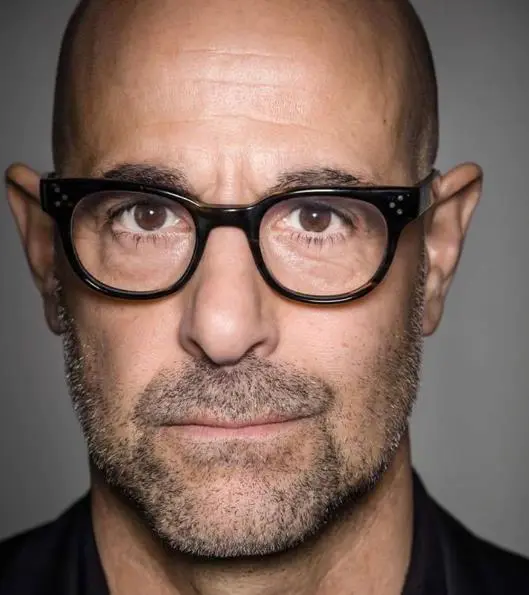 Famous Bald Men with Glasses
Many famous men have simply embraced their baldness and are quite comfortable with it. It has not changed their popularity at all. Hence, when they wear glasses, other men will surely be influenced by them.
One of the first names that comes to mind is Howie Mandel, who has been on television screens around the world. He always wears his glasses and enjoys what he does. You will find that his choices are mostly round glasses, such as Malin. That is because the shape of his face complements that well. Even so, he also wears some other shapes that complement his face shape well.
Samuel L. Jackson is another famous actor who lost his hair over time. Even before that, though, he has been an avid wearer of various glasses and sunglasses. He has another face shape that can wear almost any shape of glasses. He too loves round glasses, but rectangle glasses like Eden work well for him too.
What Glasses May Look Good on Bald Men?
Again, it will depend entirely on the face shape if you choose glasses for bald men. In most cases, it is not difficult for the person to choose glasses as the shape does not really change with baldness. Hence, bald men can simply continue to wear the style, shape, and color they wore before.
Having said that, though, most bald men choose round, square, or rectangle glasses as they work best. The most important feature to look for is the shape of the glasses that best contrasts baldness. Even though round glasses are not recommended by some, they have to be individualized because of the shape of the head as well.
How to Find the Right Glasses for Bald Heads
If you are bald, it cannot be emphasized more that you need to know your face and head shape if you are going to choose glasses. Once you know the shape of your face, it is easier to find the right glasses for bald men. You can choose the glasses as follows:
For most of the face shapes, such as oblong, rectangular, round, square, diamond, triangle, and inverted triangle face shapes, you can wear square, round, browline, aviators, rectangle, and oversized glasses.
It depends entirely on the frame, type, and color you want as well. It is also important to note that square and round shaped glasses are not all excluded from the square and round faces. The choice you make depends on the size, the shape, and the color. For example, for the round face, you may want to choose something like Zo with more angular lines.
Three Best Eyeglasses for Bald Men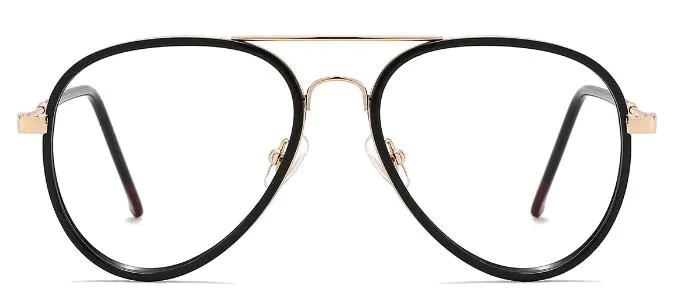 We offer you a choice of several glasses that will be best for you when you are bald. You will find that our aviators in the form of Doyle are an excellent choice. They are compact, and because of their shape, it draws the eyes downward, pulling together the overall look. The combination of black and gold pulls the look together further.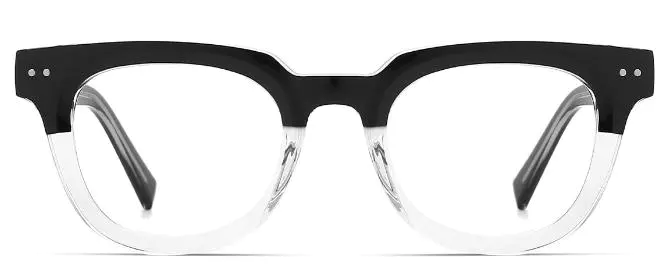 Arlo is a pair of square glasses, but because of the frame setup, as a browline pair of glasses, most bald-headed face shapes can wear them. Even those with square and oblong faces can wear these as they are slightly narrower and rounded at the bottom.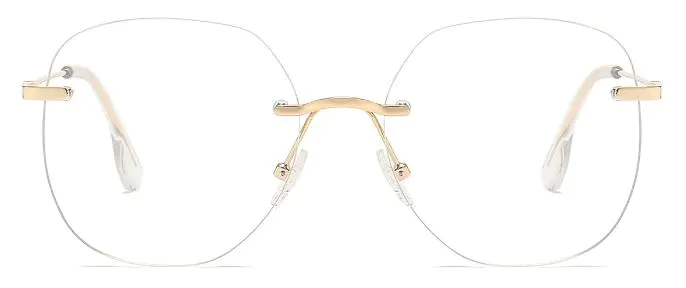 Kila is perfect as it is rimless and oval. This means that it is clear and will not have an effect on the appearance in terms of the face shape. Most face shapes would therefore benefit from these glasses. It is also slightly oversized, which makes it trendy as well as suitable for most men with bald heads.
Recommended articles:
Picking the best sunglasses for big heads
5 stylish glasses for big nose

What are the best tortoiseshell glasses for men?
How to choose the right eyeglasses for seniors?