8 best trendy sunglasses for men & women in 2023
Sunny days have finally arrived, which means time to show off those new pairs of sunglasses for your outdoor adventures. For most people, choosing the right frame is easier said than done. Each year trends change and it would be fitting to know what's in style this 2023 before buying a new pair of sunglasses.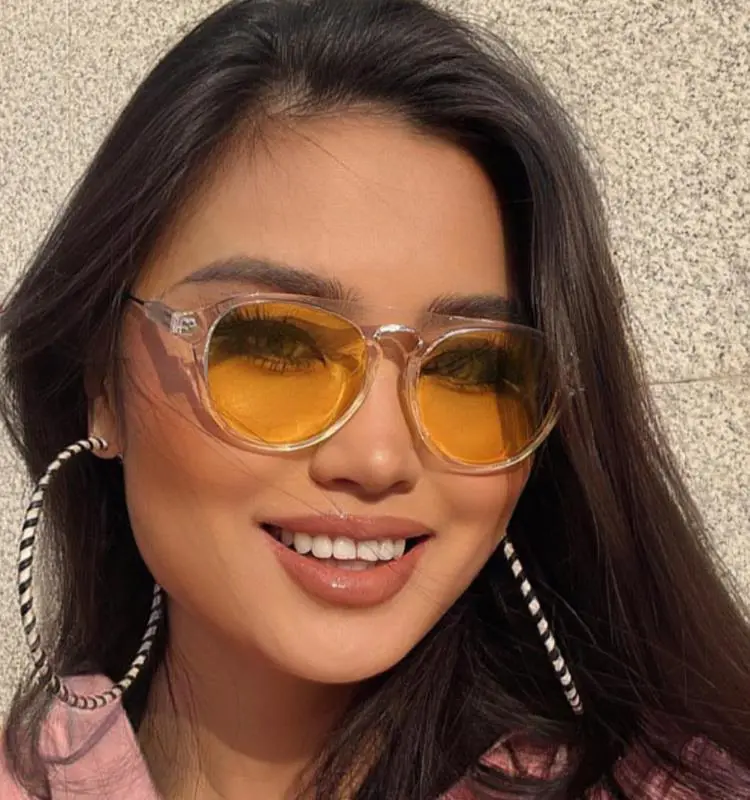 What are the most popular shapes of sunglasses in 2023?
You surely don't want to miss these sunglasses styles and shapes which are popular this year. Check out the list below and choose your favorites.
1. Oversized frames. A big pair of sunglasses not only wholly protect your eyes but also bring character to the wearer. If you want to look fantastic and stand out from the crowd, a good pair of colorful, oversized sunglasses can come in handy. This style was famous during the 90s, and manufacturers today have innovated oversized frames for a classic and modern style.
2. Rectangular frames. This frame style is not going anywhere despite being in style for years. While wearing them, you can try the style with a fresh color for a retro and nostalgic feel.
3. Cat-eye sunglasses. Cat-eye sunglasses are classics that exude a cool look for anyone who wears them. These frames might be vintage-inspired, but you can find angular cat-eye styles that give retro and modern vibes. You can have those with thin edges or bolder rims.
4. Barbiecore styles. If you're reading this for the first time, Barbiecore is generally associated with Barbie. You can have frames with rims and edges in vibrant or hot pink. It's one of the trendy sunglasses you must try this year. Beat the summer heat with bright and colorful pink frames.
5. Sporty frames. Whether you're into sports or not, getting at least one sporty pair of sunglasses might be fitting if you want to add more character to your fit. Since outdoor and physical activities are also the trend this year, sports sunglasses are always essential.
How to buy the right sunglasses for women?
Everyone has their preferences when buying a new pair of trendy sunglasses. Getting the right sunglasses for you also entails considering different factors.
1. Face shape. It's one of the basic factors when selecting sunglasses for women. Ensure that the frame style must accentuate your facial features instead of overpowering them. For example, if you have a square face, you can opt for round sunglasses.
2. Color. It's all about getting the right contrasts when choosing frame colors. Warmer skin tones can opt for olive, coral, honey, and dark red shades. If you have a cool complexion, you can choose blue, green, pink, blue-green, magenta, or purple frames.
3. Materials. If you frequent the outdoors, you'll probably use these trendy sunglasses most of the time. This is why considering the frame's material is essential to guarantee its durability. You can ask your sunglasses store or manufacturer for the specifics.
How to buy the right sunglasses for men?
Choosing the right trendy sunglasses for men is the same for women. You can consider the factors mentioned above, like the face shape, frame colors, and the materials used. The cost of your sunglasses will also matter, and you must get your money's worth. It could be expensive if you're buying designer frames or planning to add prescriptions on lens types on your sunglasses. Generally, sunglasses today are designed to fit the styles of men and women.
8 best trendy sunglasses for men & women in 2023
Which among the trendy sunglasses today to choose from? Here are some of the most popular sunglasses frames and styles you can take inspiration from when buying a pair.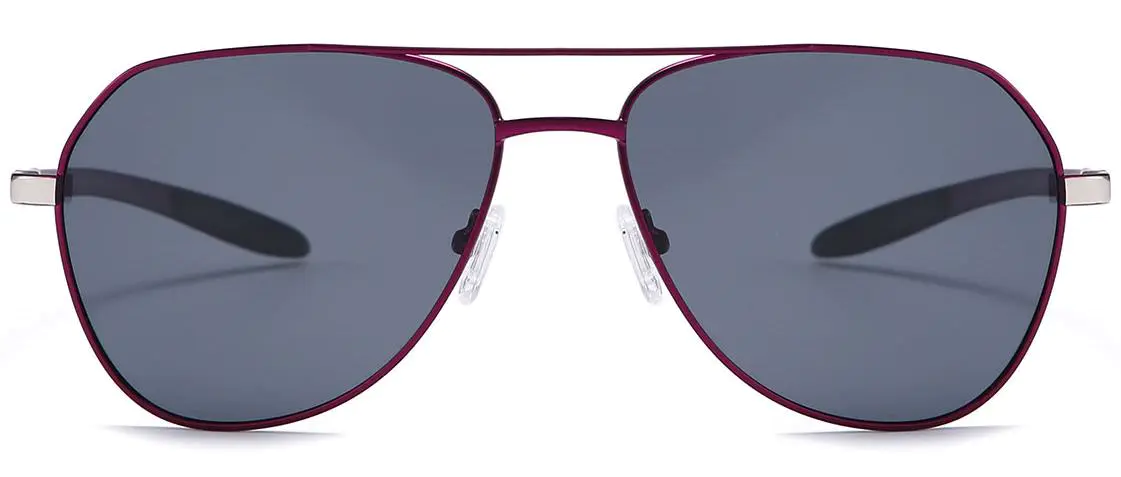 Aviator sunglasses are your go-to frame if you prefer the classic look. This pair of sunglasses comes in a slightly darker tint on its lenses with purple borders on the rim. While the frame might be suggested for men, you can customize its colors to highlight some femininity in the sunglasses.

These fancy frames fit women who want to be stylish at parties and special occasions. These sunglasses are perfect for summer as you can customize the lenses into colors like blue, pink, black, or brown. They're like those small, oval sunglasses in the 90s.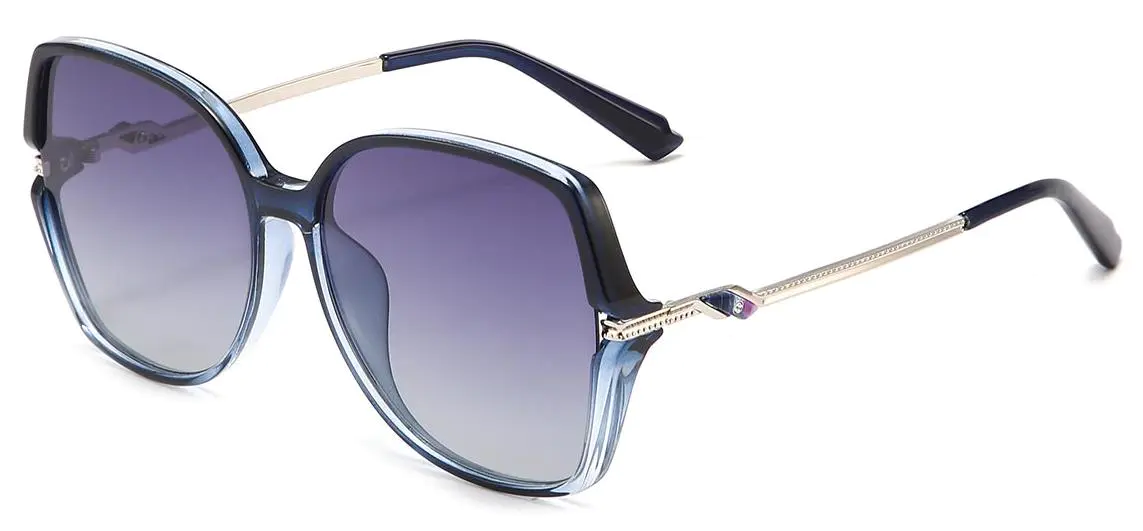 Square-shaped sunglasses are ideal for those with round faces. These Caroline frames provide character to your look with their angled corners and straight lines. Also, the style is relatively oversized, allowing complete eye protection from the sun, dust, and possible debris outdoors. The lenses also come in cool hues, perfect for sunny days.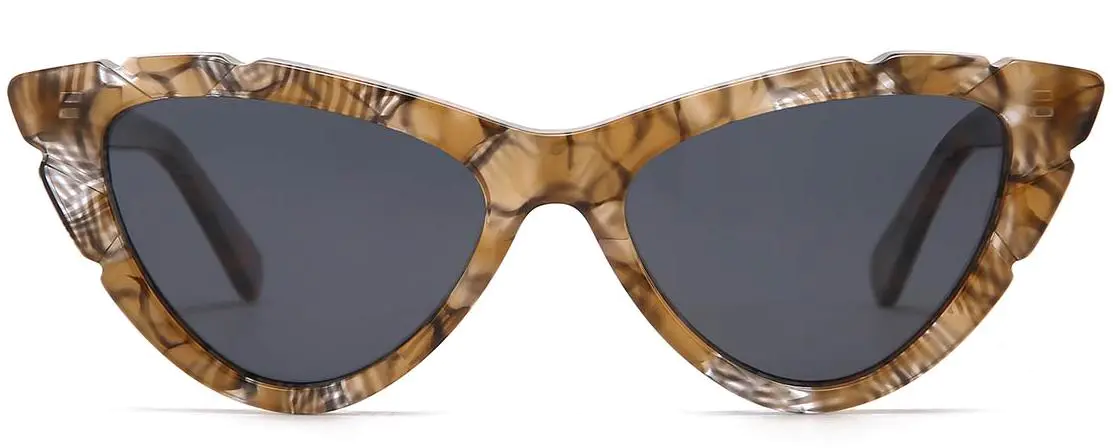 A good pair of cat-eye sunglasses is all you need when traveling and enjoying the outdoors. The marble print on the borders makes the frame look like butterfly wings. It's elegant, fashionable, and attractive. These frames are the classic cat-eye in the 50s and 60s.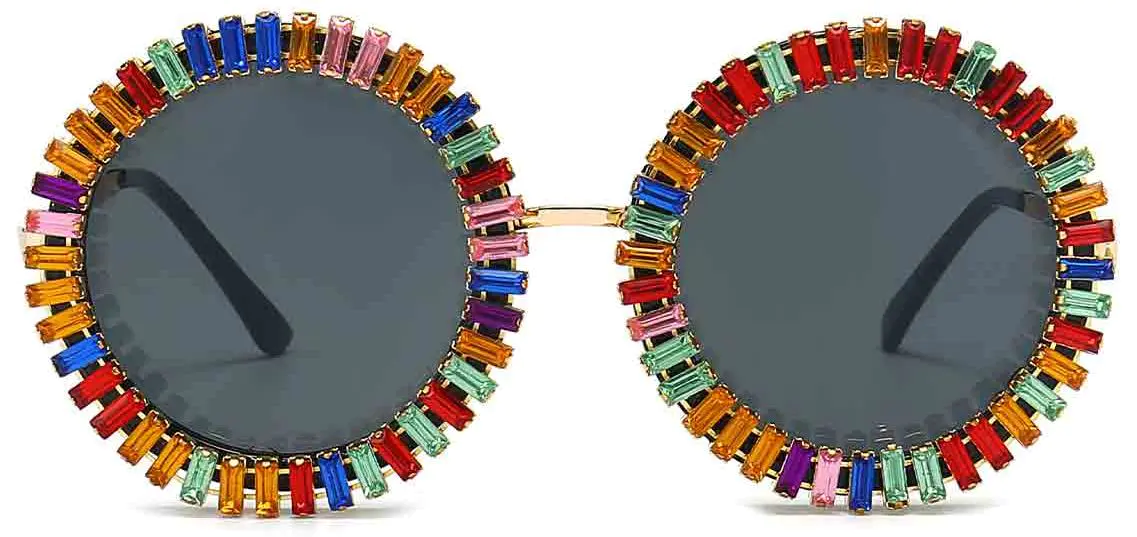 You should get these Sofia round trendy sunglasses if you want to play with colors on your frames. The rim borders have diamond details in different colors, which look like a rainbow. You will feel lively, cute and will surely stand out in the crowd. The rim borders can have colors black or gray colors.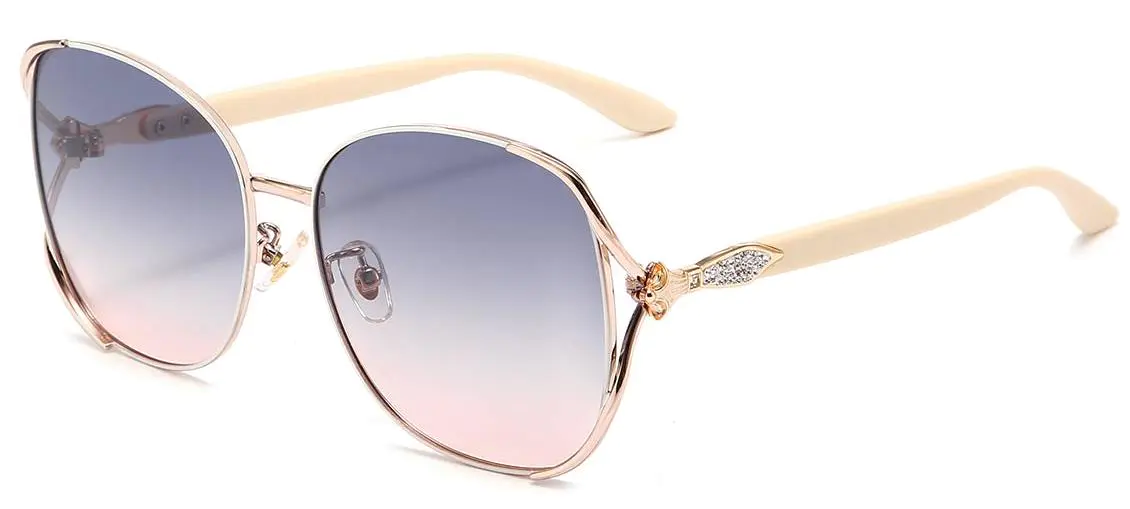 The pastel hues on this pair of sunglasses are a must-have. It's charming and easy on the eyes as the colors are not too bright but not very dull. Round-shaped faces can wear these square frames from Adeline. You can customize its colors from gold and gradual purple to gold and blue-pink combinations.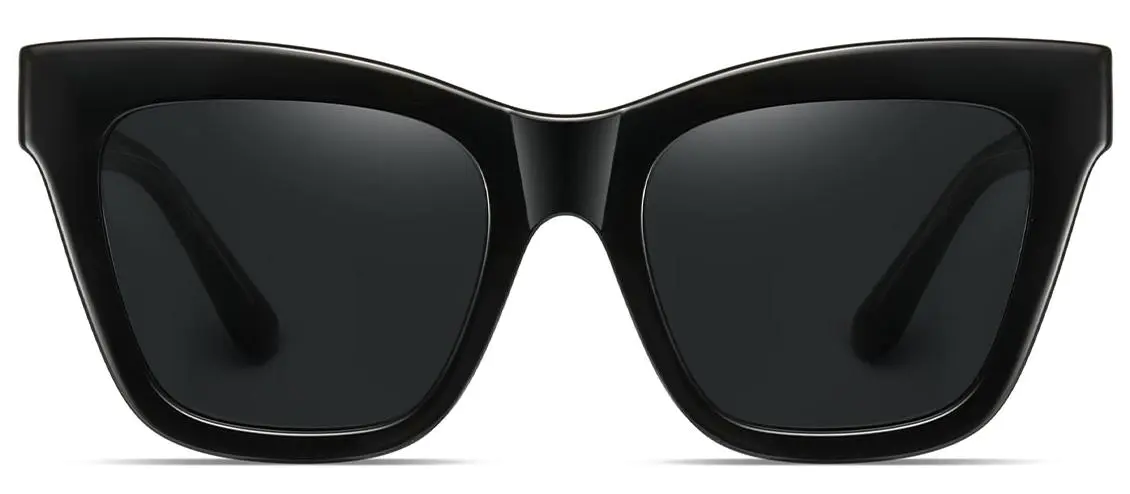 If you're looking for classic and trendy sunglasses, these all-black, cat-eye sunglasses are ideal. You can choose alternative colors like milky white, gray, orange, and dark green combinations. The frame has a simple design but guarantees durability, so you'll always get your money's worth.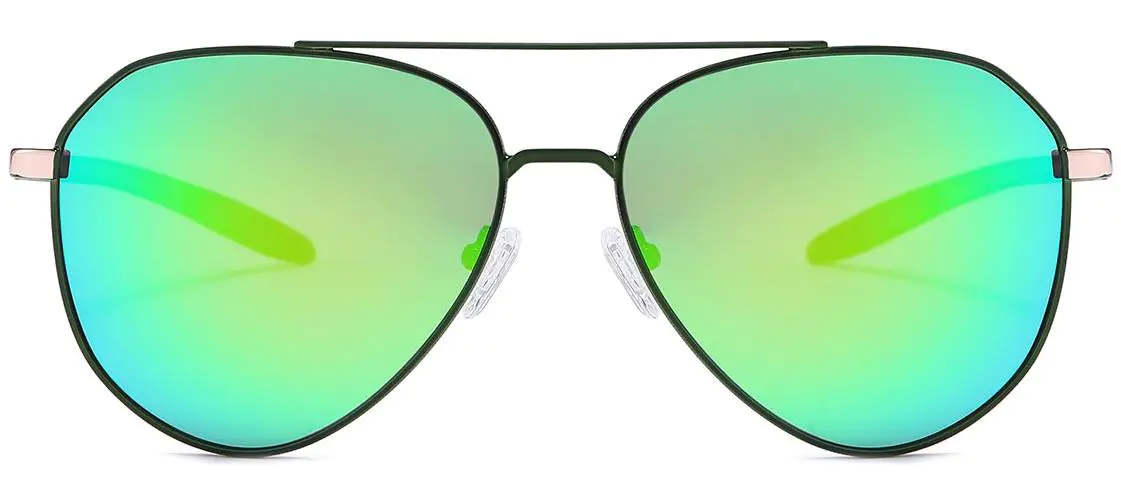 These aviator frames are as vibrant and colorful as the rainbow, perfect for summer. The lenses can be customized to green, gray, brown, blue, black, and silver colors. The temples and nose pads ensure a snug fit so the frame won't fall off during physical outdoor activities.
Related articles:
Eyeglasses trends 2023: popular glasses styles
The best clip on sunglasses for glasses in 2023
Best sunglasses for men: 2023's new style
2023's best sunglasses for women: keep trendy
The best designer sunglasses for women in 2023
Reading glasses for women: how to buy the best pair
How to find the best clip-on sunglasses for you?
Buying the best heart shaped glasses