Buying the best heart shaped glasses
The heart-shaped eyeglasses are a great way to wear a statement where everyone can see it. This unique eyewear is an on-trend fashion that adds a creative twist to any outfit. It's appealing to the young and young-at-heart, making it a style staple for fun-loving individuals.
Should you own a pair of heart eyeglasses? Here's a quick rundown of why this frame shape belongs to your closet.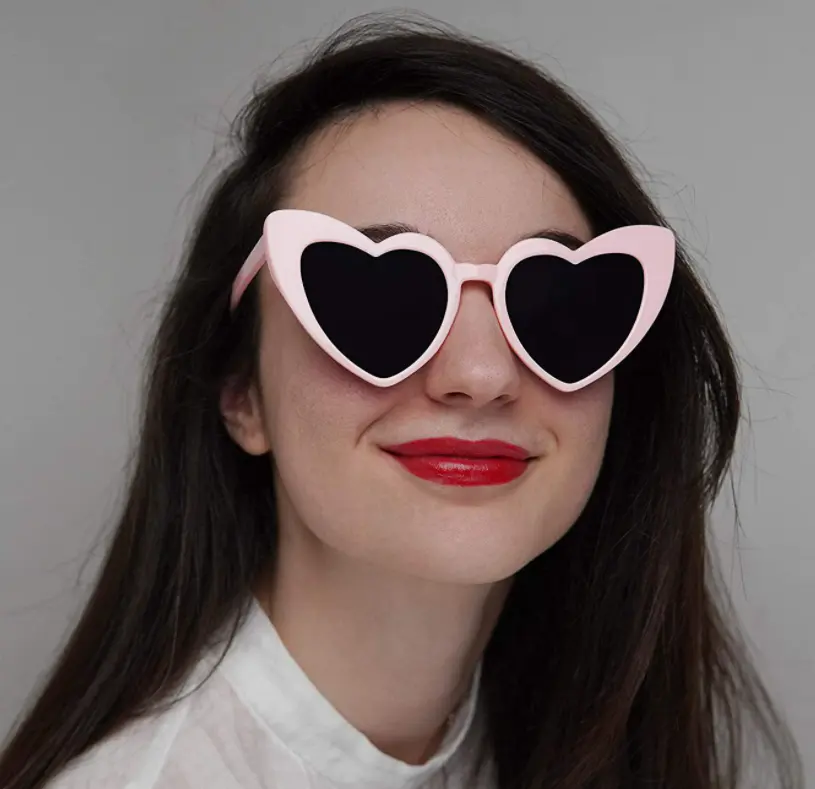 Heart-shaped eyeglasses: the style that flatters
While heart-shaped specs might not be the typical first pick, it certainly gives an oomph factor to the wearer. The unusual design is a lovely accent that flatters a woman's face. However, it is not exclusive to the ladies—men can confidently wear this shape since it makes them appear thinner and taller.
Eyeglasses with a unique heart shape made their first appearance in the 1950s. The Stanley Kubrick movie Lolita then popularized these glasses in 1962. It made a great impact on that decade's pop culture. This new style became an icon, which built the foundation for its trendy appeal today.
People who choose this eyewear love a bold fashion statement. It attracts onlookers, mainly since not many are confident enough to flaunt it. However, this style adds a creative sense to any style. It's rewarding to pull off a getup with heart-shaped eyewear, letting you stand out from the ordinary.
Here are some of the characteristics of heart shaped glasses.
1. Shape
This style's most obvious feature is the heart shape that you don't see often in an eyewear frame. It is rarer than rectangular or round glasses frames and only a few styles are available. It's almost like a limited edition when you own a gorgeous heart frame.
These days, you can go to an optical shop and ask for a customized pair of specs. Otherwise, you can do a virtual try-on online at Lensmart to find the best heart-shaped pair that will fit you perfectly.
2. Size
Most heart eyeglasses come in standard sizes, although manufacturers also make this frame style for petite faces. Small heart frames have shorter temples and arms, making them ideal for narrow-faced people. They make a great choice for children who want fun spectacles. They are typically lightweight and made of plastic, which is comfortable to wear for kids.


3. Design
The usual shape for heart shaped eyeglasses is rectangular but manufacturers continue to innovate frames. You can have a cat eye glasses frame or triangular specs, giving the impression of a lovely heart shape. The advanced techniques of making eyeglasses allow optical shops to create frames with different colors and designs, ensuring that you can choose to your liking.
However, heart lenses are typically thicker than regular ones, so that's one thing to consider when picking this frame type.
What face shape can match heart style glasses?
The flattering quality of heart-shaped glasses makes it a versatile accessory. Practically anyone can wear this frame. The catch: you must wear it with confidence! It's a statement piece that looks great on anyone who wears it with poise!
If your face is more bottom-heavy, such as round, triangular, or square, you can select a cat-eye or triangular heart frame. This style softens your facial structure and lengthens your face. Heart-shaped glasses accentuate your best features such as your eyes, forehead, and cheeks.
Heart-shaped prescription glasses
Do you need prescription glasses but want a heart-shaped frame and lens? You should know that this type usually has thicker lenses. If your eye grade is at a high level, you might find it uncomfortable and heavy to wear.
This frame is almost always wider than standard eyeglasses. It means that you experience slight discomfort when watching TV or reading. However, most heart shaped glasses are already optimized for the wearer's comfort, so this potential issue isn't something to be worried about.
Stylish heart-shaped eyeglasses for you
Do you need some expert suggestions on what to choose? Here are our recommendations for you.
Oona Heart Shaped Glasses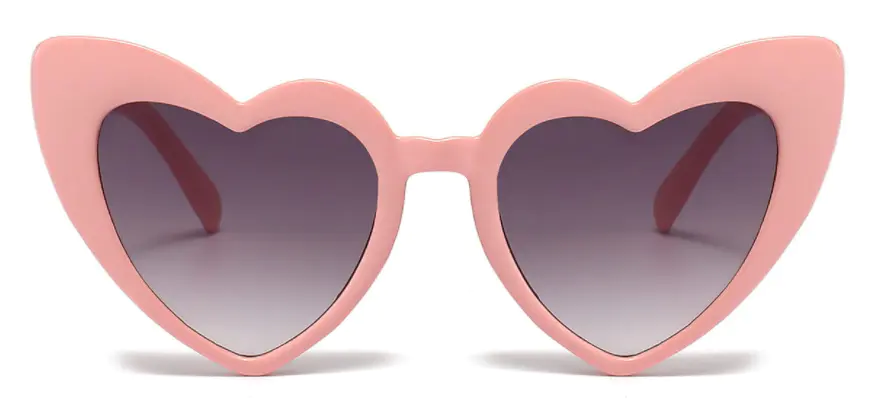 The Oona Eyeglasses are everything a bubbly girl loves! It's a unique heart-shaped cat-eye frame that comes in different colors and designs. It is made of high-quality Tr90 material that's lightweight and durable.
If you are more into a thick frame, this option is your best bet. It's anti-reflective, anti-scratch, and waiting for you to own it!
Kajila Heart Shaped Glasses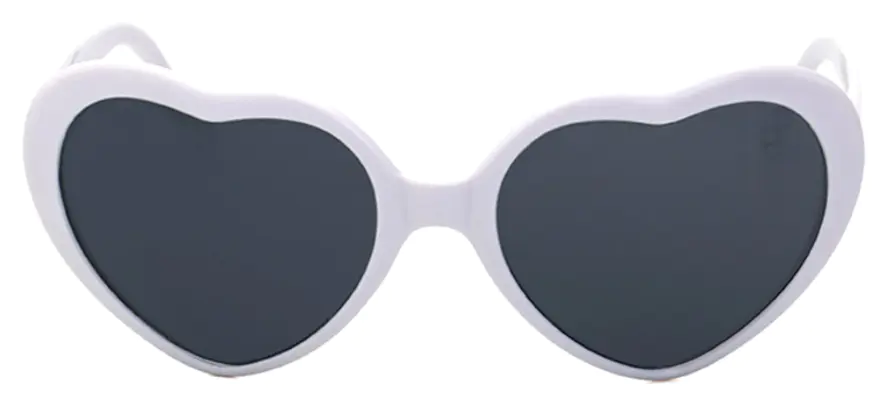 With a thinner frame, the Kajila Heart Glasses are the perfect blend of sensibility and style. It is also made of sturdy Tr90 material and comes in different colors to match your preference. If you want a subtle yet eye-catching heart shape frame, the Kajila is made for you.
This eyeglass has anti-reflective and anti-scratch lenses, ensuring that they last through regular wear and tear. It's stylish and affordable—the killer combo for accessories!
More articles:
Eyeglasses trends 2023: popular glasses styles
Know your face shape and find the right glasses