Guess glasses: buying guide for men & women
The Marciano brothers established Guess in 1981. They practically left southern France to pursue their dream in the United States. Inspired by their European influence, the two showed their innovative skills and entered the apparel industry. Through the years the brand became the symbol of an adventurous, sexy, and young lifestyle. Besides apparel, the brand also ventures into selling accessories.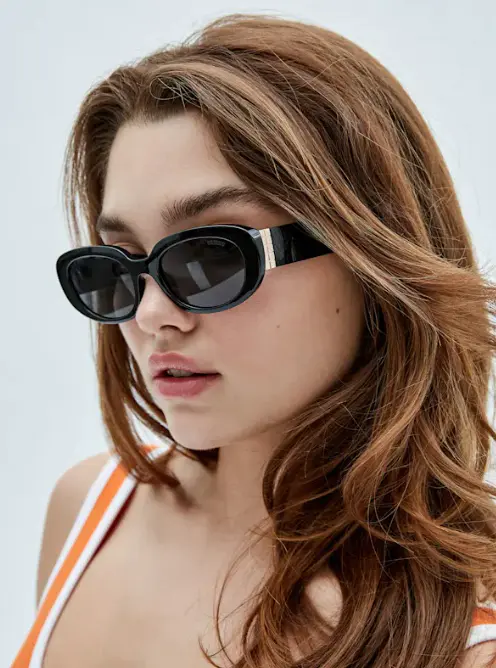 The sunglasses and optical frames are contemporary designs dressed with trendy applications. Generally, their collection embodies the brand's core values, along with daring and fashion-forward combinations.
Are Guess glasses good quality?
Decades have passed, yet Guess glasses still embody the trendy and casual California lifestyle. Surely you can trust that the brand will only provide the best quality. Additionally, its eyewear collection offers men and women an aesthetic style, modern shapes, and retro influences. You might also see the slightly curved style and accents show a luxurious look with trendy patterns and colors resulting in a more playful design that will make a statement of its own.
Additionally, the brand consistently updates its designs. The classic shapes of Guess glasses are updated with modern twists through bold colors and reflective shades. Its aviator collection continues to be the highlight every season offering classic styles for men and women.

How would you know if the Guess glasses are real?
Suppose you are not fond of buying branded eyewear; it would be challenging to distinguish between real and fake eyewear. Check the list below for some pointers that might help you verify the authenticity of Guess glasses.
1. The logos of authentic eyewear are usually placed on the inside of the earpiece, arms, or lens. Additionally, the logo uses consistent size, colors, and font.
2. Look for the model number. It is consistent, whether you decide to buy Guess glasses in a physical store or online. You can then visit the manufacturer website and verify the number.
3. Check the box. Authentic Guess glasses must arrive in a branded box. There must be a label with the manufacturer information and a barcode at the bottom of the box.
4. The carrying case of the eyeglasses must look new without any scratches and marks and with clean edges. You might notice some discoloration of the case if it's older.
5. In most cases, there is a logo etched on the right side of the lens. Also, the dimensions of the nose frame usually appear on the glasses nose buds.
6. There should be consistency in the font, logo, and model number. The figures on the box must be identical to the numbers on your Guess glasses.
Buying guide for men
Guess provides a vast array of eyewear for men.
● Several popular glasses styles for men include aviator glasses, oversized glasses, and shield sunglasses.
● Men can also choose among full rim, semi-rimless or rimless frame designs.
● Stylish Guess glasses can also have corrective lenses. Additionally, you can get UVB/UVA protection while enjoying polarized lens options for better visibility on water or in the snow.
● Guess has various styles to cater to different faces, shapes and sizes.
Buying guide for women
In some cases, women also look for designs that will fit the shape of their faces. The shapes of your Guess glasses must be the opposite of your face shape. Also, the glasses width must be proportional to the width of the wearer's face. See the suggestions below.
● Oval-shaped face individuals can choose among different styles, including aviator, cat-eye, round, or square glasses.
● Square-faced wearers can look for frames which balance strong lines. These include round or oval, butterfly, and aviator glasses designs.
● Angular frames like square, cat-eye, and geometric are ideal for round faces.
● Heart-faced wearers can look for frames wider than the forehead to create balance. Styles like round, aviator and cat eye glasses are ideal.
Of course, these frame suggestions are also beneficial for men who are particular with styles and angles.
Is buying a branded glasses worth it?
Branded frames are durable so generally, they will save you from consistently buying glasses. However, you should also know that they can be expensive considering the brand and the materials used to ensure quality. If you have the money to invest in one, then it can be ideal.
Recommended articles:

Magnetic clip on sunglasses explained
Guess glasses: buying guide for men & women
Are clubmaster sunglasses in style?