Tips to select the best oversized sunglasses
Large-framed sunglasses, often known as oversized sunglasses, are frequently worn as a fashion statement. They also make a strong statement that you don't have to say anything. Sunglasses with a large frame say a lot about you. They broadcast your mood to the rest of the world while evoking Hollywood stars' casual demeanor.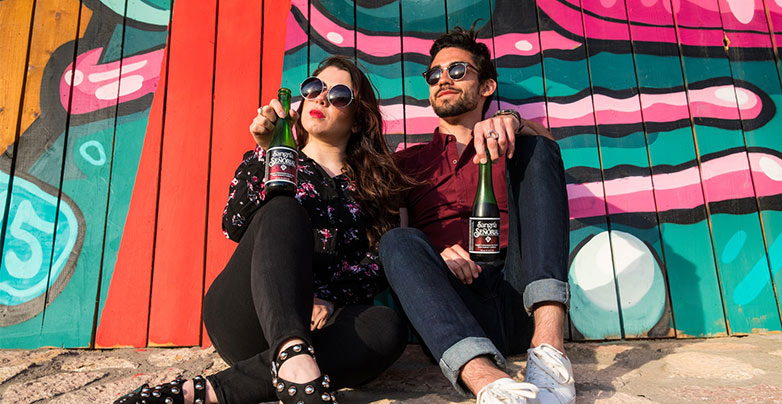 When First Lady Jackie Kennedy started wearing them in the 1960s, the oversized sunglasses style became fashionable. She began wearing the spectacles to maintain a low and inconspicuous profile, since they were a fashion icon of her day. Who can forget Audrey Hepburn wearing those enormous sunglasses in "Breakfast at Tiffany's"?
Since then, several celebrities have embraced the big trend, ostensibly to travel discreetly. Oversized sunglasses, on the other hand, do little to conceal their identity. Contrary to popular belief, this is not the case. As they sashay around the airport appearing stylish and unreachable, the glasses actually function to draw even more attention to them.
What is the size of oversized sunglasses?
The only need for enormous sunglasses is that they be bigger than conventional sunglasses. If you're worried that this design will be too much for your face, keep in mind that these trendy babies come in a variety of sizes and frame thicknesses.
As a result, you may choose the size, thickness, and shape that best suits your needs. There's certain to be a pair that bears your name. Keep in mind that larger lenses provide greater protection, making giant sunglasses an excellent choice for summer days spent at the pool, park, or beach.
Who is ppropriate for oversized sunglasses?
Oversized sunglasses are suitable for everyone. As long as you know how to look nice in them instead of bug-eyed. Finding the perfect sunglasses frames and lenses to match your style and face is the key.
How big is too big when it comes to choosing the right pair of oversized sunglasses?
Oversized sunglasses may be both stylish and sophisticated when worn correctly. However, if you go too far, you'll end up appearing more bug-eyed than attractive. Going too big would make you look like a flamboyantly dressed kid playing dress-up with mommy's "big girl" spectacles. To be honest, the danger associated with large frames is enormous.
There's an art to obtaining striking colors that are strong and beautiful without crossing the line into embarrassing territory. Don't know where to draw the line? There's no need to be concerned: we've got you covered.
If you're not sure how to pick large sunglasses, keep these things in mind before you go out and buy your next pair:
1. Know about your face shape
Fashion is about finding a happy medium. Whether oversized or not, choosing fashionable hues that accentuate your finest features are all about choosing designs that balance with your natural characteristics.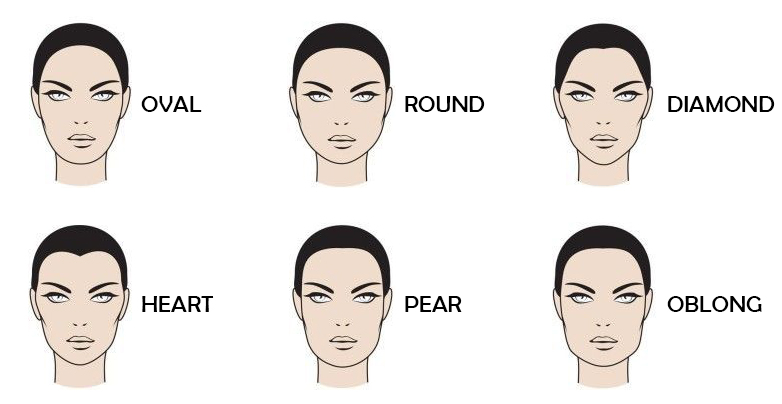 Styles with soft curves and rounded edges will look best on those with harsh, angular facades. For increased definition and balance, people with soft features can go for frames with strong angles and geometric designs.
2. No Cheek Touching
Whether you're relaxed or grinning from ear to ear, the large frames should fit securely on your face without touching your cheeks. If the frames come close to touching your cheeks, they're too large for your face.
3. Don't hide your Brows
Don't conceal your brows behind your spectacles; else, the whole impression will be strange. Choose a frame size that allows your eyes to peep out from the middle.
4. Frame your face
Oversized sunglasses should not be used to frame your face. They're too huge for you if the frames are broader than your face.
5. Arm Positioning
If the sunglasses' (arms) don't lie properly over your ears, they're too tiny for you. Men with bigger features are more likely to have this problem.
6. Frame Size
Select frames that are comfortable to wear. As the day progresses, an oversized sunglass frame that is too big for you may become too heavy and unpleasant. It's possible that wearing such a bulky, inconvenient item may cause you a headache.
7. The Smile Test
Take the Smile Test it always works. Move on to the next pair if the sunglasses visibly lift off your nose bridge when you grin. The way large sunglasses fit on your face should not be affected by your facial expression.
Recommended articles:
Everything you need to know about oversized sunglasses
Tips to select the best oversized sunglasses
Guide to choosing stylish oversized sunglasses for women