Best sunglasses for long faces in 2023
Summer is officially underway, which means it's time to style up with eyewear. For some people, shopping for a pair of shades is quick and easy. However, what of wearers with long, pointy faces? What frame designs are suitable for them? This guide reveals the best sunglasses for long faces that you can try for 2023!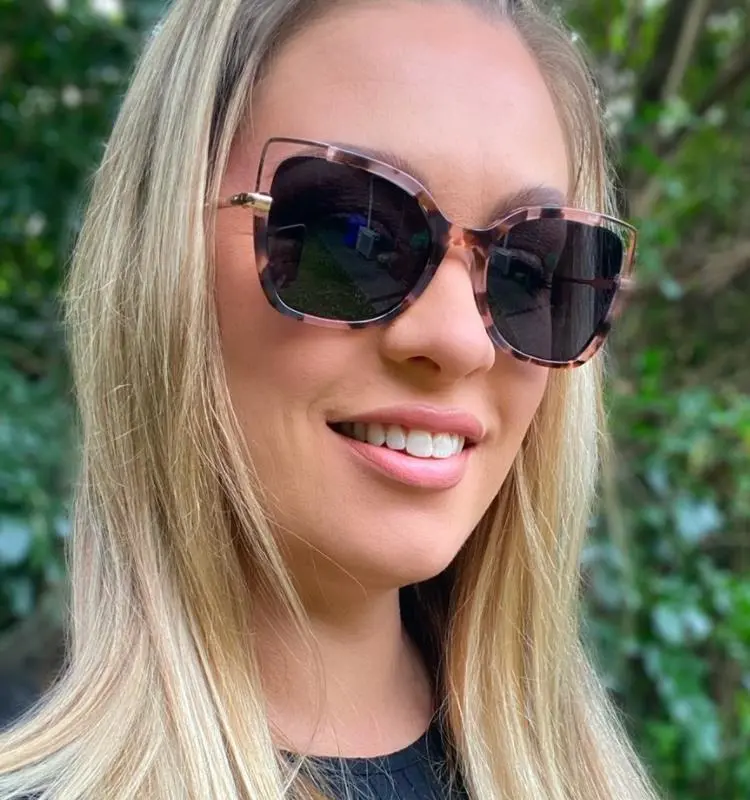 Features of long faces
In fashion prints and style guides, you will mostly find recommendations based on face shape. How do you know what type of facial structure you have? When you look in the mirror, your perception of yourself can be different from how others see you. Therefore, it's not unusual to struggle with identifying your face shape.
However, you don't need to fret—here's a list of the characteristics commonly found in long faces:
1. Your face has more length than width, which means it's longer than wider.
2. The forehead and jawline have an almost equal width.
3. Your forehead appears rounder at the hairline and is tall and wide.
4. The chin is sharp and pointed.
5. Your side profile and cheek area look straight and narrow.
If you see almost or all these features, it's safe to say that you have a long face.
What sunglasses look best on long faces?
Here are expert insights on what frames fit long faces. However, your style, comfort, and preference should also matter in your buying decision!
1.Thick square frames
The best sunglasses for long faces are those with thick rims and sharp edges. This design can shorten the length of the face while also adding more width. It helps to give more definition to the cheeks, making them appear more prominent.
2.Geometric sunnies
Trapezoidal (think horizontal rectangle) frames are trend-proof, meaning that they almost always belong to the top styles year after year. Therefore, they can become a wardrobe staple for anybody. The shape is very flattering for long faces and provides a sophisticated look when worn.
3.Cat-eye shades
You will fall in love with the vast selection of cat eye sunglasses today! The flair on the browline drags the attention away from the tall forehead. It's a cute and trendy shape that matches almost any outfit, from quirky to chic to formal.
4.Oversized sunglasses
The favorite go-to of people with long faces is a pair of oversized sunglasses. It makes the face appear wider and softens the pointy chin area. It enhances the symmetry of the face and protects your eye area from the sun's glare whenever you're out and about.
Five best sunglasses for long faces in 2023
1.Dafne Square Sunglasses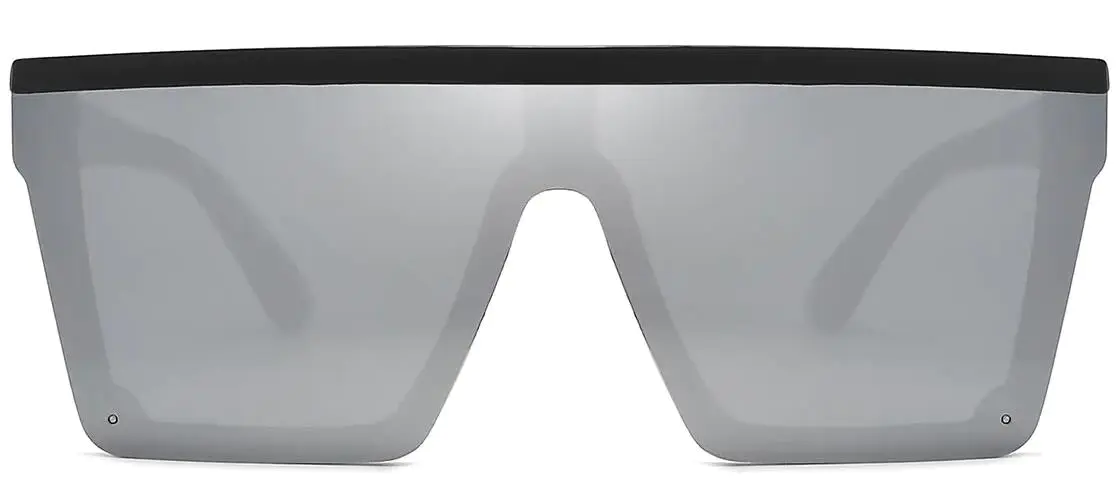 If you love experimenting with stylish accessories, these Dafne square sunglasses are for you. The style is out of the ordinary with the frame supporting the lenses from behind. The shape itself is unique with a slightly tapering bottom that will sharpen the cheek area.
2.Bayla Square Sunglasses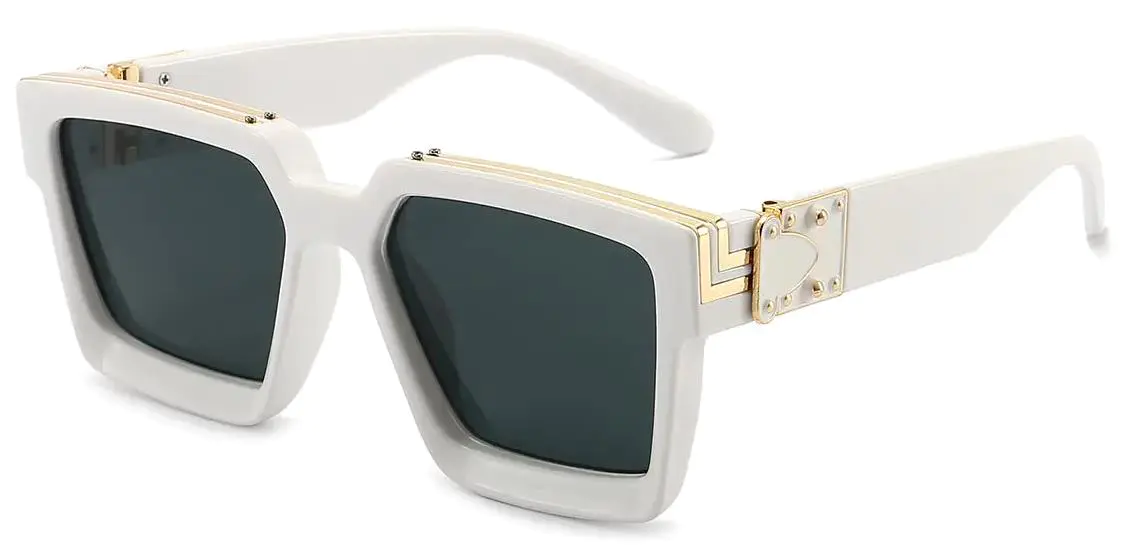 The best sunglasses for long faces are typically those with a thick profile and defined shape. The Bayla square sunnies tick off all these features and more! The rims are highly defined and accentuated with gold lines, creating a chic appearance to the sunglasses.
3.Tenell Aviator Sunglasses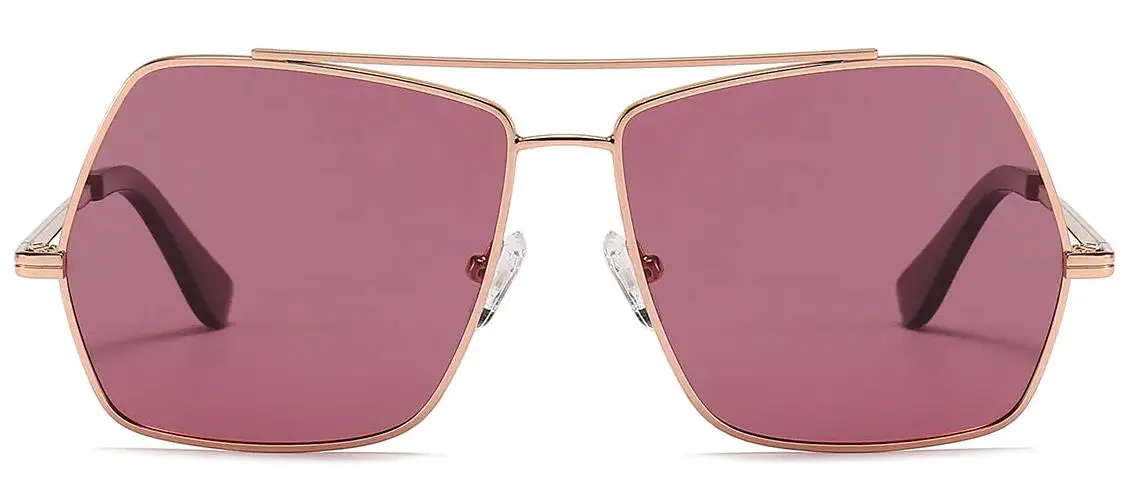 The Tenell aviator shades step out from the usual teardrop shape of this type of eyewear. The result is impeccable: sharp edges and a more eye-catching look that can make the face look wider. Despite its width, these specs remain lightweight thanks to the thin metal frame.
4.Alina Oval Sunglasses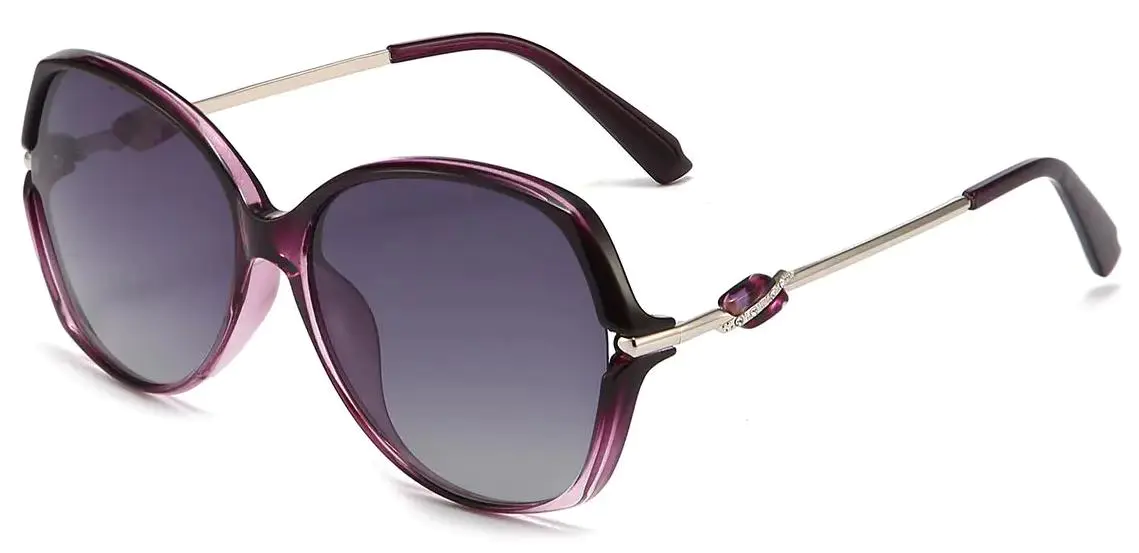 Some people may raise their eyebrows at the Alina oval sunglasses because they might clash with long face shapes. However, the design speaks for itself, with the rim adjoining the temples looking slightly stretched out. This style gives the impression of a wider frame, which ultimately looks wonderful for long-faced wearers.
5.Valentina Cat-eye Sunglasses

Fashion is for everybody, and these Valentina cat-eye sunnies are a testament to diversity. This frame is quirky on all angles, with the rims featuring ridges for a unique look. The solid construction and patterns can grab onlookers' stares, which works well if you want a little bit more attention.
Shop at Lensmart
Your next pair of the best sunglasses for long faces are ready to be added to the cart! Get your new sunnies from Lensmart and enjoy great discounts today. Happy shopping!
Related articles:
Ultimate guide to buying the best sunglasses for your face shape
Best sunglasses for small faces in 2023
Best sunglasses for men: 2023's new style
2023's best sunglasses for women: keep trendy
Picking the best sunglasses for big heads
8 best sunglasses for round face: keep you in style
How to buy the best fit over sunglasses?
How to choose the best sunglasses for oval face?
Stylish sunglasses for square face(with tips for men & women)
Guide to picking glasses for diamond face shape (choose and avoid)