Cute sunglasses for 2023: popular designs
When sunglasses were first invented more than 2000 years ago, their sole purpose was to protect the eyes from the harsh light of the sun. While this remains to be one of the primary uses of sunglasses today, many people now also like wearing them as a fashion accessory. Indeed, there are so many stylish designs of sunglasses today that it's impossible to just own one, especially because you want different pairs of cute sunglasses to go with your different outfits!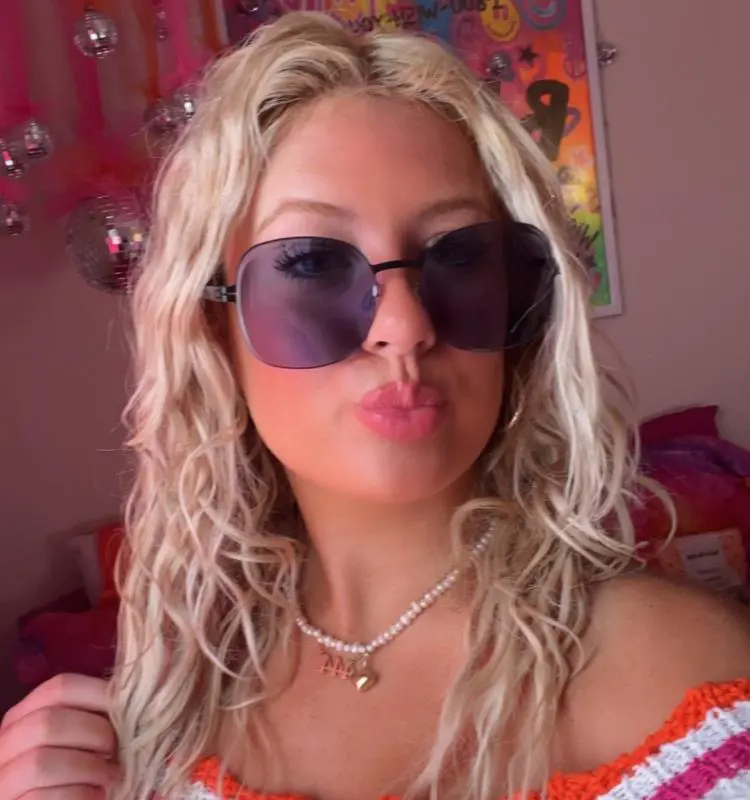 What Features Make Sunglasses Look Cute?
There is no singular feature that makes a pair of sunglasses look cute, but it's more of a combination of its different aspects. Depending on the specific pair, some features might stand out more than others as a measure of cuteness. It could be the color of the frame, the size and the shape of the lenses, the tint of the glass, or even the attitude with which you wear them!
In general, cute sunglasses are those that have that extra oomph or character. They complement the wearer beautifully, go with the outfit, and have an element of fun and sophistication.
Why Does Someone Prefer Cute Sunglasses?
If you are going outside, even just for a quick trip to the grocery store or your kids' school, you certainly want to be wearing a nice, or at least decent outfit. You won't want to be caught in public wearing drab attire. It's the same thing with sunglasses.
Gone are the days when sunglasses were just for protection. They are now an integral part of one's outfit and people wear them as a reflection of their own style. Cute sunglasses can do so many things, like command attention when you walk into a room, or project a specific mood, or convey a message, and so on. If you had a choice between cute sunglasses and a boring pair, you would definitely take the cute ones any day!
Five Cute Sunglasses for Men & Women in 2023
Choosing just five from the countless styles of sunglasses today is an almost impossible task because almost every one of them is just gorgeous! But we rose to the challenge and finally found five that we think are absolute must-haves in 2023.
1.Mikayla Colorful Cat Eye Sunglasses

First on our list is the Mikayla cat eye sunglasses for women. With its fun and playful colors, there is no question that you will be the center of attention when you arrive wearing this stylish pair. It's the perfect eyewear for lounging at the pool or sunbathing at the beach with your friends this summer. Made of lightweight but durable material, these sunglasses also come in tortoiseshell, gray-pink, champagne and black, if the bright colors are a little too much for your taste.
2.Manny Heart-Shaped Sunglasses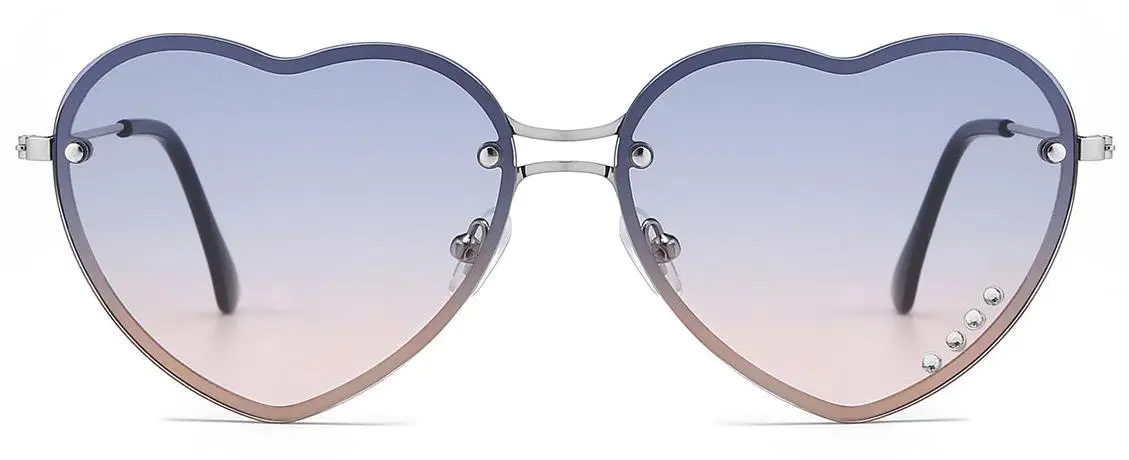 This heart-shaped pair is designed for women but we see no reason why men shouldn't have fun wearing the Manny sunglasses as well. What could be cuter than wearing hearts for lenses, right? We find the blue/blue-tawny color scheme so cool and refreshing, and it is our favorite. It does come in red/champagne and black/gray as well.
3.Pure Round Sunglasses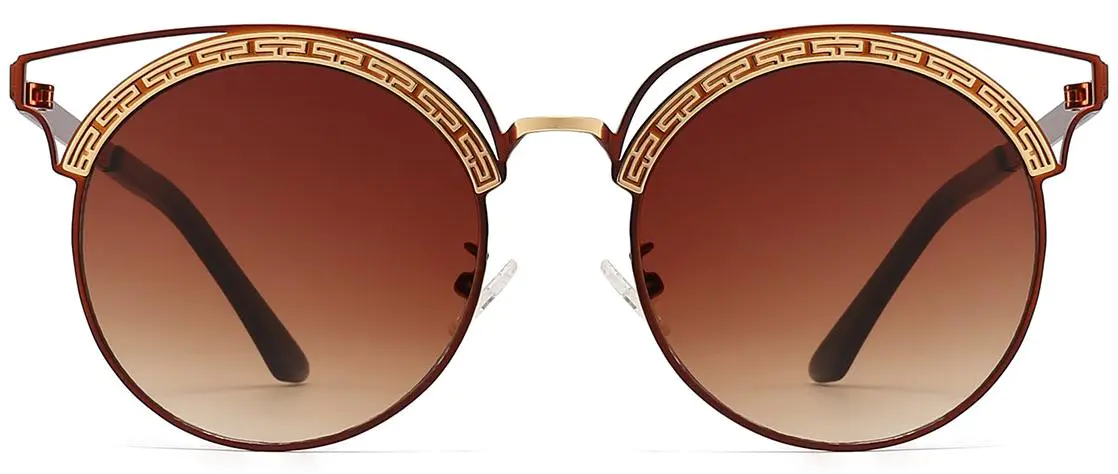 With a geometric design on the upper part of the frame that is highly reminiscent of the 1970s, the Pure round sunglasses are a decidedly retro pair that looks amazing on both men and women. It seems to belong in a casual boho chic look but it actually pairs well with just about any kind of outfit you wish to wear.
4.Adriel Aviator Sunglasses
This one is marketed for men but again, gender equality and all, women look just as fabulous in these Adriel aviator sunglasses. With its dark green frame and green mercury lenses, what pair could be cooler to wear with your outfit? But more than just a stunning piece of eyewear, these sunglasses also give you wide coverage compared to others, ultimately giving you more protection against harmful UV rays.
5.Bilal Round Sunglasses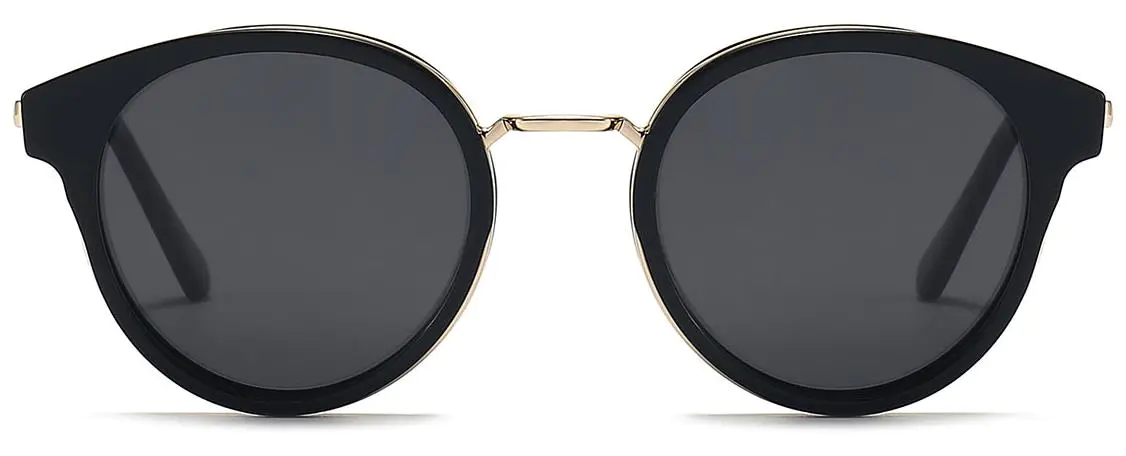 Last but not least, we have the Bilal black sunglasses because how can the list of cute sunglasses be complete without at least one black pair? Clearly a classic design, this is a go-to for any occasion, any attire, and any mood. Bearing the universal color in fashion, it complements any skin tone and hair color as well.
Related articles:
Buying the best oversized sunglasses in 2023
Buying the best heart shaped glasses
The best clip on sunglasses for glasses in 2023
Best sunglasses for small faces in 2023
Best sunglasses for men: 2023's new style
2023's best sunglasses for women: keep trendy
Ultimate guide to buying the best sunglasses for your face shape
Best cool sunglasses for men & women: upgrade your fashion
Explained: what do yellow sunglasses say about you?