How to choose the best tennis sunglasses?
Playing tennis requires you to have an excellent vision that will allow you to see the incoming ball. When playing outdoors, the light from the sun can reduce the clarity of your vision. This is one of the primary reasons why you need a good pair of tennis sunglasses to help you play your best while also protecting your eyes from the harmful rays of the sun.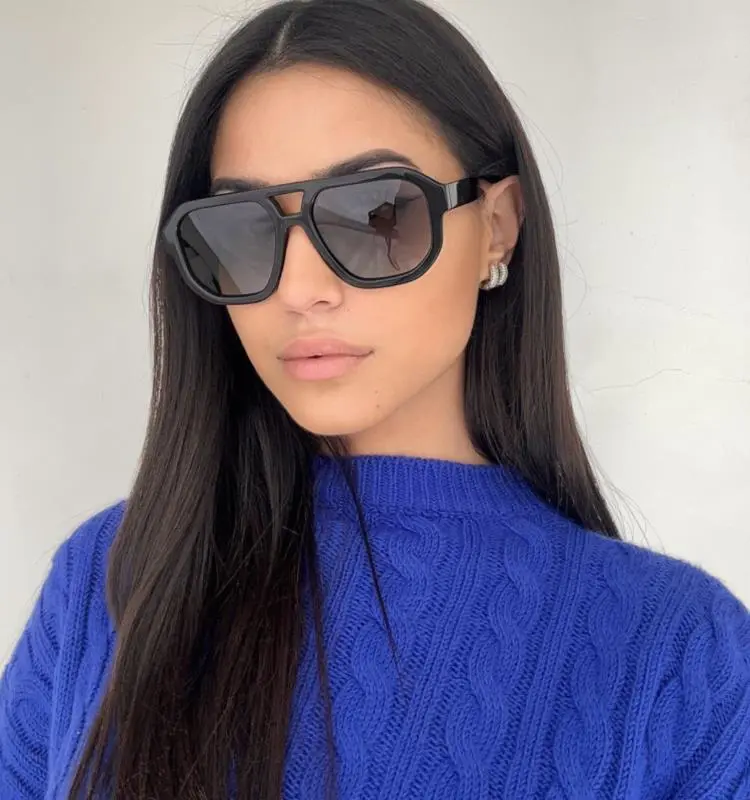 Are polarized sunglasses good for tennis?
Polarized sunglasses are often touted to be the best kind of sunglasses to use for outdoor sports. While this is not necessarily the case, it is quite true for tennis.
Polarized sunglasses are very effective in reducing glare, which can be significant if you play on an acrylic or clay court. If you use regular sunglasses, the glare can sometimes get too much that it might make you misjudge the position or distance of the approaching ball.
Sunglasses or contact lenses?
There has been plenty of discussion among optically challenged tennis players on whether sunglasses or contact lenses are the way to go while playing. Both have their pros and cons and ultimately, the choice is a personal one. With that being said, you would want to consider some major points before you make a decision.
First of all, prescription sports sunglasses can be a little bit pricey. Also, if you require a high grade, the lens might be a bit thick so it can have some refraction, which can cause you to miscalculate the approaching ball. Some also find it uncomfortable to wear sunglasses especially when they sweat profusely and the sunglasses begin sliding down the nose.
On the other hand, contacts might not be more comfortable for some but they can cause eye dryness in others. If you have astigmatism, regular contacts won't be able to help with this one. There are special contacts for astigmatism correction but they can be expensive.
How to choose the best tennis sunglasses?
When buying a new pair of tennis sunglasses, there are several factors that you must take into consideration. Some of the most important ones are quality, comfort, protection, and style. You should also think of your playing conditions, like whether you play indoors or outdoors, the type of surface you usually play on, the frequency of your gameplay, and so on.
1. UV protection
If you play tennis outdoors, it goes without saying that you should get a pair of tennis sunglasses that will give you adequate protection against the harmful rays of the sun. Even if it is cloudy, the UV rays will still be there. Hence, a pair of sunglasses with 100% UVA and UVA protection is an absolute necessity.
2. Fit and comfort
Playing tennis will require you to move a lot on the court and eventually, you will get very sweaty. You need a pair of tennis sunglasses that will be comfortable to wear despite these changing conditions as you play.
3. Style
In addition to these key considerations, you certainly want to check how the glasses would look on your face when you wear them. It's good to have sensible tennis glasses that protect you and improve your performance during the game, but it is just as important that you look great while playing.
Three best sunglasses for tennis
1. Dafne - Square Sunglasses
The style of the Dafne square sunglasses is perfect for outdoor use, with ample coverage and protection. It also has a comfortable and secure fit so you can be sure that it will stay on even during particularly rough games. The unique color combination of the black and red mercury lens gives it an extra oomph that will make you look amazing and cool on the court.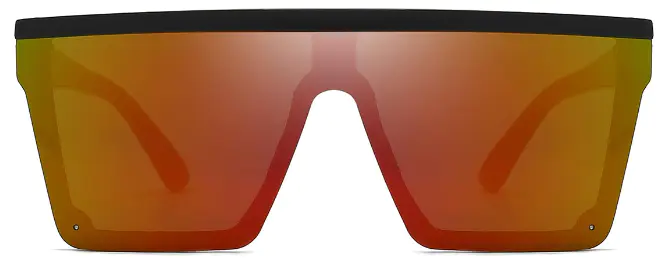 2. Sosa - Aviator Sunglasses
Another great pair of tennis sunglasses that will give you both protection and style is the Sosa aviator sunglasses. Not only does it look great but it is also made of highly durable material, which is one of the requirements in choosing the right tennis sunglasses.

3. Aoide - Oval Sunglasses
White is the favorite color among tennis players, and what better way to top off your outfit than with the Aoide oval pair of sunglasses in classic white. The frame is made of extremely durable TR90 material and is actually flexible, which minimizes the risk of damage during sports activities.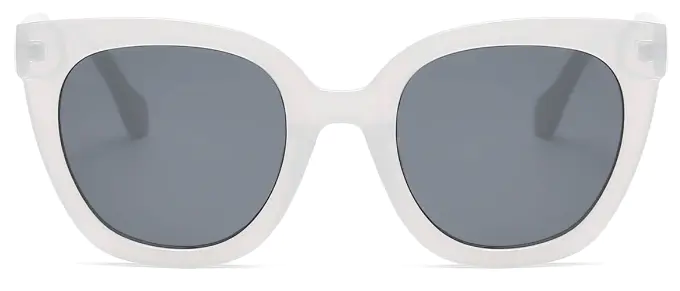 There are plenty of other great choices if you go to Lensmart online. Just make sure that you pick the pair that will let you play your best game and let you look your best at the same time.
Recommended articles:
How to choose the best golf sunglasses?
How to choose the best cycling sunglasses?
How to choose the best running sunglasses?
How to buy the best fit over sunglasses?
Choosing the best mountaineering sunglasses for you
Guide to picking the best sunglasses for fishing
The best polarized clip on sunglasses for fishing
Ultimate guide to buying the best sunglasses for your face shape
Sunglasses color guide: what color fits you best?