The best polarized clip on sunglasses for fishing
Frolicking under the summer sun is fun but you also must prioritize your eye health by wearing the best polarized clip-on sunglasses for fishing. It's a versatile accessory that keeps your eyes always safe. However, not a lot of people know how useful it is especially when dealing with sun exposure.
Why should you try polarized sunglasses? Here's a guide that tells you all the answers.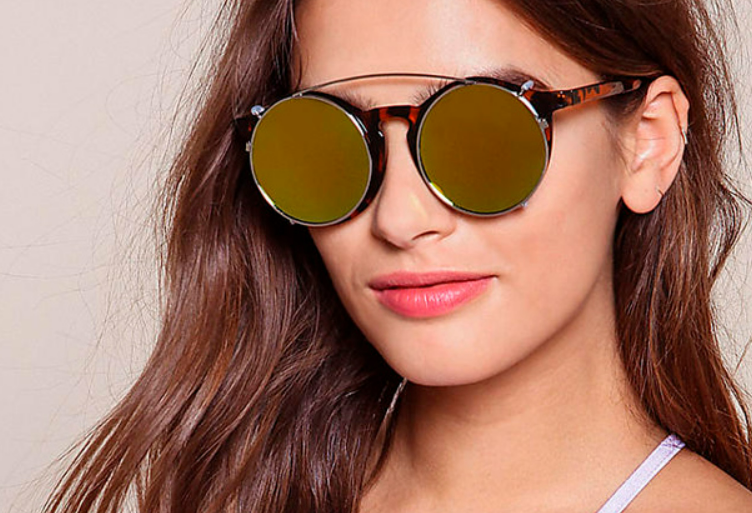 What are polarized clip-on sunglasses?
Sunglasses with polarization adds an extra layer of protection for your eyes. Polarized sunglasses block reflected light in water, snow, or cars that disturbs your vision. It helps to clarify your sight by eliminating the haze caused by the scattering of light in a bright setting.
Additionally, polarized sunglasses can be made with darker lenses, allowing you to see better despite sunny skies. This feature is essential when fishing since you will likely be exposed to the harsh glare of the sun.
Now, these sunglasses are special because they have a clip-on function. That means you can attach it to your existing pair with ease. There's no need to bring several glasses to match the indoor or outdoor setting. You can just clamp these polarized clip-on to your favorite glasses, and it instantly transforms into an excellent polarized clip on sunglasses for fishing.
These sunglasses are a convenient design for people always on the go. It is lightweight and removable, which is perfect for when you're doing some serious fishing. They come in a variety of shapes, sizes, and colors, ensuring that they match your glasses well.
Benefits of polarized clip on sunglasses
1.Anti-reflective property
A polarized clip-on has an anti-reflective feature. It's a great deal for fishing enthusiasts because water can reflect a lot of light that hurts the eyes. As a result, you could suffer from the harsh glare of the sun that disturbs your vision.
Polarized sunglasses are your shield against glare. It effectively blocks out light waves that bounce off the water surface. It's why the American Academy of Ophthalmology recommends this type of glasses for outdoor activities like boating and fishing.
2.Improve visual clarity
Polarization allows you to see fish and other objects beneath the water surface more clearly. While you might hesitate because of the polarized lens' typical dark shade, it enables you to see your surroundings in detail.
Sight anglers can take advantage of this benefit the most. You can perfectly catch fish below the surface since you're seeing much of it without having to squint or stare extensively. For deep-sea fishers, polarized clip on sunglasses can help them inspect what they hooked on the line before reeling.
3.Reduce eye strain
Out of the water, you can benefit from polarization by reducing eye strain in bright conditions. For example, it helps lessen eye fatigue when driving. It is better than photochromic (transition) lenses in some cases. If your windshield is UV treated, your photochromic sunglasses cannot darken effectively unlike dark polarized lenses.
Best sunglasses with polarization for fishing
If you're picking out the best eyewear for fishing, here are three top choices for polarized clip on sunglasses for you.
Ella Aviator Clip-on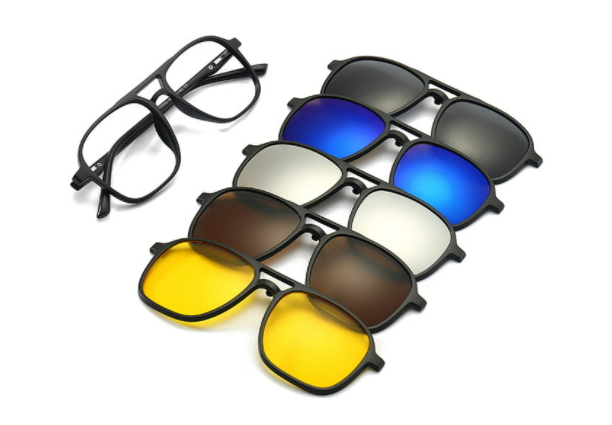 When you go for a classic aviator shape, you'll never go behind in style. The Ella Aviator Clip-on is made of a non-slip Tr90 material and comes in different lens shades. You can go for a blue-mirrored hue if you are into deep-sea fishing. This lens filters in only a small fraction of light, allowing better vision in extremely bright conditions for a long time.
River Oval Clip-on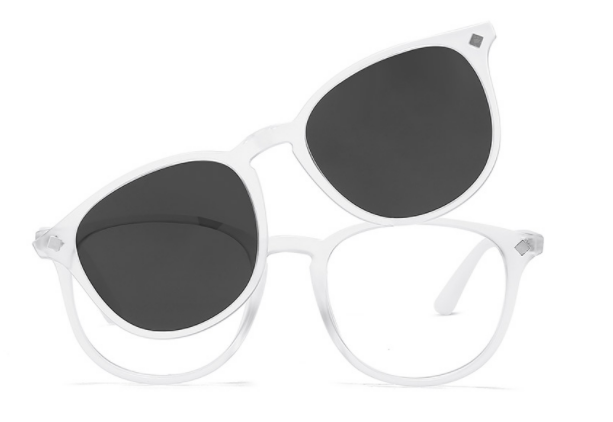 The clean, sophisticated look of the River Oval Clip-on Sunglasses adds style to your otherwise plain fishing getup. The white frame material itself is lightweight thanks to the Tr90 composition. It is flexible and durable, with an anti-reflective coating on the lens to protect your eyes from the harsh glare when outdoor fishing.
Naomi Rectangle Clip-on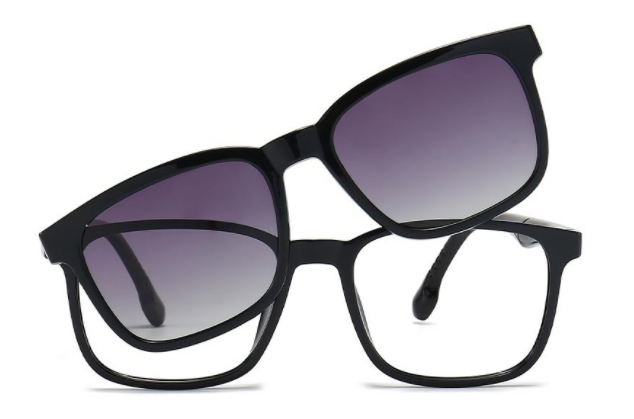 Another classic frame shape that you will have no trouble mixing and matching is the Naomi Rectangle Clip-on. It has a combination of metal and Tr90 material, giving it outstanding durability. You can wear it when fishing without worrying about eye strain. The anti-reflective lenses ensure that you are shielded from glare, helping you see your surroundings clearly.
The takeaway
It's vital to bring polarized clip on sunglasses on your next fishing trip. Choosing the right eyewear is a big step for anglers, so make sure to select glasses with polarization to protect your eyesight. It's how you can spot and catch the big ones like a pro!
Recommended articles:
Polarized sunglasses guide: lens, pros and cons
Polarized vs non polarized sunglasses, which are good for you?
The best polarized clip on sunglasses for fishing
How to find the best clip-on sunglasses for you?