Guide to picking the best sunglasses for fishing
Anglers spend hours at sea fishing and during these periods, they are at the mercy of the weather. Fishing can be fun but also hazardous if you don't wear the right gear. One accessory many people are for granted but is essential for summer fishing are sunglasses for fishing. During the summer months when the sun is at its highest resolution, the eyes are at risk of ultraviolet rays. To protect your vision and still ensure that you see clearly, fishing sunglasses can come in handy.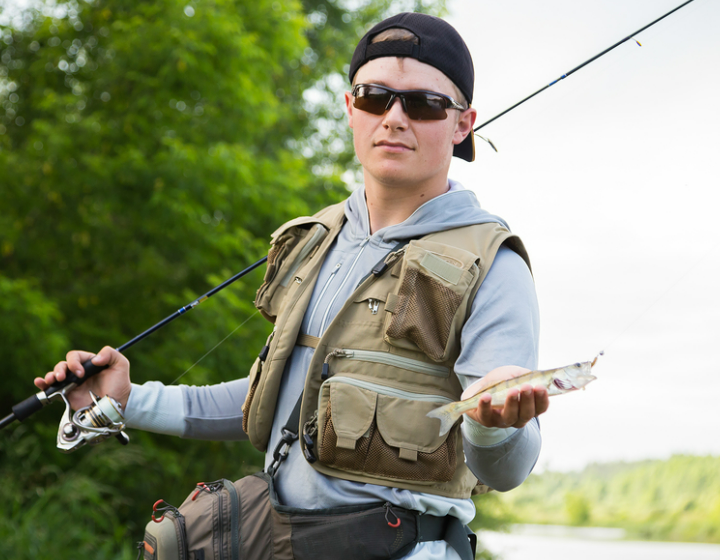 What are fishing sunglasses?
Fishing sunglasses are designed to protect anglers from the hardness of the sun. While any dark lens sunglasses will suffice for fishing, manufacturers have designed special models that are best suited for protecting anglers without impairing their vision in any way.
These sunglasses have larger frames and lenses that cover the eyes completely on all sides. Their dark lenses reduce light entry but you can still see clearly in them.
How do fishing sunglasses work?
Whether you fish for pleasure or as an occupation, you need to protect your eyes with fishing sunglasses. But before you go shopping for one, you first need to understand how it works.
Today, there are different types of sunglasses for fishing designed to reduce the sun glare that is known to blur vision or even harm the human eye. One of the most utilized fishing sunglasses of all are polarized sunglasses but there are other types as well.
Fishing sunglasses reduce the light intensity that penetrates the eyes. By radically reducing glares, you avoid squinting when looking down at the water. Experienced anglers will tell you that dishes are very hard to spot when the sun is shining bright because the water surface pushes some of the sun glare back at you. However, with the right sunglasses, you can reduce the effect of this pushback while improving your vision simultaneously.
Types of fishing sunglasses for specific conditions
There are different sunglasses for fishing best suited for specific environments. So make sure you do your due diligence beforehand. Here are the different sunglasses specifications you should know about.
Offshore Fishing
Offshore fishing is the art of fishing far away from shore. For offshore fishing, you will have to go on a boat a little or get off the coast and in these parts you are at the mercy of the sun. The best sunglasses for offshore fishing have a much darker lens with a mirror feature.
The base of these sunglasses also has a different color like dark gray or blue. The idea is to reduce the glare bouncing off the water surface.
Inshore fishing
Then there is the one for inshore fishing. This type of fishing involves fishing in lakes, freshwater, streams and water bodies at inland locations. For inland locations, the glare of the sun is not as intense. The ideal sunglasses for inshore fishing have colors like rose, copper, amber or mild brown. The goal behind this design is to create more visibility without exposing the eyes.
Do polarized sunglasses work for fishing?
Do polarized sunglasses work? Some people believe that they do but others think otherwise. But the text remains that they do. Sunglasses for fishing with polarized lenses reduce sun glare with the aid of a special chemical film that is embedded or applied to the lens. This chemical filter absorbs light coming from a horizontal direction and reduces glare. But it doesn't block out light completely but allows light in from a vertical direction. In most cases, what the human eye may perceive as glare may actually be reflective illumination that creates glare. However, the chemical filter or film will absorb the glare and act as a pseudo blind to protect the eyes similar to what window blinds do in homes.
But do boaters and anglers need them?
If you spend a lot of time at sea where you are at the mercy of the sun, you definitely need polarized lenses. Spending hours and exposed to the sun will not do your vision any good. With these lenses, you protect yourself from the harsh effects of the sun.
Guide to picking the best sunglasses for fishing
Now that you know the value of using very good sunglasses for fishing, how then do you pick very good ones? To make a perfect choice, consider:
· Your fishing location
· The season
· Face shape
Unless fashion and style matter more to you, these are the three things to consider when shopping for sunglasses for fishing. You also need to ensure that the lens covers your eyes perfectly leaving no part exposed. To make your choice easier, here are three very good sunglasses that will give anglers the protection they need no matter how intense the sun gets.
Kahlo is a perfect pair for fishing for two major reasons. Firstly, these rectangular sunglasses will cover your eyes and offer you maximum anti-glare coverage. Secondly, it has dark lenses that will block out excess lighting but you will still see the water and surrounding areas clearly. Funny enough, it has a unique structure that will pass off as a fashion accessory. What's even better is its unisex value. The lovely craftsmanship and protective features make it a top choice for anglers.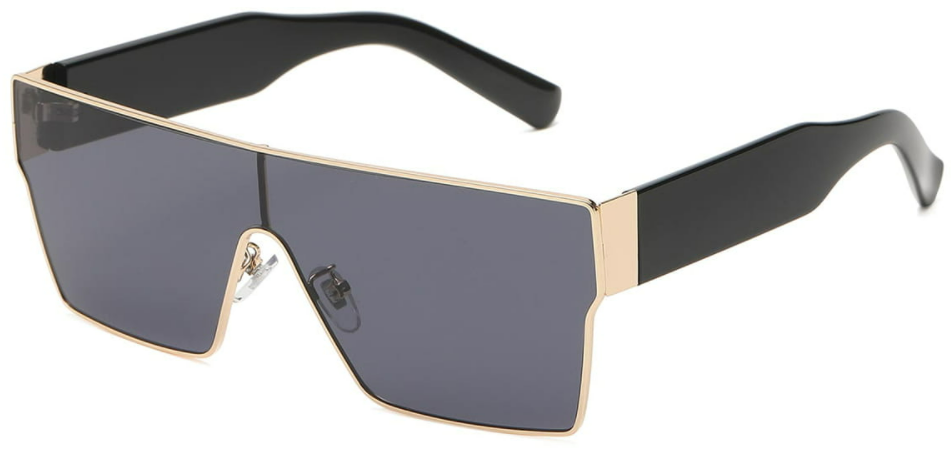 Jacob is yet another top choice. Made with TR90 acetate material, these round sunglasses can be worn by both men and women. It has an anti-slip frame so rest assured that it will not slip off your face and fall into the water as you track your next catch. Jacob is available in different colors and it has a retro vintage frame that will fit especially those with round faces. Protect your eyes at all times with this lightweight and comfortable eye protector.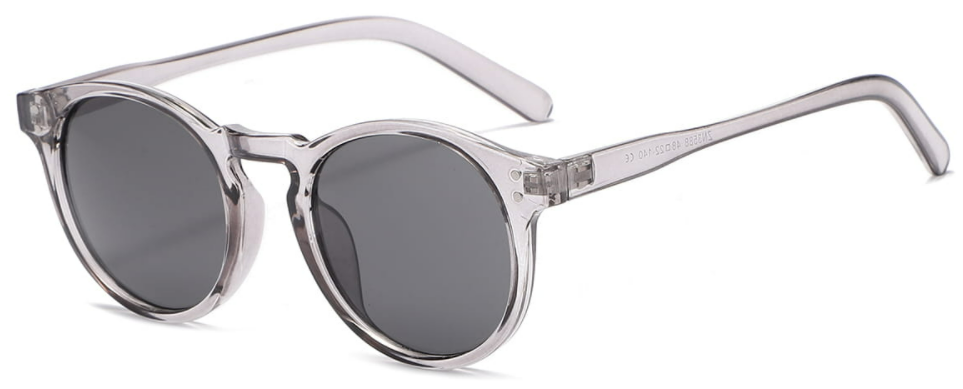 Rocio is for those who are fans of vintage fashion and like to combine work with pleasure. These square tortoiseshell sunglasses have lightweight frames for extra comfort. If you go for Rocio you are guaranteed premium UV protection without image distortion challenges. It is a unisex model and is available in beige, black and grey.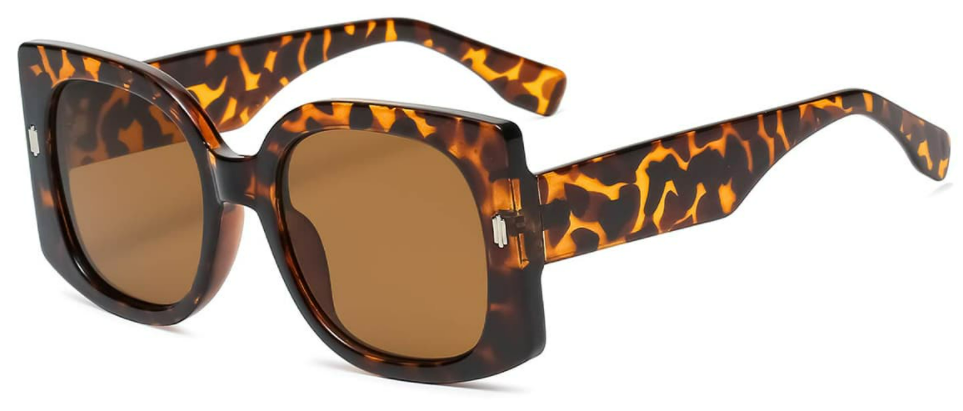 Sunglasses for fishing will protect you from the elements of the sun. So never go fishing with your eyes exposed.
Recommended articles:
How to find the best polarised fishing sunglasses?
How to choose the best cycling sunglasses?
How to choose the best running sunglasses?