Cycling sunglasses explained
It is generally a good idea to wear sunglasses, especially in bright sunshine. It protects the eyes not only against the bright sunlight but also against the ultra-violet rays. Most sportspeople, such as cyclists, wear sunglasses for the same purpose. For various reasons, it is even more prudent to wear sunglasses if you are a cyclist.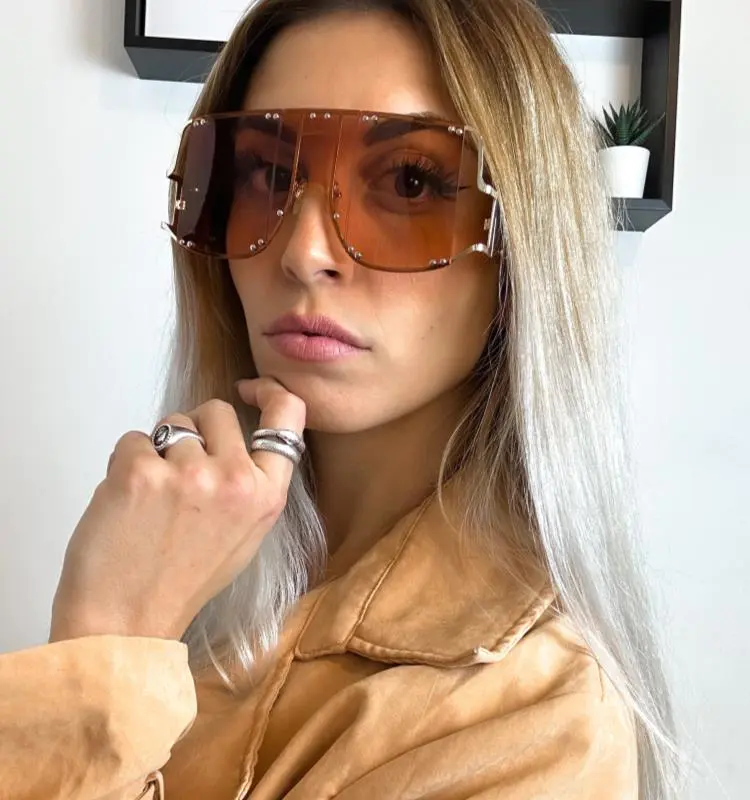 Many in the eyewear industry have reason to keep a stockpile of sunglasses for cycling purposes as well. The reason is that, over the years, many cyclists have deemed it necessary to wear sunglasses. It has become popular among cyclists who participate in various areas of the sport, such as track racing, road racing, BMX, mountain biking, and other types of cycling.
This does not mean that cycling sunglasses should be reserved for sports cyclists only. The casual cyclist should take care of their eyes as well.
Why do riders need cycling sunglasses?
As already mentioned, most cyclists use cycling glasses to protect their eyes against the sun. It is particularly important for cyclists to protect their eyes against the glare, especially those participating in off-road as well as road events. Sunglasses should be an aid in providing better vision by reducing the glare of the sun. The cyclists should, therefore, be able to see better in bright sunlight. The secondary reason why they would wear sunglasses outdoors is to protect their eyes against the ultra-violet rays.
Another reason why cyclists should wear sunglasses is to protect their eyes against flying insects, bugs, and tiny pieces of debris, as well as dust particles. For most road events, cyclists should consider the weather as well, especially when riding the outdoors.
Cycling sunglasses can provide safety and protection for the eyes in windy and rainy weather as well. It will help keep the rain out of the eyes so the cyclist can see better than without it.
However, any person riding a bicycle outdoors should consider wearing cycling sunglasses to protect their eyes. Sunglasses without nose pads, such as Theone, aviator sunglasses, are perfect examples of how you can protect your eyes while out cycling.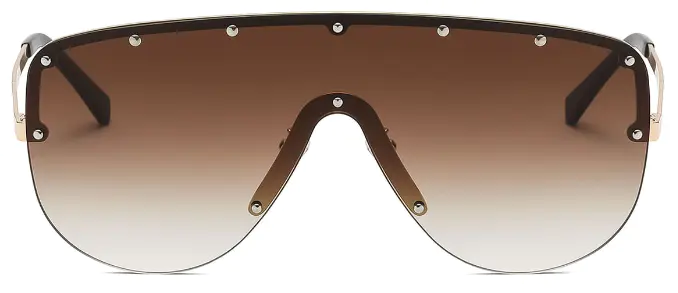 Are polarized sunglasses better for cycling?
In most instances, cyclists who want to reduce glare while riding in the open have the option of wearing cycling sunglasses. One of the key advantages of polarized lenses is that they reduce glare. However, most sports experts would advise against polarized cycling sunglasses, even though they can be helpful under certain circumstances.
The circumstances for wearing cycling sunglasses are in sunny areas, especially near the ocean, where there is so much glare. Polarized lenses, on the other hand, can make it difficult for cyclists to read digital displays and see reflective objects on the road. Thus, most would advise against polarized cycling sunglasses.
Even though these are not wrap-around sunglasses, Lensmart's Dafne is a perfect fit with its wider arms.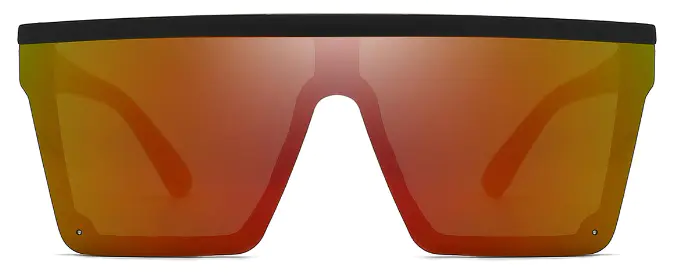 Because polarized cycling sunglasses have their drawbacks, Lensmart has a few sunglasses that could serve well as sunglasses for cycling even though they are not polarized. The examples mentioned here, fit snugly on the face and would not impede any activity.
How to choose the best cycling sunglasses?
When it comes to choosing the best cycling sunglasses, it does not necessarily mean sports sunglasses. For this reason, you have a few options from Lensmart. You can make the choice between comfort and design and appearance.
Another aspect is the color of the lens. Most sports experts believe that amber and rose-colored lenses are perfect for cycling. Dafne is a perfect example. Not only is it comfortable, but it is also stylishly designed. The color of the lenses is also very effective, as it works for both bright sunlight as well as low light on a cloudy day.
Corie is another design that could work well for any cyclist. It is a pair of oval sunglasses that will fit most face shapes. It also qualifies for keeping out dust and bugs, as well as protecting the eyes from UV rays and bright sunlight.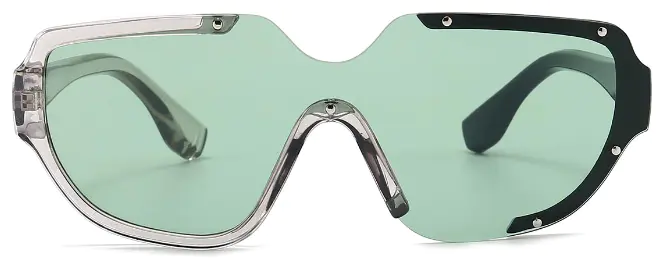 Recommended articles:
How to choose the best running sunglasses?
How to buy the best fit over sunglasses?
Choosing the best mountaineering sunglasses for you
Guide to picking the best sunglasses for fishing
The best polarized clip on sunglasses for fishing
Ultimate guide to buying the best sunglasses for your face shape
Sunglasses color guide: what color fits you best?
Plastic vs metal sunglasses, which fit you best?