Total Width: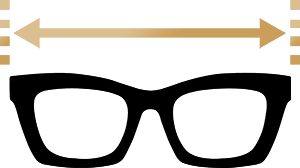 Glasses For Oval Face Shape

FAQ About Glasses For Oval Face Shape
What glasses suit oval faces best?
You are the lucky person if you have an oval face shape because all frame shapes can suit an oval face shape. Cat eye glasses are best suitable for this face shape because the frame width is made by keeping in view the shape of the face. What's more, rectangle glasses are also a good choice for oval face shape as they soften the look of the wearers and enhance the charm on the face so that people can easily enjoy the benefit of using this type of frame day and night. Learn more.
What frames should an oval face avoid?
The oval face is generally longer than most shapes, so it's best to avoid small and narrow frames. Undersized or small glasses can ruin the proportions of your face, making it look out of place.
Do big glasses suit oval faces?
Bigger glasses frames are generally a good choice for oval faces, as they will help to draw attention away from the length of the face.
Are rimless glasses good for oval face?
Rimless frames are also a great option for oval faces, as they will help to emphasize the eyes and cheekbones. Learn more.
Lensmart's guide on face shape & glasses: What is my face shape? ultimate guide to choosing glasses