Guide to choosing stylish oversized sunglasses for women
People like different things for different reasons and when it comes to sunglasses there is a section of the buying population who rank oversized sunglasses as their favorite. An oversized sunglasses have an over frame that hangs on the ears of the wearer. These sunglasses give the wearer a distinct look and for reasons personal to some people, they prefer them to fitted sunglasses.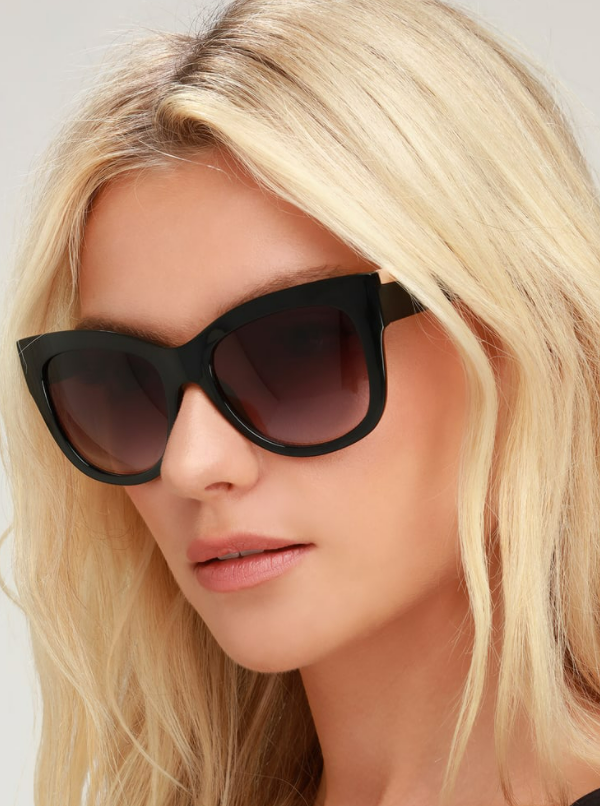 Are oversized Sunglasses in style?
If there is one thing we know, it is that fashion is ever evolving. Oversized sunglasses are not new to the scene but have been around for a very long time. It witnessed a lull for some time but we are seeing it make a big comeback in 2022 as fashionistas attempt to project a new image.
Oversized sunglasses are still in vogue and they are popularized by celebrities who are seen on social media rocking different types. But why would someone like an oversized shade when they could go for one that fits properly? Well, the answer is not far-fetched.
In the past, sunglasses were not only used to protect the eyes from the sun but they were also worn to hide shyness. This is why they tended to have darker lenses. However, this has changed because today, they are seen as a sign of high intellect. These days people no longer wear sunglasses just to hide their eyes; they also wear them to improve their looks. And oversized sunglasses do exactly that. They draw attention to the face which is where the wearer wants the gaze of onlookers to be.
What face shapes best suit oversized sunglasses?
There are different face shapes but not all of them suit this type of sunglasses. The best face shapes for oversized sunglasses are
· Round faces
· Angular faces
· Oval faces
Six oversized sunglasses for women in 2022
Now let's pick some of the best oversized sunglasses making the rounds for women.
Lux is a cat eye sunglasses for men who wish to project an effeminate look. This piece has a dark shade that will protect your eyes from sun rays as well as give you the elegant look you've always wanted. This eyepiece is lightweight and will not cause you eye strain. It also has an anti-scratch coating and anti-reflective coating to protect your eyes from glares. It is durable and worth its price.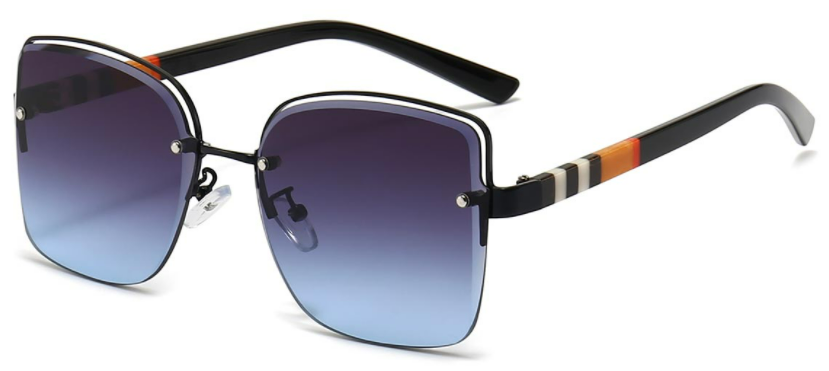 Ayla is another oversized pair of sunglasses that will fit men perfectly. Take your fashion style up a notch by turning up for your next event dressed up for the occasion with Ayla. This oversized shade is made with high quality materials that will not lose color. The quality of the craftsmanship is unquestioned and it also has an anti-reflective coating. The beauty of these sunglasses is that you can wear them outdoors and indoors.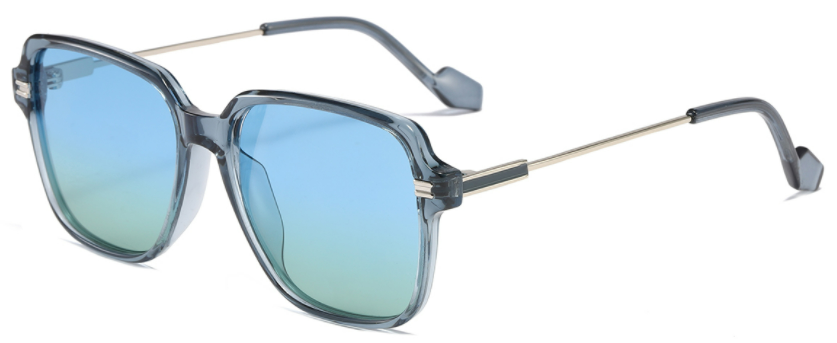 Gary is a transparent square sunglasses for those who desire a neutral look. If you are not shy to show your eyes, then these are the oversized sunglasses to go for. It is lightweight and has the perfect square shape. If you have a square face shape, you definitely should go for these sunglasses. You can wear Gary in casual and party outfits. This accessory is perfect for outdoor occasions.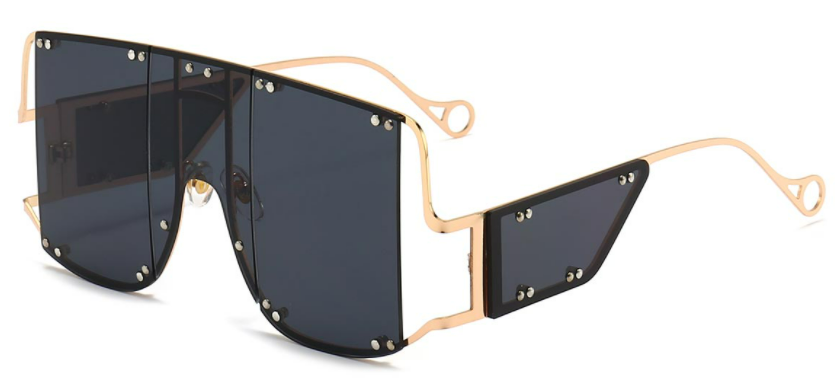 Cyra is one of the bestselling oversized sunglasses in the Lensmart store for women. These sunglasses have an elegant frame to project a delicate look. The design will make you stand out from the crowd regardless of the occasion. Cyra is available in different colors so you are at liberty to pick the color that suits your style. The frame will rest comfortably on your face without causing eye strain or any physical discomfort.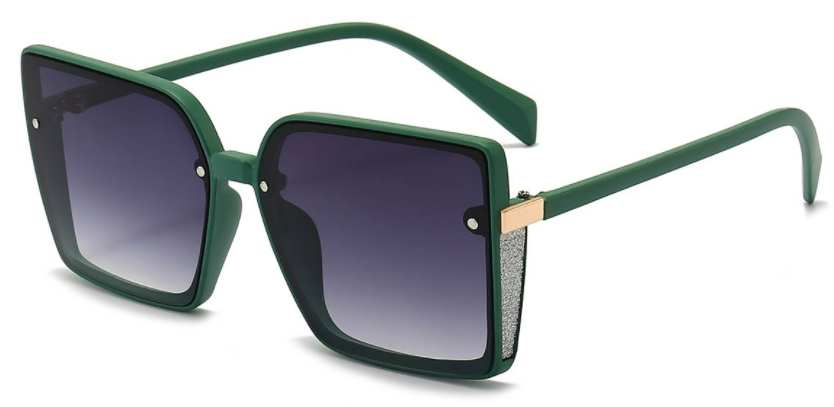 Phoenix is a square matte oversized sunglasses with a retro gradient design. You can wear Phoenix to the beach or any of your outdoor social events. If you buy these sunglasses, you get to enjoy two benefits; firstly, your eyes will be protected from harmful sun rays. Secondly, it will complement your attire. Phoenix is made with durable materials that will stand the test of time. It has an anti-reflective and anti-scratch coating.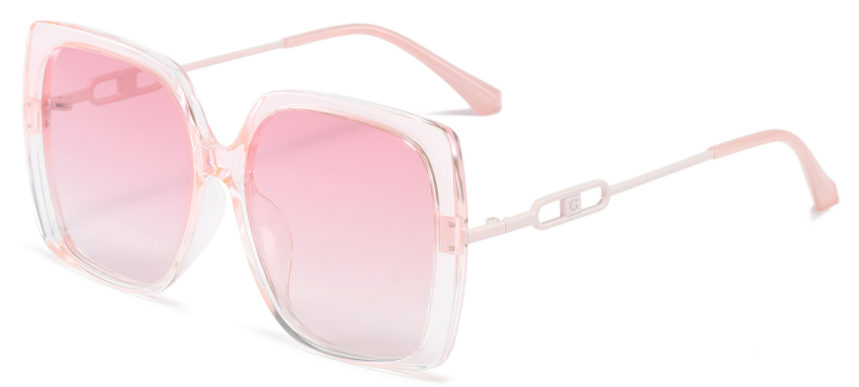 The last but not least is the square pink sunglasses - Vivi. This is the ideal shade for ladies who want to add a bit more color to their appearance. Vivi is made with quality TR90 material with anti-slip features so even when you sweat it will not slip off your face. The retro design and attractive pink color will set you apart from the crowd and it is available in different colors. If you want to be the cynosure of all eyes at your next outing, consider these oversized sunglasses.
Oversized sunglasses add more style and elegance to your outfit but if you must buy one, make sure it is one that fits your facial shape.
Recommended articles:
Everything you need to know about oversized sunglasses
Tips to select the best oversized sunglasses
Guide to choosing stylish oversized sunglasses for women