Guide to picking glasses for diamond face shape (choose and avoid)
Diamond faces are pretty rare and people who have a diamond-shaped face often have excellent bone structure. This face shape is characterized by protruding cheekbones, which are the widest point of the face. The person's forehead is not very pronounced and reduces gradually downwards to a pointed chin.

With diamond faces, you'll often see the chin tapering from the cheekbones. Often, the chin is very pointed, but you can still have a diamond face shape if your chin is more rounded. The face will be elongated and slender. Celebrities with a diamond-shaped face include Jennifer Lopez, Halle Berry, Christian Bale, Johnny Depp, Vanessa Hudgens, and Robert Pattinson.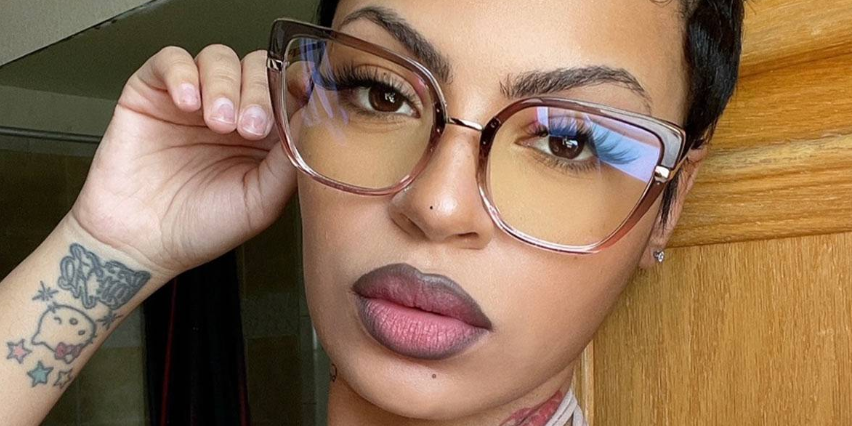 Different Frame Dimensions
Frames are measured in a variety of ways, each of which influences how they appear on a person's face. The height and breadth of a frame are the most apparent measures, but there are a few additional factors to consider, which can have an equally significant influence on how frames seem when you try them on. Other dimensions include the location of the temple attachment on the frame (high, low, or mid-level) and the distance between the center of the lens and the frame's centre (where the pupil should be located) simply to mention a few, all have an influence on how those frames seem when placed on your face. Different styles of frames will be more or less attractive depending on your facial shape. What is the greatest way to determine the ideal facial shape for you?
Eyeglass shapes that suit diamond faces
Ultimately, you should choose the stylish glasses you love and don't worry about what you 'should' wear. However, if you're wanting to flatter a diamond shaped face, there are some styles of eyeglasses and sunglasses that suit this shape better. Let's take a look.
1.Brow line
Frequently referred to as 'clubmasters,' brow lines are popular for diamond faces. This shape extends the brow line and the teardrop shape, complements the cheekbones too.
2.Cat-eye glasses
Cat-eye shaped frames draw the focus away from the chin and upwards. This frame shape is great for balancing the sharp features of a diamond shaped face. Cat eye glasses are excellent if you want a professional look.
3.Oval and round shaped frames
Oval and round frames are extremely popular for diamond faces. These are good for contrasting against the angular features of a diamond face. Oval and round frames are versatile. They work well with both vintage and modern styles and are often the number one choice for people with diamond shaped faces.
4.Aviator frames
Just like the aforementioned brow line frames, the aviator shape focuses attention downwards. These add contrast between the chin and cheekbones. Aviator glasses frames are the number one choice for people looking for a casual style and are really popular amongst students.
Frame shapes to avoid
As we've said above, it really doesn't matter which shape of frame you choose if you love it. But, if you are self-conscious and do want to avoid shapes that don't work well with diamond face shapes, let's look at which ones don't suit.
1.Square shapes
Since a diamond face is often quite angular, it's often recommended to avoid square frames. This is because the angular nature of square frames makes eyes seem narrower, which could unbalance wider cheekbones.
2.Oversized frames
Choosing an oversized frame with a diamond face can make it look bunched or small.
3.Small glasses
If you choose a small frame and you have a diamond shaped face, it could make the forehead appear narrower and make cheekbones look wider.
Five best glasses for diamond face
Since we've discussed styles to go for and styles to avoid if you have a diamond shaped face, let's look at some examples.
1.Avenger
The Avenger frames are ideal for diamond faces and this frame is suitable for both men and women. They are a simple and subtle wire frame in black and silver. They are lightweight and come in three assorted color options.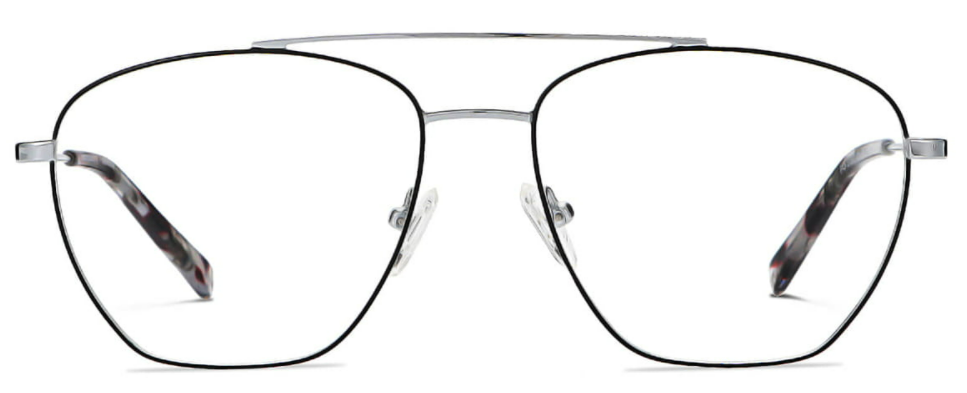 2.Corisande
The Corisande are oval, brown eyeglasses that are great for diamond shaped faces. They come in four distinct colors with the upper sides of the frames accentuating the cat-eye shape to create a modern yet vintage look.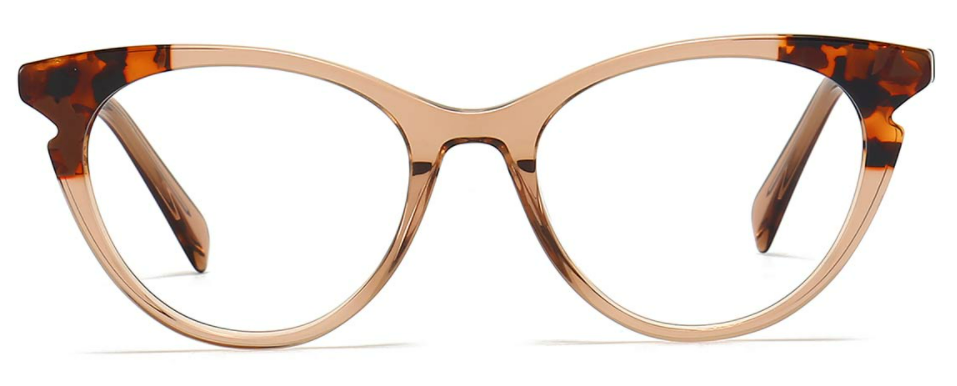 3.Pamela
Pamela frames are lightweight, durable and a great compliment to a diamond shaped face thanks to its round, oversized shape.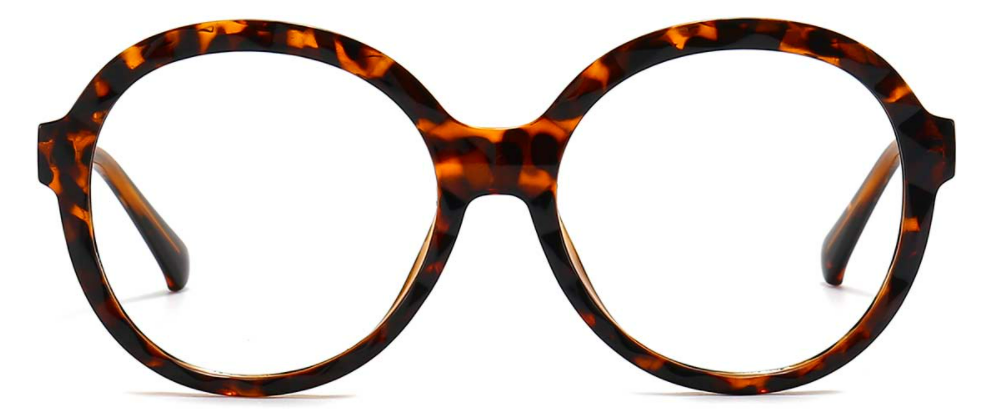 4.Paisley
The Paisley frames check two boxes with their brow line shape and round style. They are lightweight and durable as well as stylish with their graduated color going from brown to transparent.

5.Caoimhe
These Caoimhe frames are the epitome of cat-eye frames. Ideal for the bold and confident, they come in four bright colors that certainly capture attention – and draw the eyes away from an angular, diamond face shape.
Essentially, when it comes to choosing eyeglasses for a diamond face, you should go for a style that you love regardless of anything else. If, however, you are more self-conscious of your diamond face and want to soften your features, choosing a glasses frame style from this list will do the job.