Guide to selecting the best glasses for diamond face shape
Horn-rimmed glasses look wonderful on those with diamond-shaped features, but rectangular and oval glasses frames are also quite appealing. Rectangular spectacles contrast beautifully with your facial characteristics, while oval glasses soften the angular lines of your face.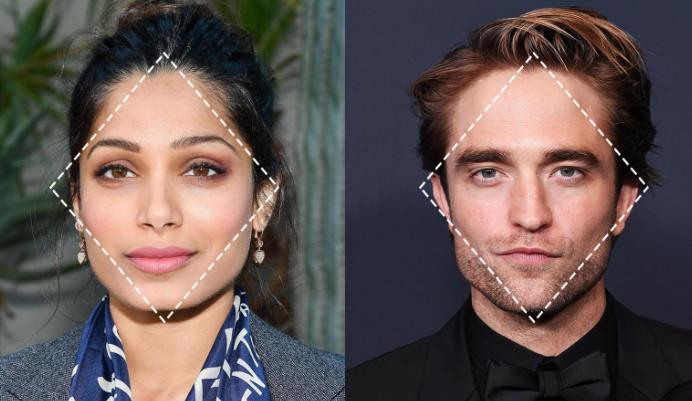 There are hundreds of frames that can compliment your diamond-shaped face, whether you choose a sleek, modern design or a vintage-inspired pair. Cat-eye glasses frames look fantastic on diamond-shaped features, but they also look terrific on rectangular and oval-shaped faces. Oval glasses assist to soften face's angular characteristics. Rectangular spectacles provide contrast to your facial characteristics, whereas horn or cat-eye eyeglasses extend beyond your brow to assist balance the structure of your face.
Different Frame Dimensions
Frames are measured in a variety of ways, each of which influences how they appear on a person's face. The height and breadth of a frame are the most apparent measures, but there are a few additional factors to consider, which can have an equally significant influence on how frames seem when you try them on. Other dimensions include the location of the temple attachment on the frame (high, low, or mid-level) and the distance between the center of the lens and the frame's centre (where the pupil should be located) simply to mention a few, all have an influence on how those frames seem when placed on your face. Different styles of frames will be more or less attractive depending on your facial shape. What is the greatest way to determine the ideal facial shape for you?
Are you unsure if your face is diamond-shaped?
Take a picture or examine your face in the mirror and trace the contours. You have a diamond-shaped face if the form you drew is broader in the center than at the top and bottom. More curved frame forms complement the angles and lines generated by your face characteristics. Also softly curved frames or the contrasting lines of rectangle frames complement your angular characteristics best. You may also experiment with more daring styles, such as eyeglass frames with prominent brow-lines or temples that are more pointed. Experiment with other bold styles, such as brow-line spectacles with thick rims.
Do's and Don'ts while purchasing glasses for Diamond shaped face
Do's:
1. Choose glasses with curved brow lines to balance your forehead.
2. To conceal your cheekbones and create a balanced look on your diamond-shaped face, use larger glasses and sunglasses.
3. To produce a wonderful contrast with your pointed chin, choose top-heavy frames like semi-rimless designs.
4. Upswept designs like vintage-inspired cat eyes will draw attention to your beautiful cheekbones.
Don'ts: Thin frames will clash with your wide cheekbones and narrow eye line, so avoid them.
Here are some of the glasses for diamond face:
Glasses with a cat eye shape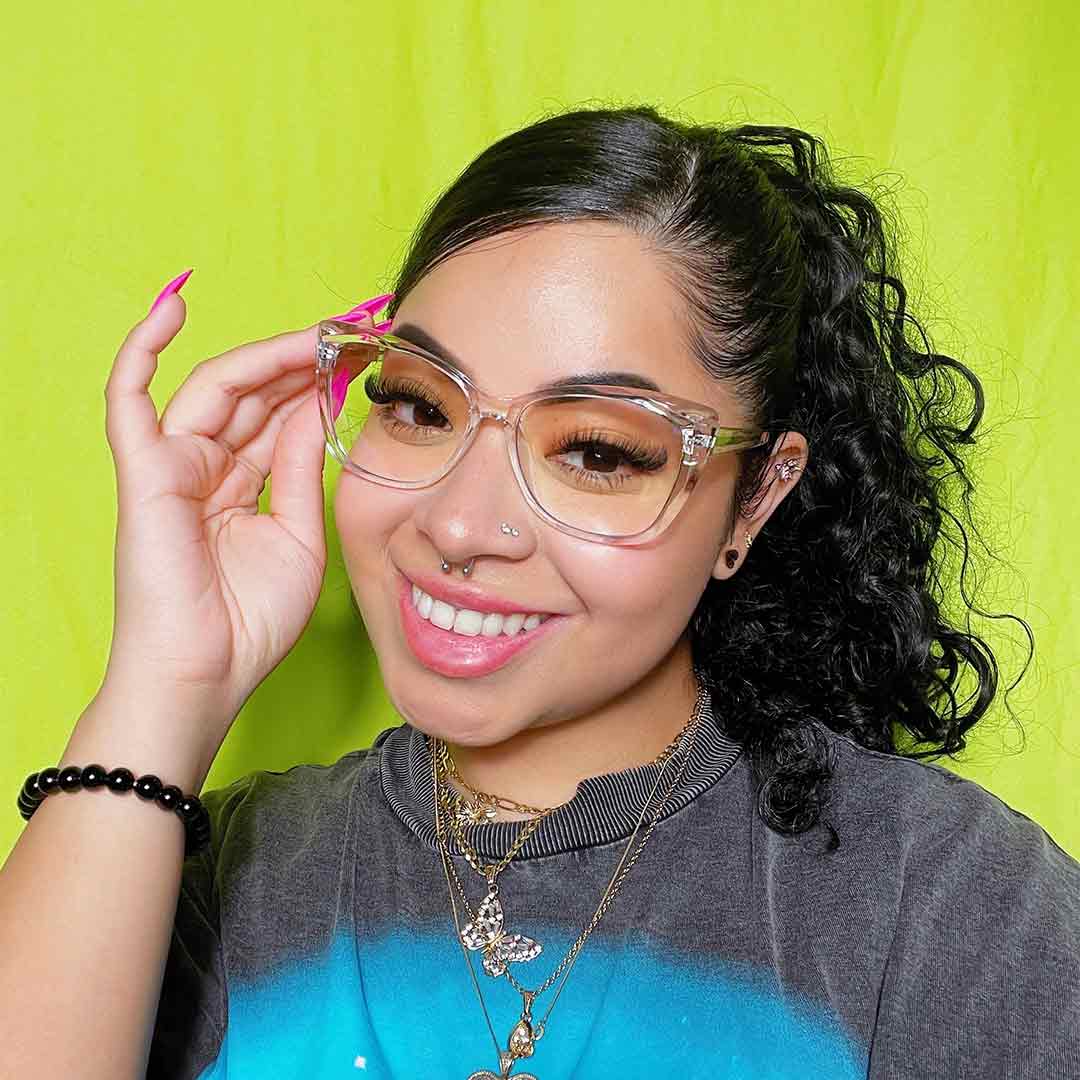 Cat-eye glasses are for you if you like vintage and want to go for a striking appearance. The temples of these frames come to a point, taking attention away from your jawline and balancing your features.
Glasses with an oval shape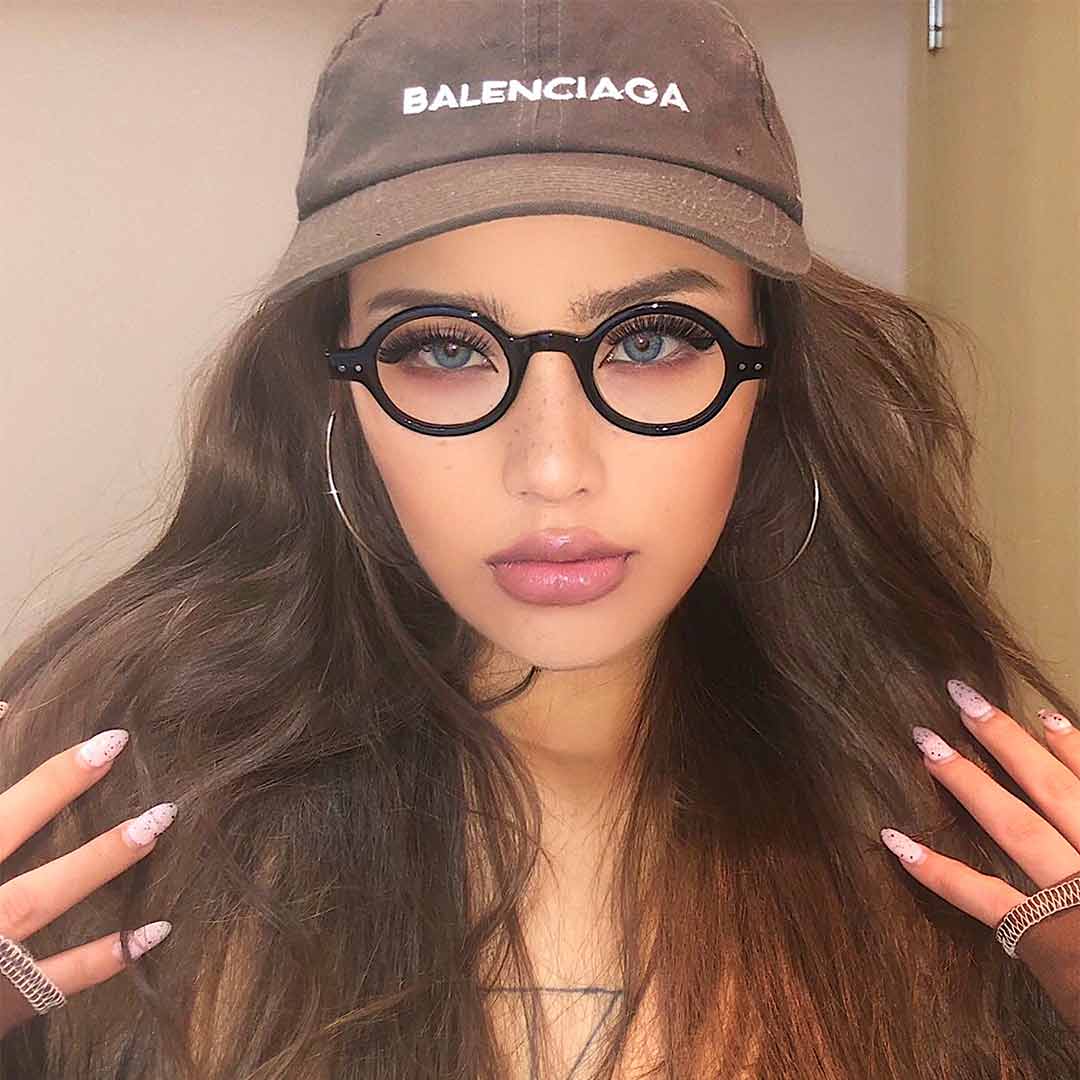 When it comes to choosing the correct pair of eyeglasses, the basic guideline is to look for frames that contrast your facial shape. That would be oval shaped frames for diamond shaped faces. Oval glasses are a simple choice for any face shape, whether you choose for a rimless pair or make a statement with thick frames.
Glasses with a horned rim
Horn rimmed spectacles, like cat-eye frames, help to balance out diamond shaped features by diverting emphasis away from the jawline. While these spectacles have historically been associated with males, they are now a fashionable option for both men and women.
Glasses with a rectangular shape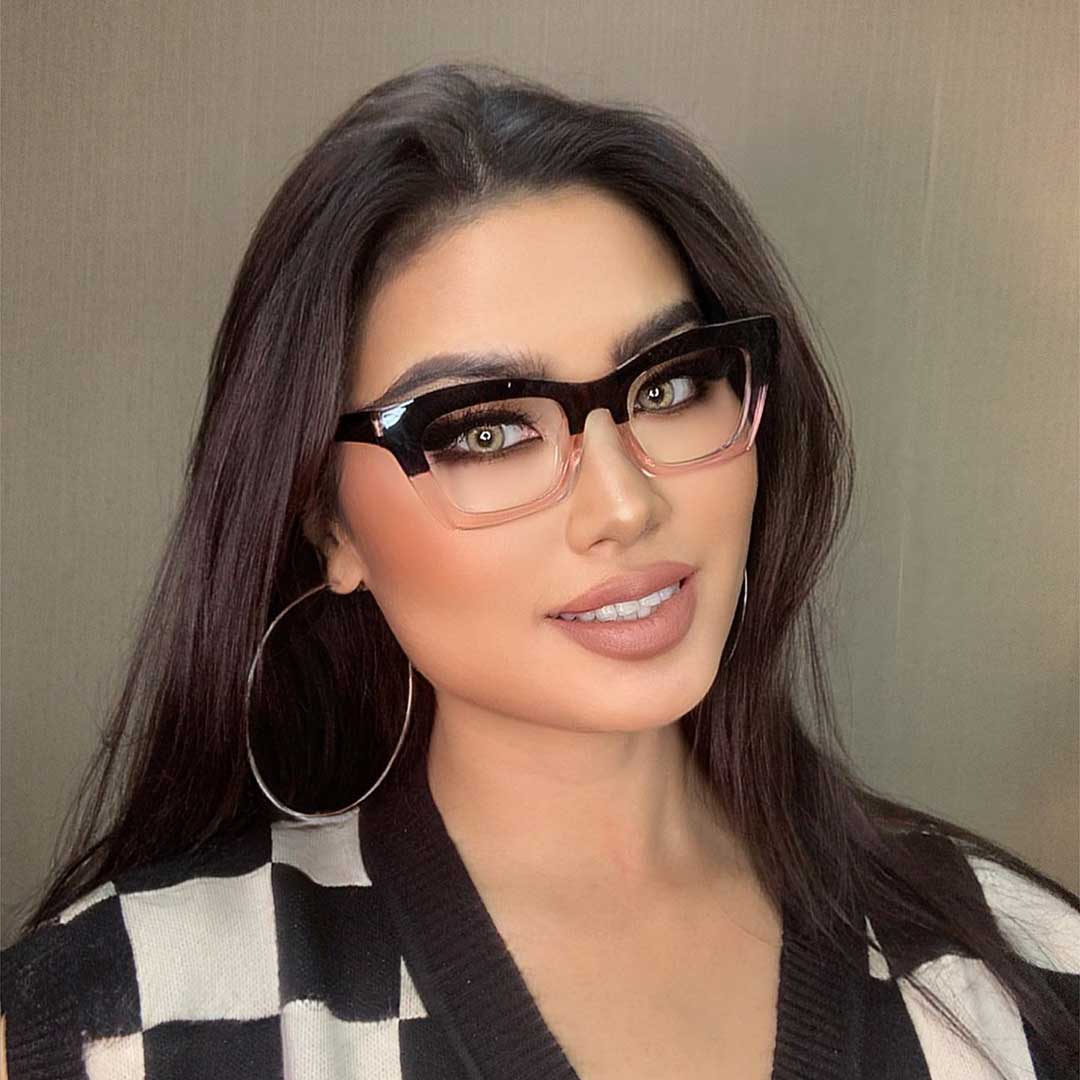 Rectangular eyeglass frames may appear paradoxical, but their straight angles assist to balance your face's lines. A pair with broad brow-line rims will draw attention to the top of your head while also providing a distinctive and fashionable style.
Don't restrict yourself when it comes to eyewear purchasing! Full-rimmed glasses are ideal for your face shape, but rimless and semi-rimless glasses may also help you channel your inner fashionista. Maybe you're looking for something a little more daring and stunning. Only one word of caution: don't buy glasses that are too big or too tiny!
Recommended articles:
Guide to selecting the best glasses for diamond face shape
Glasses for diamond face shape in 2022 (choose and avoid)