Total Width: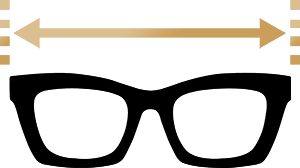 Browline Glasses

FAQ About Browline Glasses
What are browline glasses?
Browline glasses are a type of eyeglasses frame that have a curved or angular browline, which extends from the temple to the top of the frame. They are often seen as a stylish and modern eyewear option, particularly for men or women who want a more unique and distinctive eyeglasses style.
Are browline glasses in style?
Yes, browline glasses can add a touch of style and sophistication to an outfit and can also help to create a sense of fashion-forward style, which keep them always in style for decades.
Who do browline glasses look good on?
Browline glasses suits almost all face shapes of men & women. For full insight on it, you can visit our blog: What face shape best suits browline glasses?.
What are the benefits of browline glasses?
1. Browline glasses are stylish. With the versatile style, they are a good option to change your look.
2. Browline glasses are comfortable. The thick browline helps to distribute the weight of the glasses evenly, so they're not as likely to cause headaches or pain behind the ears.
3. Browline glasses are durable, since the thick browline helps to protect the lenses from being scratched or damaged.
Related eyeglasses categories
All eyeglasses
Women's eyeglasses
Men's eyeglasses
Clear eyeglasses
Black eyeglasses
Retro eyeglasses