Would black frame glasses be in style?
Eyeglass frames have gone through a variety of styles throughout the years. There are certain shapes and colors that have become extremely popular and in demand for some time but eventually, these always give way to newer trends. However, black frame glasses have always remained a favorite among both men and women despite the changing fashions.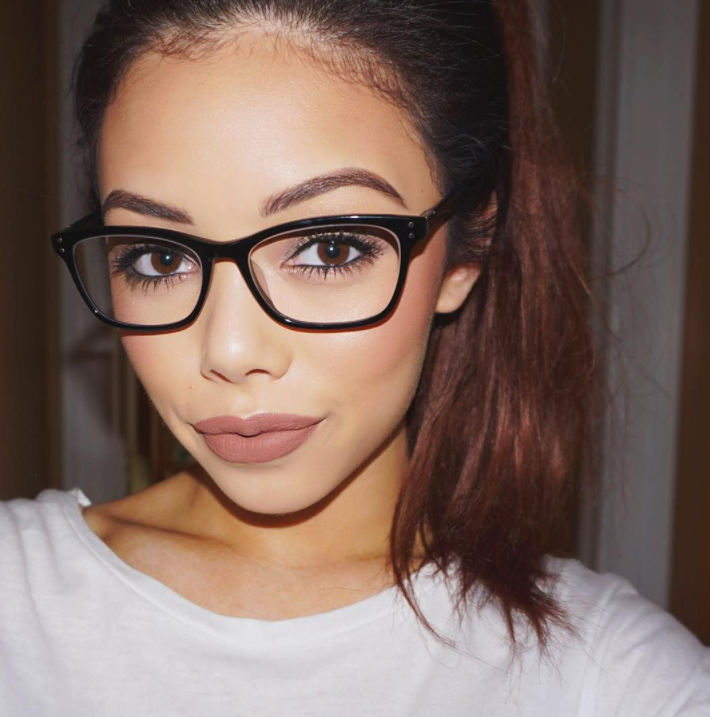 What face shapes best suit black frame glasses?
Let us begin by saying that black frame glasses can look great for all face shapes. The way you look wearing black glasses would also depend on your personality, attitude or mood. When looking for a pair that will complement your face shape, you need to consider the shape just as much as the color.
There are certain types of faces that can benefit greatly from a pair of black frames, whether it is for prescription glasses or sunglasses. For example, if you have a square face, black frame glasses can do wonders to tone down the angular features of your face.
When it comes to skin tone, black frame glasses are a wonderful match for anyone. You can opt for black frames regardless of whether you have dark or light complexion, or warm or cool skin undertones. Similarly, you don't have to worry about your hair color when considering black frame glasses because these frames will be the perfect accessory to anyone.
Would black frame glasses be in style?
Black is a timeless classic. It is a universal color that looks great on anyone regardless of their age, skin tone or gender. Black goes well with just about any other color, pattern or style. Because of these reasons, black is expected to be a top color choice for people who are going to buy glasses.
In terms of style and shape, fashion experts predict that the aviator will reach new heights of popularity, especially for men. Popularized by Tom Cruise way back in the 80s, aviator glasses are seen to make a comeback of sorts in the coming year, though they never really went out of fashion. Black frame aviators give a highly sophisticated look that transitions well from daily wear to special occasions.
For women, you can expect to see cat eye glasses with more upturned and emphasized angles. Many styles will also come with ornate details like rhinestones, which will ideally be balanced out by a plain black frame.
The best black fashion glasses
Your own personality and individual style will probably be the biggest deciding factors in choosing your black fashion glasses. But choosing just one from the myriad of available options can be an overwhelming task. So to help narrow down your choices and give you an idea of what might be a stylish look that you can rock, here are some of the most popular styles of black frame glasses today.
1.Odette Cat Eye Glasses
Simple and elegant but with delightful highlights, the Odette cat eye glasses are perfect for the professional woman who likes to stay in style. It is built with a lightweight but highly durable TR90 frame and a lens that is finished with an anti-scratch and anti-reflective coating. The cat eye style fits any face shape and the black frame, both plain and tortoiseshell, is perfect for any skin color. It's actually on sale so if you hurry, you can get it at a really amazing deal!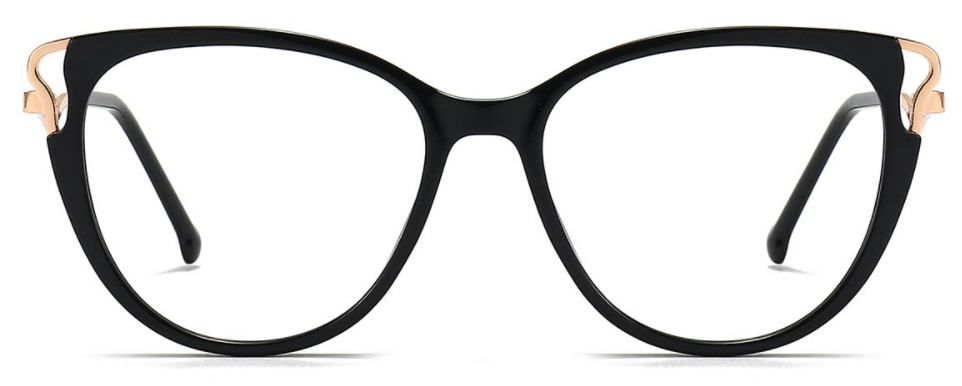 2.Isolde Aviator Glasses
For men that prefer a pair of glasses that are chic and unique, the Isolde aviator glasses are the best choice. It has a very stylish design and is crafted with the highest quality materials. Lightweight and comfortable, you can wear it all day and look fabulous all the way into the evening.

3.Mabry Square Glasses
Suitable for both men and women, the Mabry square glasses in black with gold highlights are what you should wear if you want to command the attention of the entire room. Everyone will definitely take you seriously when you walk in with these professional looking specs. These glasses are perfect for men who have triangle-shaped faces but they also look great on faces that are round or oval.
These are just some of our top choices when it comes to black frame glasses. Looking for more? Please free feel to click to find more about our insight on eyeglasses trends.
Recommended articles:
Three reasons that you should choose black frame glasses
How to find the right black glasses for you?