10 stylish glasses for men and women
When we talk about stylish glasses, features that come to our minds include what makes such glasses fashionable, are they trendy, how do the frames look like, do they perfectly fit well...? All these and more are the features to look out for while choosing glasses.

Secondly, stylish glasses are sometimes made for different genders - some by mere look at them, we'll know they're specifically made for men, while some of the glasses are specially made for women. Others are unisex that can be worn by both genders. Furthermore, styles and trends differ on both men and women glasses - some of the features of the different glasses are pronounced while others are not noticeable. In this article, let's run you through our stylish glasses.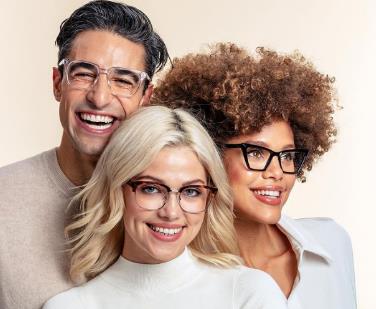 What makes glasses fashionable?

When we say glasses are fashionable and stylish, features that make them "stand out" are the frames of the glasses with different shapes, the materials and colors used in manufacturing the glasses and other parts of the glasses etc. All these features and others are considered in order for the glasses to match the face shape, eye color and the outfits of the wearers.
Once the glasses and all parts of the glasses perfectly fit the outfits, the eye color and face shape of the wearer, then they are bound to be fashionable and stylish.
Stylish glasses for women
So we have selected few out of the numerous stylish glasses for women that are popular and glamorous and still blazing the trends in 2021.
1. Fashion cat eye glasses (Meta). These glasses have being in style for a very long time. They're comfortable, fashionable and mostly worn by women in academic and business. The cat eye glasses come in different shapes and styles, the frames look serious yet stylish depicting the image of a decisive modern woman.
2. Another stylish glasses for women is the oversized glasses (Delphine). These glasses have always been in in trend and have made a come-back in 2021 in a most fashionable way. These glasses create personality statement depicting boldness.
3. The third on our glasses for women' list is the glasses with discreet frames (Zenobia). Discreet frames are fine subtle metals with stylish details. The most interesting aspect about these glasses is that, they're pocket friendly - with these, you can glamorously stylish in minimalism.
4. The fourth on our list is the women glasses with geometric shapes (Esme). This particular style withstand the test of time when it comes to trends. With these glasses, you can confidently "rock" a perfect vintage look, suitable with wide variety of clothes and accessories.
5. The last but not the least on our selected stylish glasses for women are the oval framed glasses (Birch). This type look simple right? No worries! There's class and glamour in simplicity! Also, these glasses are versatile - can be worn with variety of outfits.
Okay, we've selected few stylish glasses for women outlining their unique features, what then makes these glasses fashionable?
Stylish glasses for men
Finding a perfect men's glasses that fits your personality and class has never been easier.. Technical improvements have added new levels of comfort and durability, of which when it comes to eyeglass styles, the sky's the limit.
Think of your glasses as your finishing touch, your most important accessory. After all, your glasses are the first thing people get to see when they look at your eyes.
So we have selected few out of the numerous stylish glasses for men that are popular and glamorous and still blazing the trends in 2021.
1. Rectangle frames (Etta)
If you have high cheekbones, strong features and an oval face? You may find out that the robust lines of basic rectangular horn-rimmed glasses suit you.
It's a perfect look that says smart and confident.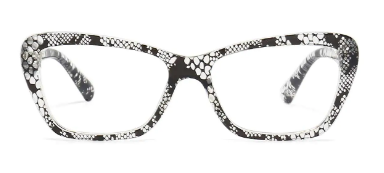 2. Tortoise shell frames(Zinnia)
Few have done more to put tortoiseshell back on the hipster map. Christain usually goes for a rounder lens in a narrow frame, with flecks of amber that highlight his sandy hair and the red tones in his beard.
Maybe Christain was inspired by the pair Gregory Peck wore in 1962's To Kill a Mockingbird. David makes a version with a tortoiseshell acetate frame that looks remarkably like those — just the kind Christain favors.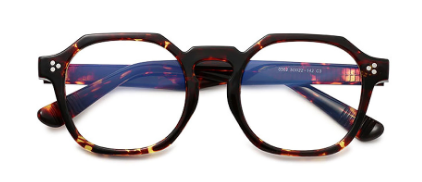 3. Classic brow-line glasses(Hayes)
Brow-line frames have taken off again after a long while, appearing in classic black and tortoiseshell as well as patterned metals and paler shades.
One of the eyewear British musician and trendsetter Zayn Malik is known for, brow-line glasses always look great with dark hair and features.
First worn in the 1950s, brow-line frames has a dark curved swath across its brow bone extended at the temples with just a thin, invisible wire holding the lens in place.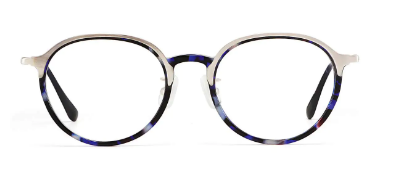 4. Eco-friendly glasses (Ocean)
Millennials square measure driving the trend for property glasses. ECO frames, specially, square measure proverbial for his or her innovative earth-friendly constructions.
ECO frames square measure certified by the executive department, mistreatment recycled stainless-steel for metal and sixty three renewable vegetable castor seed oil for his or her plastic.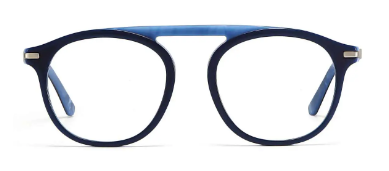 5. Round frames(Koko)
This stylish piece brings out the uniqueness in you. The Round shaped frames are so beautiful that anyone who sees it would want to have a feel. Koko frames are strong and durable.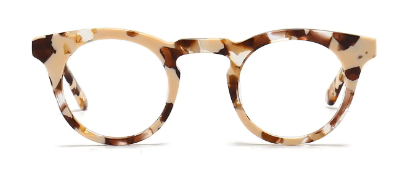 Recommended articles:
10 fashion glasses for men and women in 2022
Popular eyeglass styles for 2022 you should know