All about plano sunglasses you should know
Plano sunglasses are quite the rage these days. In the last few years, there has been a notable increase in the number of styles that people can choose from, which is definitely a good thing!
In addition to the classics, there are all sorts of designs available – rimless, full-framed, conservative, outlandish – and you can get them in just about any color that you like! But before we get lost in the myriad of options, let us first talk about what Plano sunglasses are.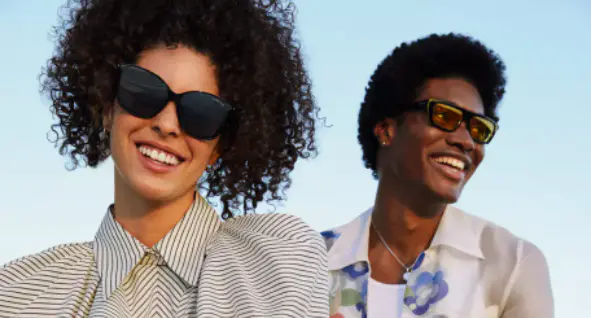 What Are Plano Sunglasses?
Not many might be familiar with the term, but Plano sunglasses have actually been around for decades. These are simply sunglasses that do not have a diopter, which is the measure of refraction in prescription lenses. In other words, Plano sunglasses are not designed to correct vision because they have ordinary lenses. This is why they are also sometimes also known as +0.00 Diopter Sunglasses.
Why Choose Plano Sunglasses?
There are a couple of reasons why people choose Plano sunglasses over prescription sunglasses. The most common reason is simply because they have perfect vision and do not need any correction. It is also possible that they are only slightly myopic or have a very low grade of astigmatism. In this case, they might not need prescription glasses outdoors, which is where they will likely wear sunglasses.
Another common reason why Plano sunglasses are now more popular than ever is because of contact lenses. When people wear contacts, there is no need for prescription sunglasses. They can simply wear OTC Plano glasses and get to choose from limitless designs!
Stylish Plano Sunglasses for you
Eyewear manufacturers and designers have been coming out with very creative styles of sunglasses. It's really quite hard to choose just one or two, if you ask me, because there are so many that look amazing! But if you have to limit yourself to just a few pairs, here are our top three choices from Lensmart Online that you might want to consider.
1.Javiera - Oval Sunglasses for Women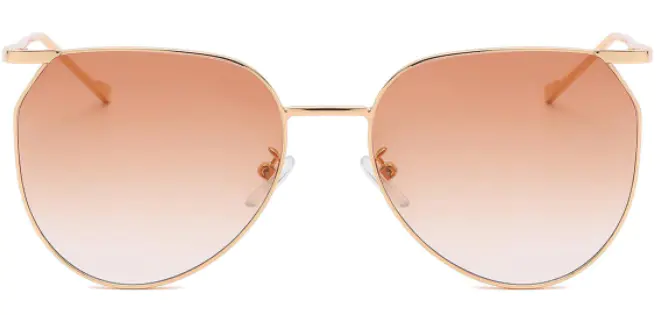 Oval sunglasses are among the most popular because they complement practically all face types. And if you are looking for a classic pair that will go perfectly with just about any outfit, there is no way that you can go wrong with the Javiera.
You can choose from a gold or black frame, both of which are very elegant. Like all the glasses at Lensmart Online, the lenses on the Javiera come with anti-scratch and anti-reflective coating. The gold frame is our favorite but you can also get it in black. You can also choose from five lens options: gradual brown, gray, brown, black and green.
2.Lucas - Square Sunglasses for Men and Women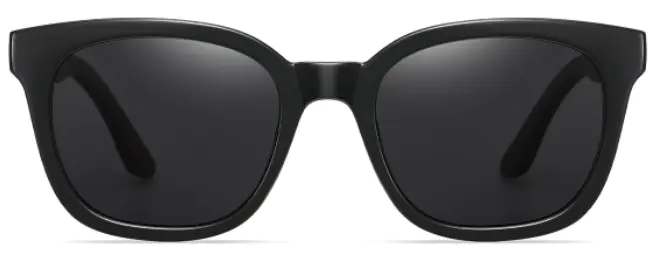 This one is a classic design that has been around for a while but will surely never go out of style. The Lucas sunglasses are the perfect pair of Plano sunglasses because it works for everyone and for every occasion. On the front, it looks like a standard pair of black sunglasses but upon closer look, you can see that it comes with a unique twist of temples that are made of wood.
With such a fashionable design, this pair will definitely stand out and draw attention the moment you walk into a room. You can get it in a black or tortoiseshell frame, along with gray or dark green lenses.
3.Elodie - Rectangular Sunglasses

The vintage look is something that really works well on Plano sunglasses. They are timeless pieces that exude so much sophistication and style. The Elodie rectangular sunglasses, in particular, with their tilted frame in dual shades of beige, are the perfect fashion statement for any occasion. The frame is also made of very lightweight material, making it very comfortable to wear for even the whole day.
If you want to browse for more designs of Plano sunglasses, just go to the Lensmart Online website and you will see dozens upon dozens of designs, from elegant classics to modern chic. They even have a virtual try on feature that allows you to see how the glasses will look on you before you make a purchase. Visit the site now and find the perfect pair of Plano sunglasses to add to your wardrobe!
Recommended articles:

Magnetic clip on sunglasses explained
Guess glasses: buying guide for men & women
Are clubmaster sunglasses in style?