Best place to buy cheap glasses online
Where is the best place to buy cheap glasses online? Or do you even have to buy online when you can buy at stores near you?
Buying eyeglasses from local stores
The biggest benefit of buying from stores is that you get to try the eyeglasses on so you will rarely pick glasses that do not fit you or will make you feel uncomfortable. However, the downside to this is that you will be limited to the options you have because you can only buy from a small selection that the store offers. Moving from one shop to the other will also take your time making the process a stressful one.
Buying eyeglasses online
Buying online offers you the advantage of variety. That is because most online stores market a wide selection of glasses so finding the one you will like is possible. The more options you have, the better your chances. Furthermore, you can move from one online store to another or you don't find what you like in one store within seconds so there is no time wasted with this method. The downside with this method is that you may end up with glasses that will not fit you since you don't have the option of trying them on first before paying for them.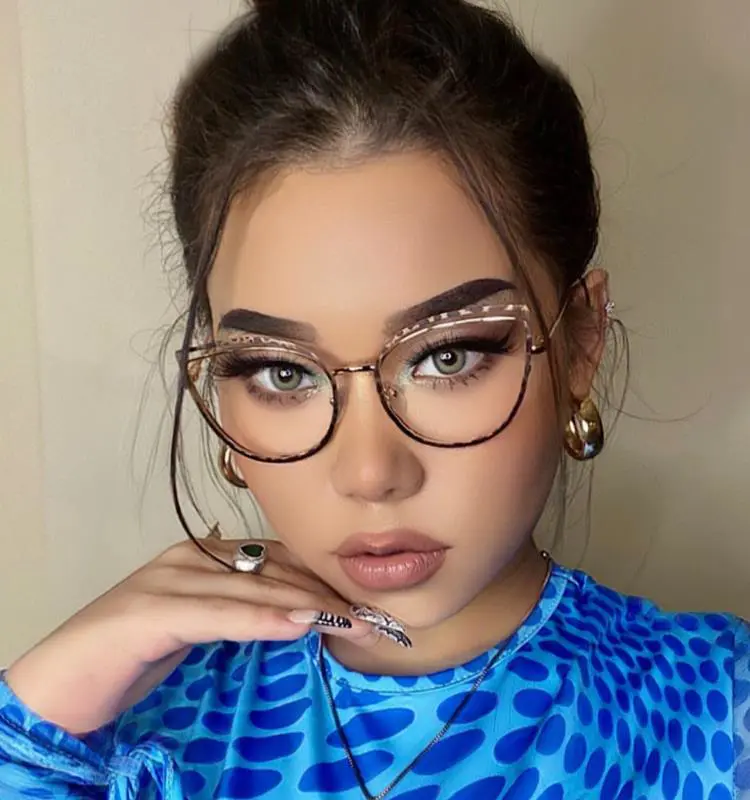 What is needed before buying prescription glasses online?
When shopping for prescription glasses online, here are some of the things you should bear in mind.
1. Your Prescription
Buying trendy glasses is not always the same as buying prescription glasses. For the latter, you will need to know your required prescription that suits your vision. If you already have this information, you are good to go so make sure you buy models that fall in one with your prescription. If you don't, consult an optometrist for an eye test. Without accurate prescription information, you may buy the wrong glasses.
2. Pupillary Distance
When eye doctors conduct tests on their patients, one of the things they test is the pupillary distance. This detail should be in your prescription information. The PD is measured by calculating the distance between the center of one pupil to the other. This information will help you buy glasses with frames that will rest at the center of your eyes.
3. Lens Thickness
We all have different preferences when it comes to lens thickness. People with a higher prescription number will enjoy glasses with thinner lenses and those with lower numbers will enjoy using thicker lenses. So before you pick glasses with index numbers ranging from 1.50-1.56 make sure you know your prescription information.
Why is Lensmart one of the best places to buy cheap glasses?
When it comes to shopping for cheap glasses, Lensmart is one of the best places to buy cheap eyeglasses online for several reasons. Here is why you should shop at Lensmart.
1.Quality glasses:
That you are looking for cheap glasses doesn't mean you should settle for substandard quality. This is where Lensmart reigns supreme. Lensmart glasses are premium quality so when you buy from them, expect nothing but the best. Their glasses are made with durable materials that will not irritate your skin or eyes. And most of them are lightweight glasses that can be worn for hours with no complaint.
2.Prices:
Lensmart glasses are sold at customer-friendly prices. Did you know that you can buy glasses at this store for under $7? That's right? Quality glasses that many other stores will sell for $20 and above. There are different quality products each commanding the appropriate prices. So rest assured you will find good eyewear within your price range.
3.Free return:
Another reason why Lensmart is a good brand to buy from is due to its free return policy. While other stores may charge you for a return, Lensmart offers this service at no extra cost to you. This free return policy is one reason why many buyers shop here.
4.Different styles:
The store has different types of glasses such as:
Buying cheap glasses at Lensmart
Looking for cheap glasses to buy? Take a look at these options.
1.Hye - $9.95
Hye are the best selling cat eye glasses for women. This product is a combination of cat eye and Tortoiseshell frame. If you like the former or the latter, imagine having both in one piece? Hye is one attractive set that will improve your looks while protecting your eyes from harmful blue light. Regardless of your face shape, Hye will fit you perfectly.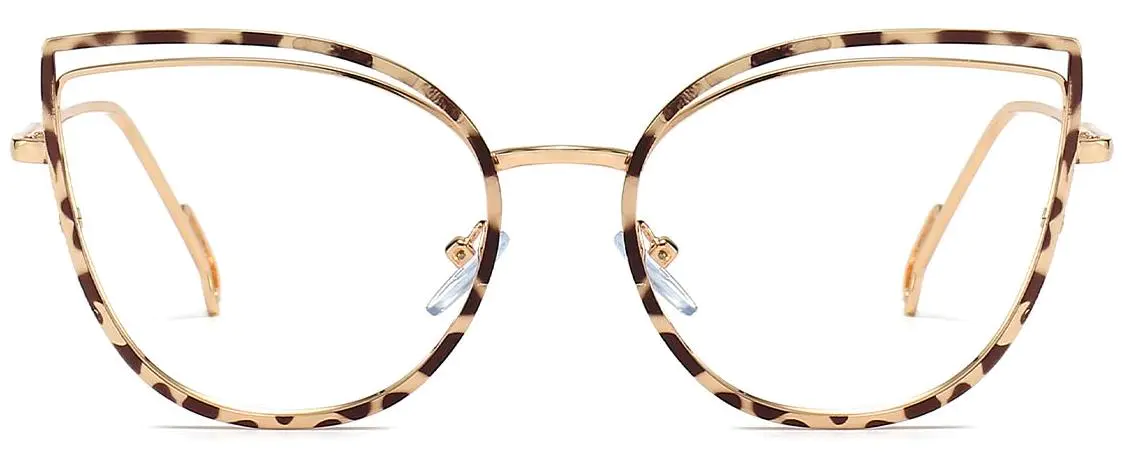 Baltasaru is another high class cat eyeglasses that will not cost you much. These cheap glasses are of the highest quality with round frames that will capture attention and project an intelligent and confident look. You can order the high index option or the easy to wear options as both are available. Baltasaru is made with durable materials that will stand the test of time.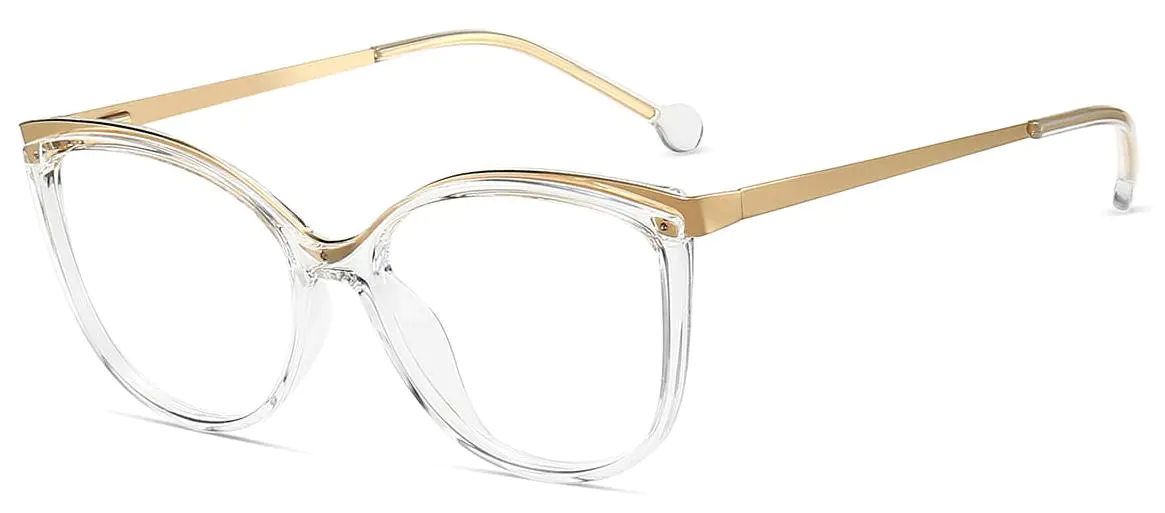 How about our safety glasses for men and women? Hanita may be sold for a cheap price but believe us when we say that many people who see you will mentally price it a lot higher than what you bought it for. Lensmart is offering Hanita in different colors so you have the luxury of choice. Hanita is lightweight, has an attractive blue blocker lens and is eye-friendly.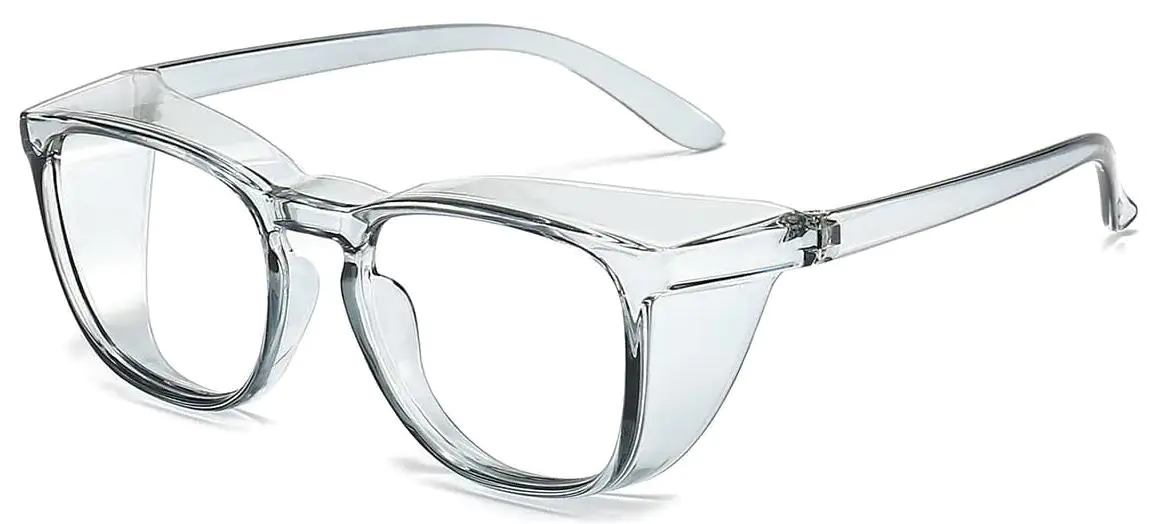 4.Caius - $12.95
Are you a lady with brown eyes? We recommend Caius cat eyes glasses. Caius is a homemade prescription glasses constructed with materials of the highest quality. It is lighter than most cat eye glasses and is sold in various lens options. If you are exposed to harsh UV rays often or you work with computers all the time, you can order the blue light blocker model to protect your eyes. Caius is both a look enhancer and an eye protector.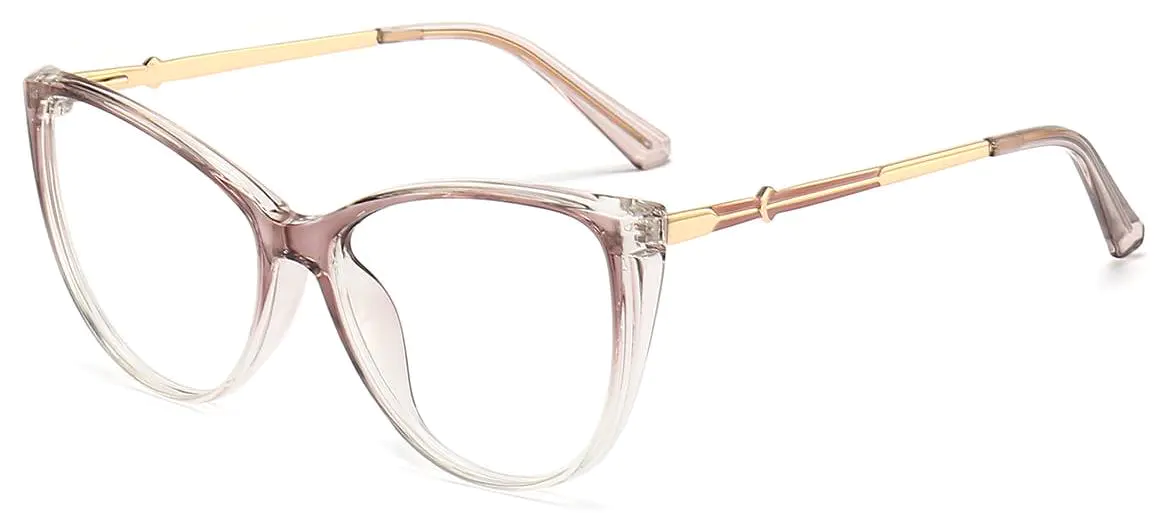 5.Mirja - $14.95
Another cheap pair of glasses we will recommend is Mirja. Mirja is an oval-shaped pair of glasses for those with oval, round or heart-shaped faces. Mirja is easy to wear and will not irritate your skin. The purple color accentuates your natural features and will blend well with dark-colored outfits. Flow with modern trends with this oval-shaped frame and attractive color for your social indoor or outdoor events.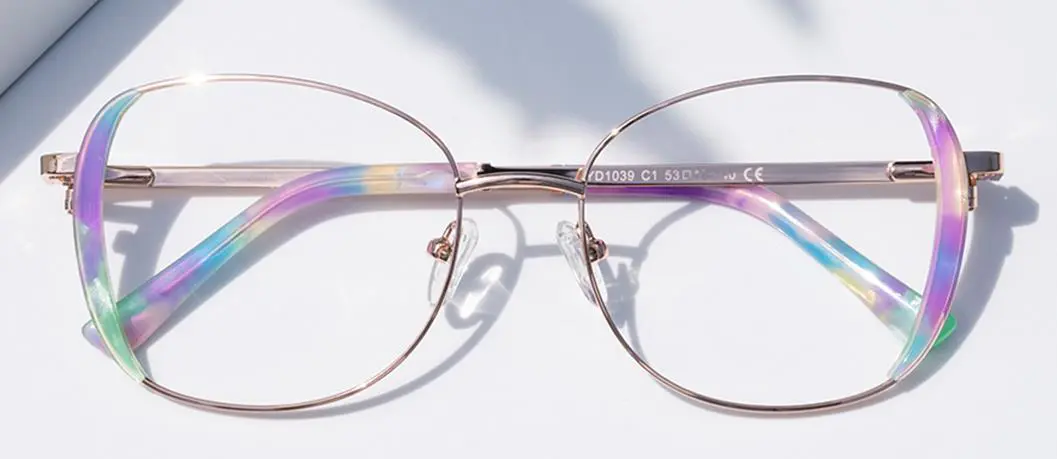 Recommended articles:
Guide to buying prescription glasses online-frames and lenses
How to find a pair of eco-friendly glasses?
What is my face shape? ultimate guide to choosing glasses
Eyeglasses color guide: what color fits you best?
How to buy the best glasses for your hair color