How to find the right horn rimmed glasses?
Historically, horn rimmed glasses were manufactured using horns and tortoise shells. They were therefore much harder than the modern versions of this frame type. Today, horn rimmed glasses are made from a very hard type of plastic. The plastics are so hard that they resemble the hardness of horns, hence the term"horn rimmed"would still apply.
These rims are made of hard plastic and could last for a long time if treated with care. They are not very flexible, though, and can break easily. However, for a very distinguished look, it could work very well, especially if you choose them in the right color such as black and tortoise shell.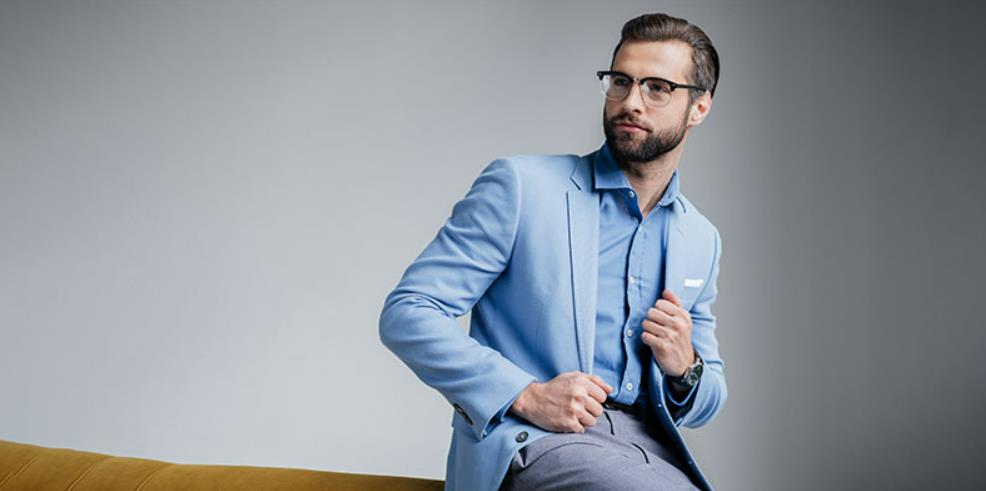 Furthermore, with the more modern take on horn rimmed glasses, you can select the thickness of the frame based on what you prefer. You can also mix the frame with metals, as Yandi on Lensmart shows you.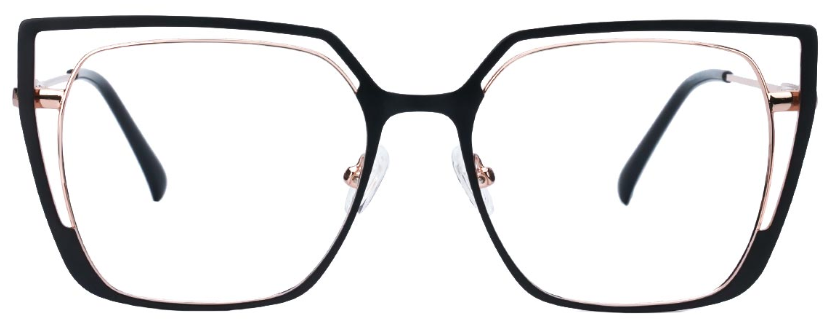 Horn rimmed glasses do have a history
Horn rimmed glasses have a long history as already mentioned, horns (and tortoise shells) were used to make frames in the past. This was also the inspiration for later transferring the production of heavy plastics to replace them. These glass frames were mostly in black, brown, and beige colors.
Historically, these glasses never really went out of style, as Lulu at Lensmart shows. Actors such as Harold Lloyd in 1917 and Michael Caine in 1960 made these glasses popular. However, the horn rimmed glasses were quite heavy and lighter alternatives, such as browline glasses, became popular. Men like Malcolm X made these popular. Again, Lensmart gives you a modern take on these in the form of Madison.


In recent years the hipster glasses have revived the horn rimmed glasses. The horn rimmed glasses have regained popularity thanks to them, and they are still available for purchase by others. They have also taken to more modern versions in the form of browline horn rimmed glasses, especially in the hipster subculture. This version, too, is as popular today as it was when Malcolm X wore it in the sixties.
Are horn rimmed glasses unisex?
Nowhere else has it been clearer that horn rimmed glasses are unisex than with the hipster and hipster subculture movement. They have made these rims popular and also showed that males and females can wear them. Both males and females can therefore wear the latest trends in horn rimmed glasses.
Thus, there is no distinction between the frames, which makes the choice of horn rimmed glasses for men and women even easier. It is interesting to point out that it is especially the square and rectangle rims, such as Faith, that are safe bets. However, other shapes can be true to horn rimmed glasses too.
To be more authentic, the genders can choose heavier frames with wide edges, such as Ezma. Even though it may seem heavier, the modern plastics that are used can ensure that it is not too heavy. The built-in nose pads also make it more comfortable.

For both men and women, horn rimmed glasses are perfect to wear for style and elegance. It gives both genders the opportunity to complete any outfit and is especially useful for the distinguished look in the business arena. It is easy to add them to any wardrobe, whether male or female, as the colors are neutral.
How to find the right horn rimmed glasses?
It is important to note that horn rimmed glasses can fit most face shapes. It is also important to note that these frames can be either black or tortoise shell plastic. These plastics can also be in the form of acetate, zyl, and nylon plastics.
Finding the right horn rimmed glasses, therefore, is easy because most of their shapes suit most face shapes. You can choose from any of the ranges in rectangle or square shaped glasses. All you need to do to ensure that it is in black or tortoise shell color.
It would be ideal to scout around the vintage collection at Lensmart for the best options for horn rimmed glasses. Here you will find the most typical selection of horn rimmed glasses, in various shapes and sizes, both in black and tortoise shell.
Recommended articles:
Guide to buying the right fake glasses (non-prescription glasses)
How to find the right photophobia glasses (light sensitivity glasses)?
How to find the right wire frame glasses?